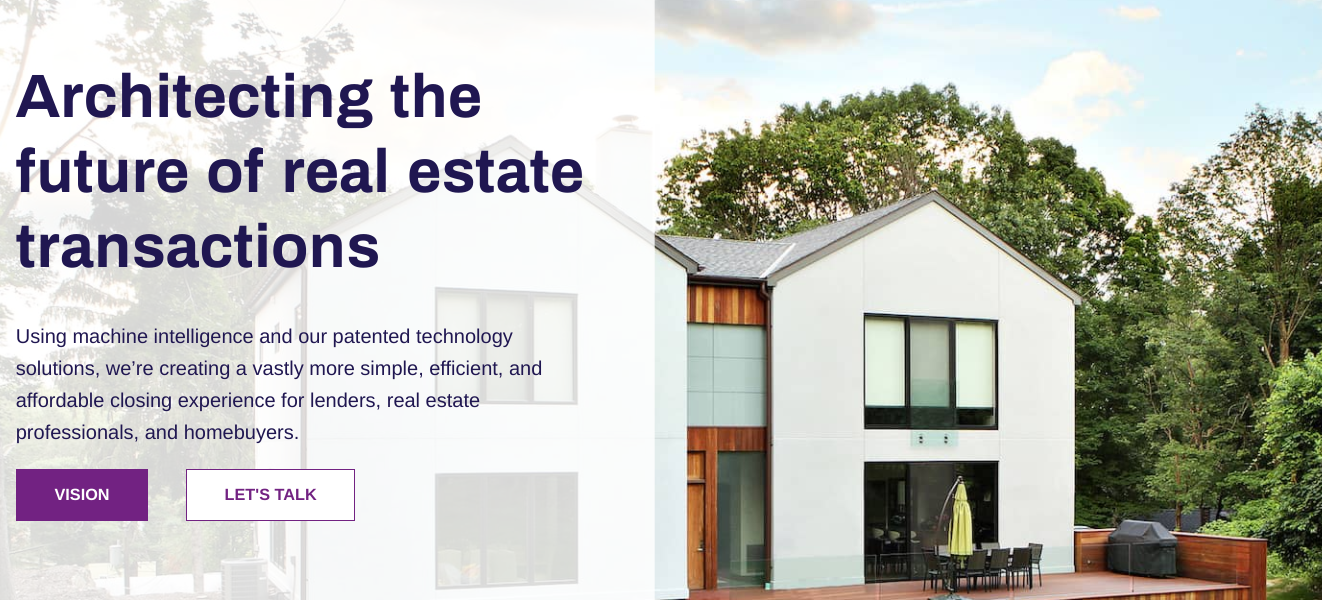 Image source: Doma
Real estate technology startup Doma – formerly known as States Titles – announced Tuesday it is going public through a merger with a special purpose acquisition company (SPAC) that values Doma at $3 billion including debt.
The deal will provide $645 million in cash proceeds to Doma, including $345 million from Capitol Investment Corp V (NYSE: CAP ) and $300 million from a fully committed private investment in public equity (PIPE) transaction. Investors in the PIPE include BlackRock, Fidelity Investments, SoftBank Group and Wells Capital.
Doma will retain up to $510 million in cash proceeds and existing Doma shareholders will own no less than approximately 80% of the combined entity, the companies said.
Founded in 2016, San Francisco-based Doma – which means "house," "dwelling" or "roof" in Latin – uses machine intelligence to digitize and streamline large portions of the antiquated residential real estate closing process.
Max Simkoff, the company's chief executive officer, said he was driven to create a tech-based solution that would "remove friction and frustration from home-buying and to make closing on a home as simple and efficient as booking a ride or ordering a meal."
Amid the recent boom in the US housing market, Simkoff said adoption and usage of Doma's core product in 2020 "exceeded our expectations." Since its launch, Doma said it has "facilitated over 800,000 real estate closings for leading lenders."
Mark Ein, Capitol's chief executive officer and chairman, said in a statement, "Doma is an industry disruptor that is well on the way to doing just that, having already emerged as a market leader in the real estate industry with its proprietary technology solutions that are revolutionizing the title and escrow process."
"Through this transaction, Doma will be uniquely positioned to capitalize on the market opportunity to provide much-needed and long overdue innovation to the home closing experience," Ein said.
The Real Deal reported that Doma was last valued at $623 million after a $123 million funding round in May 2020 led by Greenspring Associates, with participation from Foundation Capital and Fifth Wall Ventures. Last month, it raised $150 million in debt financing from HSCM Bermuda.
Ein is in the process of raising money for two additional SPACs. His previous acquisition companies have invested in real estate investment trust Two Harbors, cruise operator Lindblad Expeditions, PR Newswire owner Cision and specialty rental equipment provider NESCO.
_____
Source: Equities News