​Ready to Buy a House with Bitcoin?
Desireé Duffy Follow |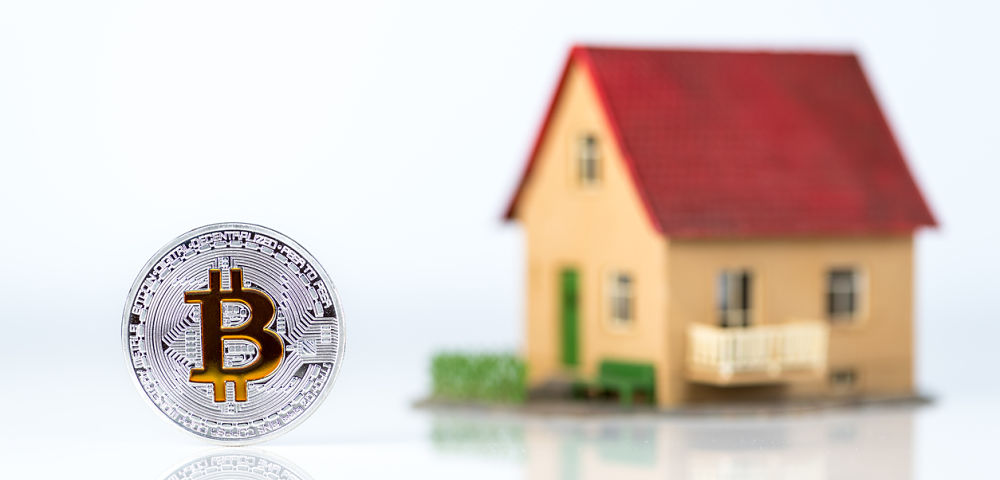 If you've been thinking about buying a house with Bitcoin, you're not the only one. Bitcoin is creating a flurry in the world market and some predict it threatens to disrupt established monetary orders. In 2017, it rose in value by 1,700 percent – and that's a boom that many buyers and sellers are seeking to capitalize on. Are you one of them?
In December 2017, the Miami Herald reported that the first Bitcoin-only real estate deal happened in Miami. Ivan "Paychecks" Pacheco, the co-founder of cryptocurrency site Bits to Freedom, transferred 17.741 bitcoins, which was worth $275,000 to a seller for a two-bedroom condo. The Brown Harris Stevens listing agent, Stephan Burke, indicates that the luxury brokerage firm believes that in five years Bitcoin transactions will make up 25 to 30-percent of sales.
There is no doubt that the real estate industry is quickly embracing the use of cryptocurrency – many experts question why it's not being used more already as a safe medium to securely transfer assets. However, before you decide to jump on the bandwagon, there are a few things you should be ready for.
Grandma just won't get it. Get ready for lots of questions from your parents and all your non-tech savvy friends and family, as well. While most people have at least heard of Bitcoin, few really understand how virtual currency can be converted into cash and allow you to buy a house. You may get tired of saying, "Yes, dad, it is really possible to purchase a home with Bitcoin," or "Grandma, it's just like Internet money."
Your biggest obstacle, at least for now while skeptics are still learning to understand Bitcoin, might simply be locating a seller who is willing to accept Bitcoin as a form of payment for the home you're buying. When seeking potential properties, try searching for the term "Bitcoin" along with the city and/or other requirements. For example, type in: homes for sale Colorado Springs Bitcoin.
If you find the right house and the right seller who is willing to accept a Bitcoin offer, your next challenge is finding escrow and title insurance companies who are willing to work with it, too. Expect some to ask you to cash out your Bitcoin so that they can treat the transaction more like a traditional home purchase.
Making a large transaction with a currency that is volatile like Bitcoin doesn't come without risk. There is always the possibility that you could lose your entire nest egg in between closing the deal and picking up the keys, though it's not very likely. If you have enough cryptocurrency to buy a house, odds are, there isn't a lot for you to worry about. However, don't expect to find a bank that's willing to give you a mortgage in Bitcoins. We aren't at that stage — yet!
Are you shopping for a home with Bitcoin? Would you consider a Bitcoin transaction for a large purchase like a house where escrow is a factor? Chime in and share your thoughts in the comments below.
DISCLOSURE: The views and opinions expressed in this article are those of the authors, and do not necessarily represent the views of equities.com. Readers should not consider statements made by the author as formal recommendations and should consult their financial advisor before making any investment decisions. To read our full disclosure, please go to: http://www.equities.com/disclaimer.
Market Movers
Sponsored Financial Content