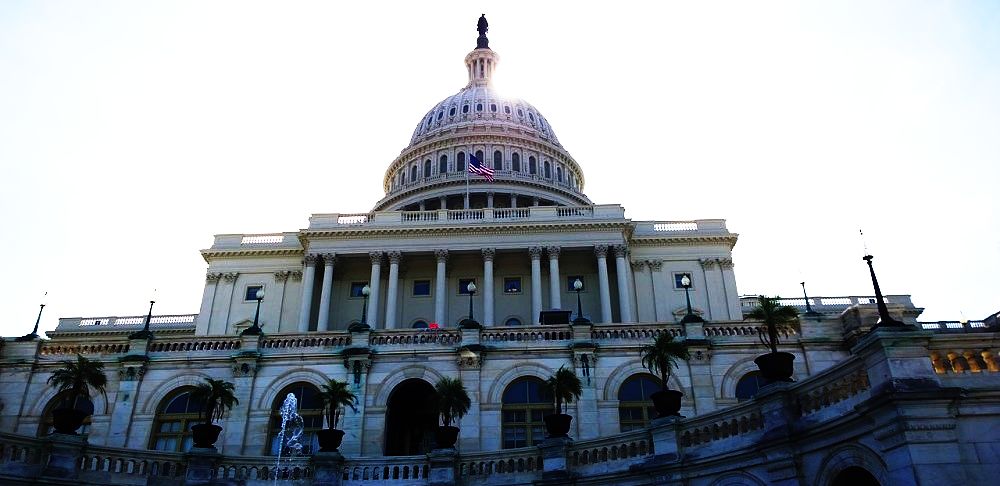 What happens when there is a huge economic disparity within a city? Can the gap be closed? If so, how?
In the not-too-distant-past, Washington D.C. experienced the kind of wide economic disparities that could best be likened to a tale of two cities. While more well-to-do areas saw the lion's share of development and investment, many of D.C.'s underserved communities struggled for scraps of opportunity.
But as with most dramatic stories, there are always fresh plot twists. To be sure, prosperity and economic growth gaps between the District's "haves" and "have nots" still exist. But more and more, Washington D.C.'s tale is looking more like that of one city seeing dramatic changes on behalf of all.
For those who don't know, the citywide unemployment rate plummeted a full percentage point. In Wards 7 and 8, both predominantly African-American sections of the city, it dropped even more. Small businesses are coming — and growing. Staple businesses, like grocery stores, are closing gaps in the availability of fresh food. And more tech companies are establishing or deepening their roots in the District.
So, what's behind the transformation? The answer involves a tale of smart choices and principled, hard work, much of which can be traced back to a key decision made by Washington D.C. Mayor Muriel Bowser.
In April of 2015, still fresh from her mayoral win some five months earlier, Bowser made an executive decision: establishing the Office of the Deputy Mayor for Greater Economic Opportunity as a prime way to level the playing field. To head the office, the mayor appointed Courtney R. Snowden as the Deputy Mayor. Having worked as a lobbyist, political strategist and business professional, Snowden immediately brought relevant experience — and immediately got to work.
The decision has borne fruit.
Today, after nearly three short years, the District has seen transformation, bridging the gaps between Wards and increasingly bringing every resident who wants to participate in the change along for the ride.
"The opportunity gaps that exist in our overlooked and underserved communities are far too wide," Snowden said. "If we are to meaningfully expand economic opportunity, not just in D.C., but in communities across the country, then we must be intentional in our investments and ensure that economic development happens with communities, not to them."
With renewed focus on workforce development programs, resident entrepreneur programs, and small business growth, the face of the District of Columbia has changed significantly. Today, many lucrative organizations have made investments in the city. One major player: Uber, which recently committed to a major presence in Ward 7, opening a technically-sophisticated support and resource center for local drivers there. This is, as they say, a big deal.
For perspective, Ward 7 is an area that, in the past, had difficulty simply opening a grocery store. Not only is the Uber initiative a coup for the District of Columbia, but the Greenlight Hub will create a significant number of new full-time jobs, provide critical services for thousands of Uber partners, and lure even more investment to the District. Meanwhile, other tech companies are following Uber's lead, committing to creating new jobs and opportunities in underserved communities.
All of it highlights a bragging point D.C.'s leaders trot out: according to them, the District is the first major city to dedicate an executive level post towards addressing and reversing those chronic gaps in economic development across different classes and races.
Meanwhile, efforts from the Office of the Deputy Mayor for Greater Economic Opportunity (DMGEO) have made headlines. In addition to the Uber Deal, another attention-grabbing example: the removal of a chronic and embarrassing designation by the United States Department of Labor. For years, the USDOL slapped the city's Department of Employment Services (DOES) with a "high risk" designation, concluding that the agency, under the DMGEO portfolio, was deficient in meeting enrollment and performance goals in its job training and employment programs. That meant strict federal oversight of an annual $24 million granted for those programs.
Fast forward to late 2017. After years of strategic efforts by committed managers, the feds removed the "high risk" status, an achievement hailed by Bowser's administration and roundly noted in multiple news outlets across the District.
To be sure, every American city has unique challenges. But for the District of Columbia, for many years, it seemed the challenges outweighed the successes. Today, the District is seeing a reversal of that formula. Success in the city's most challenging sectors have been a strong force for change locally and nationally.
Now other cities and towns are taking note: eyeing the fruits of labor produced by Mayor Bowser and Deputy Mayor Snowden and following several examples the city has set. For a city bent on change, the ones it's seen, and those changes once thought unlikely, are now having a life-changing effect for the City and its residents. In the nation's capital investment reinvigoration and economic growth is creating opportunities for those once left behind and ushering in economic development that is happening with communities, not to them.
What do you think about economic disparity? Do you see it in your city? How might it affect your business. Please share in the comments section, I'd love to hear your thoughts.