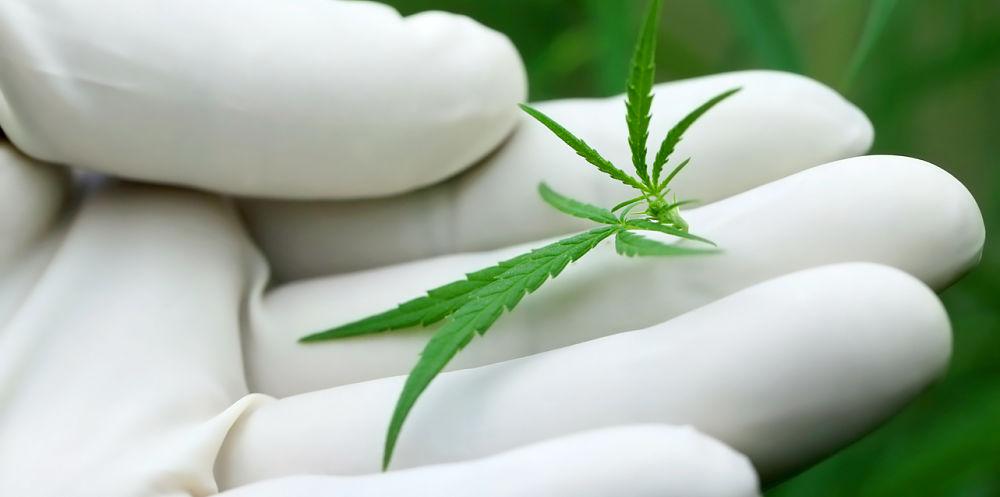 We are entering a new world of pharmaceutical possibility thanks to the growth of cannabinoid research. The treatment landscape has vastly improved since the acceptance of cannabinoids as drug options. However, the ability to produce pure cannabinoid extracts in large scale has been challenging. Legacy methods often provide inconsistent yields, unstandardized extracts and can be very time consuming. However, recent results by Radient Technologies (RTI:CA) signal a company that has effectually built a better mousetrap.
Earlier this month, in a joint study with Aurora Cannabis, Radient's gamechanging MAP™ extraction technology demonstrated 98% extraction efficiency compared to conventional methods that usually range from 80-85%.Furthermore, the results, which were independently verified by a leading Canadian laboratory, showed processing times of five minutes compared to approximately six hours for currently used commercial technologies. High purity levels were also observed for the extracts produced time and time again, at least on par with those attained using conventional methods. Joint data indicates that production levels in excess of 1,500 kg per day can potentially be achieved using Radient's proprietary large-scale continuous-flow MAP extractor.
This superior technology will allow Radient and Aurora, already one of the largest licensed medical cannabis producers in Canada, to take cannabinoid extraction to the next level.
"The positive outcome of the joint research project is a key milestone in the commercial development of Radient," said Radient's CEO, Denis Taschuk. "With these results in our pocket, we are now able to commercialize our technology in what has become the fastest growing sector of the North American economy."
Radient's Importance to the Cannabis Sector
Radient's Technology is so valuable to the booming cannabis industry because of what it can mean for active ingredient purity and patient safety. The company's proprietary MAP (Microwave Assisted Processing) platform provides superior customer outcomes in terms of extract quality, standardization, yield and cost. This is precisely why the results with Aurora are such a milestone for the company because it unequivocally proves to the entire cannabis space the potential of Radient's technology. Their superior, proprietary extraction carves out marketshare for the company and represents the next chapter in turning cannabinoids to pharmaceuticals.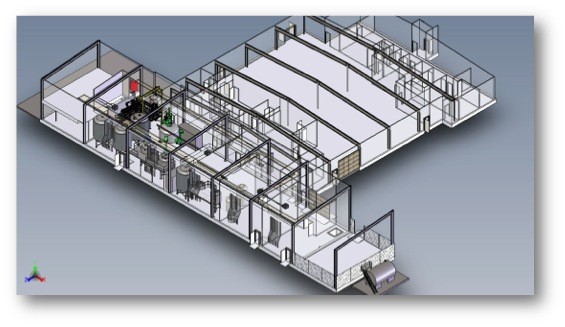 MAP™ Demonstration Facility
---
---
Aurora certainly sees the importance of Radient's platform and what it can mean for the future. The company already invested $2 million in a Radient convertible debenture related to the MOU, and separately was the lead investor in a $6.0 million brokered private placement. In that placement, Aurora invested $1.25 million in Radient, bringing its initial investment to up to $3.25 million. Finally, the two established an exclusive joint venture for continued scientific research and cannabis product development.
"These results clearly validate the game changing nature of Radient's technology for the cannabis sector," said Terry Booth, CEO of Aurora. "The ability to produce high-purity concentrates at very high throughputs, while preserving terpene profiles, will provide a substantial competitive advantage for us in addressing the high-growth concentrates market."
Truly Scalable Technology
As pharmaceutical companies continue to look toward cannabinoids to treat epilepsy and multiple sclerosis among other maladies, Radient and its MAP™ platform represent a proven large-scale extractor with scalable applications. The company backs up its technology with many examples showing it works on every commercially-relevant class of natural products, including lipids, terpenes, proteins and alkaloids. Not to mention, Radient has already established itself in a variety of industries, including food and beverage, nutrition, supplements, pharmaceuticals and cosmetics.
With the specialty pharmaceutical market alone possibly reaching $20 billion, Radient has strategically positioned itself as the authority for large-scale extraction to not only the rising cannabis industry, but to other companies looking to extract natural ingredients for the commercial market.
---
In the interest of full disclosure, we call the reader's attention to the fact that Equities.com, Inc. is compensated by the companies profiled in the Spotlight Companies section. The purpose of these profiles is to provide awareness of these companies to investors in the micro, small-cap and growth equity community and should not in any way be considered as a recommendation to buy, sell or hold these securities. Equities.com is not a registered broker dealer, investment advisor, financial analyst, investment banker or other investment professional. We are a publisher of original and third party news and information. All profiles are based on information that is available to the public. The information contained herein should not be considered to be complete and is not guaranteed by Equities.com to be free from misstatement or errors. The views expressed are our own and not intended to be the basis for any investment decision. Readers are reminded to do their own due diligence when researching any companies mentioned on this website. Always bear in mind that investing in early-stage companies is risky and you are encouraged to only invest an amount that you can afford to lose completely without any change in your lifestyle. Equities has been compensated with cash, common shares and/or warrants for market awareness services provided.

DISCLOSURE: The views and opinions expressed in this article are those of the authors, and do not represent the views of equities.com. Readers should not consider statements made by the author as formal recommendations and should consult their financial advisor before making any investment decisions. To read our full disclosure, please go to: http://www.equities.com/disclaimer