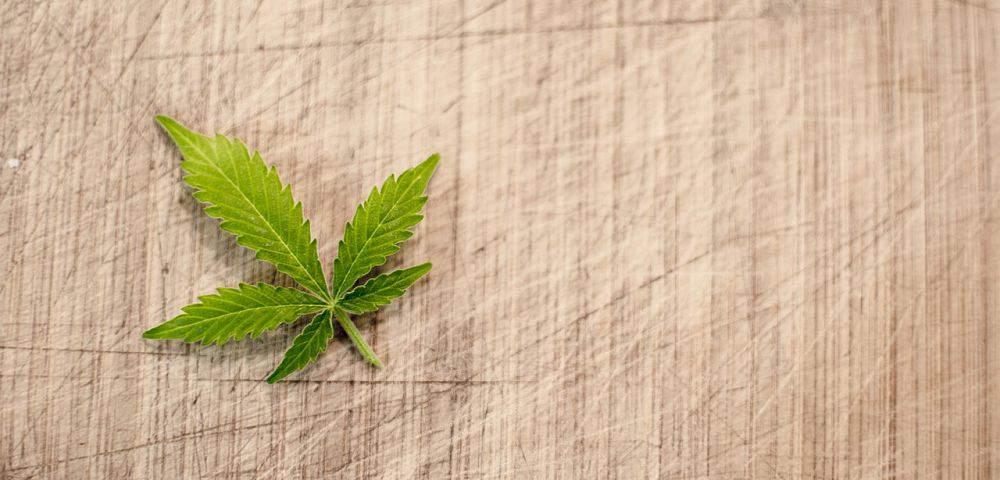 California cannabis purveyors opened their doors for the first-time last week for what many are predicting will be the world's largest market for legal recreational marijuana. On New Year's Day and therein after, Californians have not disappointed. Consumers have been lining up in droves at dispensaries, but this is only the beginning. Rough estimates indicate that only about 100 dispensaries have been licensed to sell across cities like Oakland, San Jose, Berkeley and San Diego. Larger cities like Los Angeles and San Francisco will soon be issuing shop licenses and, at that point, a new chapter in history will fully commence.
The legalizing of cannabis in California is unprecedented because of the vast infrastructure of growers and brands already established in the Golden State. GreenWave Advisors predicts that the legal cannabis market in California could be worth $5.1 billion in 2018. That said, the frenzy to the opening of the California market might mimic Canada's grand entrance to the legal cannabis stage.
Similarly, Deloitte estimates the Canadian market, which rivals California in its vast infrastructure of built-out growers and distributors, will also accumulate near $5 billion in sales and the ancillary market adding another $20 billion to that number. 2018 is gearing up to be an exciting year for companies well positioned to meet demand in this booming sector, and one such company receiving a lot of attention is Radient Technologies, Inc. (RTI:CA).
Radient was thrust into the headlines in 2017 when they inked a mega partnership with Aurora Cannabis, Inc. (ACB:CA) (ACBFF). Aurora, an ACMPR license holder with gigantic production facilities across the Great White North, specifically the 800,000 square-foot "Aurora Sky" facility in Edmonton, now holds a total of $15 million strategic investment in Radient and considers the extraction specialist a key to the company's expansion plans. It is easy to see why as Radient's Microwave Assisted Processing extraction platform has proved through testing to be unique to the industry.
Wielding Technology that Might Soon be in High Demand
The company's extraction technology has demonstrated 98% extraction efficiency for cannabinoids from dried cannabis in a joint test with Aurora conducted in June of last year. In that same joint study, the MAP platform showed processing times of five minutes compared to approximately six hours for currently used commercial technologies, and throughput over 1,500kg/day.
"Radient's technology promises a significant advance in both quality and efficiency of cannabis extract production," said Terry Booth, CEO of Aurora, at the time of the test results. "This is especially important considering global market dynamics, which point to strong demand for cannabis derivative products. Importantly, Radient's extraction technology has also been proven to deliver superior preservation of aromatic compounds known as terpenes, which are key to the cannabis consumer experience."
Keeping cannabis extraction pure and clean is essential for patient safety. From their 20,000-square-foot GMP-approved facility in Edmonton – which, thanks to its recently announced real estate acquisition, is well-positioned for greater expansion – Radient's technology uses microwaves to cause an instant volumetric heating of the continuously-flowing material, enabling precise control of temperature and extraction time, both of which typically affect purity and extract profile. This careful control of extraction parameters is something that would be nearly impossible to achieve at large scale with different techniques. In addition, this volumetric heating ensures that any possible effects associated with excessive heating can be minimized and that all the material is extracted for the same time at the same temperature.
As of now, more than 100 cannabinoids have been pinpointed, along with mounting confirmation as to the medical benefits to safely treat debilitating diseases and conditions like post-traumatic stress disorder, Multiple Sclerosis, chronic pain, gastro-intestinal maladies and much more, cannabinoid oil and extracts represent an exciting scientific space that can easily link to the pharmaceutical sector.
Much More to Radient Than Just Aurora Deal
Thus, besides their work with Aurora, Radient has proven that their technology is valuable all on its own, which happens to be right on time for a rapidly growing extraction market that itself could see $20 billion by 2020.
"If you look at Health Canada's most recent report, at least 40-45% of sales on a dry equivalent basis are in extract form that is in oils or gel caps," said Mike Cabigon, Radient's Chief Operating Officer, in an interview with BNN. "And that is the current regime, which is a limited number of cannabis oil-based products. A year from adult use being legalized in July 2019, Health Canada is going to authorize edibles. Those edibles are powered by or enabled by extracts. So, the opportunity in Canada is going to be very big, but when you consider what it might be around the world, for the same reason, the opportunity for us as an extractor specialist is very large."
"Regarding plant capacity, we are well capable of achieving profitability, and I'll couch that by saying we are investing significantly in quality control and the plant itself, but in terms of reaching profitability on today's facility we are well within that range given today's capacity," Cabigon added. "We are focused on working with the right LPs (licensed producers) – those that have expansion plans consistent with our own and quality control plans consistent with our own – and that is our 18-month strategy. We are focused on the Canadian opportunity, the export opportunity and hemp."
Radient's potential has also drawn the attention of institutional investors, with the company's recent inclusion into a cannabis-focused ETF. Horizon ETFs Management (Canada) Inc. rebalanced its Marijuana Life Sciences ETF to receive direct exposure to the companies in cannabis-related bioengineering and production and promptly added Radient.
The move to be included in an ETF seems like a forecast of what is on the horizon for Radient. In what is anticipated to be a breakout year for cannabis companies, Radient is well situated to be a necessary partner for companies looking into large-scale commercial extraction, particularly as the prospect of Health Canada allowing edibles sales in the near future looms. As Cabigon alluded to, this will bring significant demand for more extract processing into the sector. All of this is great news for Radient, which is beginning to sow the seeds of success they planted last year.
---
In the interest of full disclosure, we call the reader's attention to the fact that Equities.com, Inc. is compensated by the companies profiled in the Spotlight Companies section. The purpose of these profiles is to provide awareness of these companies to investors in the micro, small-cap and growth equity community and should not in any way be considered as a recommendation to buy, sell or hold these securities. Equities.com is not a registered broker dealer, investment advisor, financial analyst, investment banker or other investment professional. We are a publisher of original and third party news and information. All profiles are based on information that is available to the public. The information contained herein should not be considered to be complete and is not guaranteed by Equities.com to be free from misstatement or errors. The views expressed are our own and not intended to be the basis for any investment decision. Readers are reminded to do their own due diligence when researching any companies mentioned on this website. Always bear in mind that investing in early-stage companies is risky and you are encouraged to only invest an amount that you can afford to lose completely without any change in your lifestyle. Equities has been compensated with cash, common shares and/or warrants for market awareness services provided.