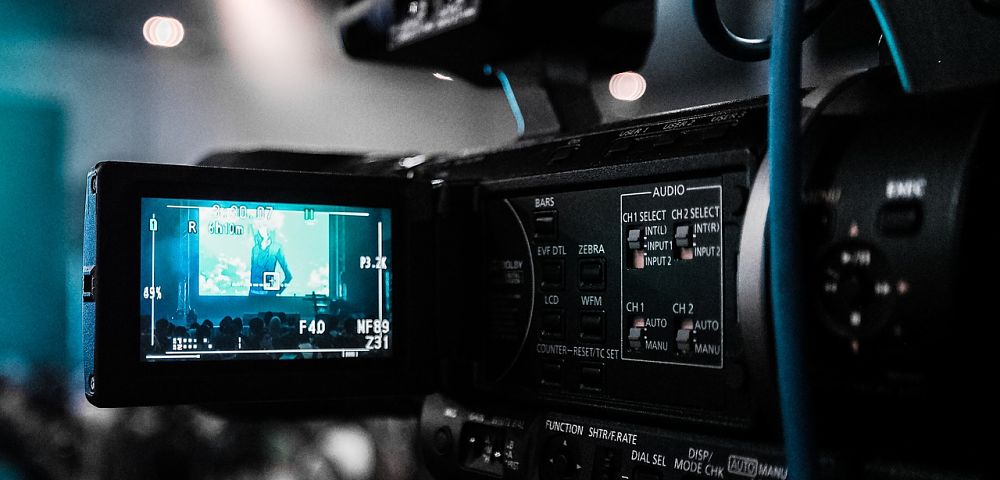 India is steadily growing as one of the top video streaming markets in the world. According to data released from PwC, India's video streaming market has posted a CAGR of 23% and estimates by Media Partners Asia expect the Indian online video market to be worth $2.4 billion by 2023.
The catalysts for the increase in consumption can be linked to discounted subscription prices combined with a boost in infrastructure and mobile data packages, which can mostly be pinned to the triumphant success of Reliance Jio, a telecom operator owned by India's richest man, Mukesh Ambani. Furthermore, according to Deloitte, 75% of India's 43 million internet users are between the ages 14 and 35 and they are consuming an average of 6.2 hours of media per day.
Thus, what was once a luxury is now becoming an everyday occurrence and the on-demand content space is poised for rapid development. But, some of the most notable names in the American market, Netflix NFLX and Amazon Prime, are struggling to gain a foothold. For its part, Netflix has an ad-free service, which is different than other operators in Bollywood, but amounts to a rather expensive price-point for Indians at 500 rupees or $7.30 per month. Similar to in the United States, Amazon Prime's video streaming service is bundled with the other perks of a Prime subscription and amount to around 499 rupees or $7.64 per month. The latter has tried to tease more local users with original Hindi content like "Sacred Games" from Vikram Chandra and "Comicstaan," featuring a group of prominent comics from India.
Still, the space is wide open and QYOU Media Inc. QYOU:CA, a Canadian-based media company specializing in bringing curated internet videos to the TV market, is gathering a following among Indian millenials.
The company has historic pedigree thanks to the expertise of their Chairman of the Board in the Indian space, Andy Kaplan. Kaplan is the former president of Sony Pictures Worldwide Networks and he brings his industry knowledge to an already deep team of veterans including former Lionsgate Digital President and now CEO of QYOU, Curtis Marvis, along with Les Garland, co-founder of MTV, MTV2 and VH1.
The company has big plans in India and currently are reaching 204 million and will be ramping up that number to 737 million by the end of this year. QYOU India's programming lineup includes The Vibe, an Indian lifestyle show, Desi Hip Hop, a throwback MTV-style hip hop show highlighting some of India's newest rap acts, Awesome Sauce India, an Indian cooking show where celebrity chefs cook and break down snack-sized recipes, PopXDaily, an variety show with travel tips, comedy and more, and Being Indian, a self-described "one-stop shop for all things Indian."
"India is a huge growth market with lots of young and upwardly mobile audiences hungry for new content and programs from their favorite service providers," CEO Marvis said in a press release in April. Over the past year, we've been working hard to establish a presence in India by collaborating with premium local content creators and service providers to deliver a localized version of our programming available to millions of viewers in other countries around the world."
In a study connected by TAM Media Research, QYOU India's performance on the TATA Sky Network was already more popular with viewers from the ages of 18 to 34 than Star World HD, MTV HD+, Zee Cafe HD and AXN HD. Soon, the company will monetizing the network through advertising as well and already has partnerships in place with 20th Century Fox, Vodaphone, Fox Sports, Dreamworks and Lionsgate.
Besides this innovative approach to the Indian video streaming market, QYOU has also launched Heads Up Daily ("HUD") on Super Channel in Canada, an eSports and video game culture show that covers Twitch and Youtube streamer recaps and a guest line-up from around the industry. HUD was finalist for the Tempest eSports Business Awards and currently is licensed in 14 countries, which makes sense as eEports' appeal stretches across the globe with estimates reaching as high as 303 million people watching sporting events next year and 427 million participating in some capacity also by the end of next year. Recently, HUD also inked a marketing agreement with FansUnite Entertainment, a blockchain-based sports betting company. The agreement will see FansUnite sponsor some of the show's most popular segments. "QYOU was one of the first to recognize the potential of eSports for mass market appeal and have built a dedicated audience around the "Heads Up Daily" show. That audience – mainly males, 18-35 – is right in the sweet spot for FansUnite and so it made sense for us to leverage that in our campaign to promote our award-winning online betting protocol," said FansUnite CEO Darius Eghdami in the joint press release. In addition, HUD will be making its European debut on AXN Spin, a pay TV-channel owned by Sony pictures.
Lastly, and demonstrating the diverse range of QYOU's portfolio, the company also has an influencer marketing arm that works with brands, helps to create a campaign and even locates the ideal influencer. QYOU won "Best Social Campaign" at ThinkLA and has already totaled $385,000 in revenues from Q3 alone from its influencer marketing with high profile campaigns for the film, "The House with a Clock in its Walls" starring Jack Black and the Lebron James' film, "Smallfoot" .
With multiple revenue buckets – advertising, programming and influencer marketing – it is not hard to see why QYOU's bottom line is strengthening. QYOU booked $1.7 million in revenues for Q1, which was a 60% increase from the same quarter in 2017, and the 3 quarters of 2018 have seen a 68% year-over-year increase. So, with a growing distribution audience of more than 300 million and programming available in five languages, QYOU is a company investors should be watching.