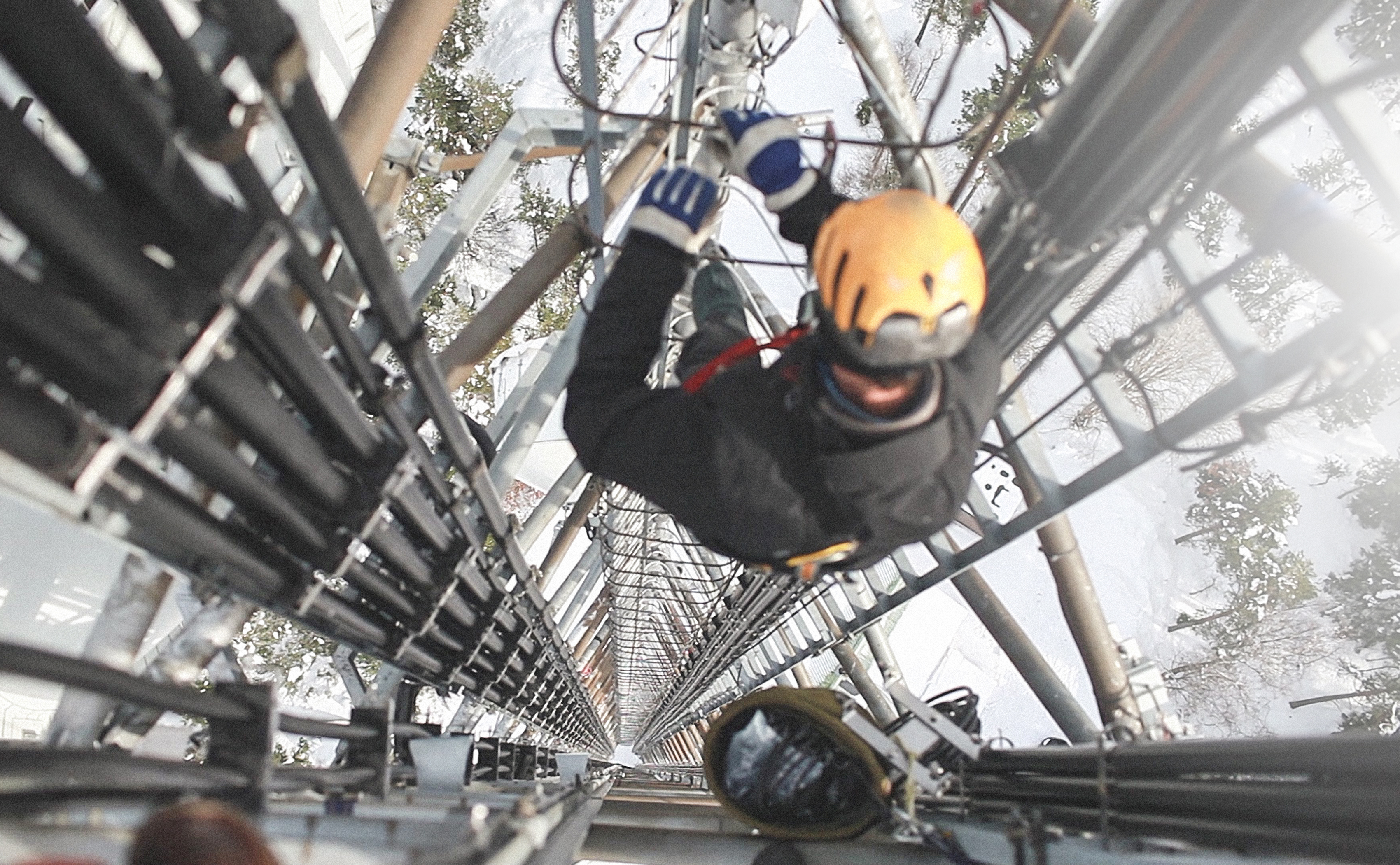 Source: iStockphoto.com, morfous
A recent edition of the quarterly report titled "The 50 States of Grid Modernization" found that 45 states as well as the District of Columbia took actions to modernize their electric grids in Q3. In total, 383 actions were taken, which is a 39% increase from the same time in 2018. New York, Massachusetts and California took the greatest number of actions, according to the report. One of the most prevalent actions take by states across the country was to increase energy storage capacity.
"Utility integrated resource plans are increasingly including new energy storage capacity, while states continue to evaluate how energy storage is addressed in resource planning rules," said Autumn Proudlove, lead author of the report and Senior Manager of Policy Research at North Carolina Clean Energy Technology Center (NCCETC).
Grid modernization is one reason many investors are interested in Quanta Services, Inc., which CNBC just named one of Wall Street's favorite S&P 500 stocks for 2020. CNBC does not offer much insight on PWR in its article, but grid modernization is a key reason why the stock increased more than 30% in 2019.
Quanta's Electric Power segment has been a healthy revenue-generator for the company. According to the company's 10-Q, this segment is responsible for the "design, installation, upgrade, repair and maintenance of electric power transmission and distribution infrastructure and substation facilities," and saw an increase in revenues in 2019 to $3.35 billion from $2.95 billion. Furthermore, the company's backlog increased in 2019 to $8.64 billion representing a 9.1% increase year-over-year. Lastly, remaining performance obligations at the end of September were $2.12 billion.
"We see continued strength in programmatic spending by our electric utilities on their transmission and distribution networks. We are collaborating with our customers and providing solutions that include large-scale distribution programs, sub-transmission system expansions and a range of technology solutions designed to enhance and modernize the grids of the future, which will benefit the consumer," President, CEO, COO and Director, Earl Austin, said on the company Q3 conference call.
5G was another driver for record backlogs for the company as Quanta's customers look to install fiber networks across the country. Communication infrastructure is another one of PWR's end markets serving large customers like Verizon, as telecom companies prepare to invest $140 billion to rollout 5G, according to the company's December presentation.
"Quanta plays a critical role in facilitating the technologies and lower carbon footprint of the future. For example, the implementation and widespread adoption of new technologies and services such as electric and autonomous vehicles and 5G require power and new infrastructure. And the power grid of today must evolve if it is to meet those additional demands," Austin added in the same call.
Notably, the company saw revenue increases during a time when it dealt with labor challenges due to the California wildfires. On the same call, Austin also mentioned that fire hardening customer infrastructure across the state could turn into a revenue opportunity for many years.
Lastly, Quanta has evolved its business model to adapt to the changing utility industry by reducing its fossil fuel investment in favor of more renewable energy generation. This kind of scope and forward-thinking has really cemented Quanta's relationships with its customer base as 90% of its 2019 revenues came from repeatable and sustainable activity.