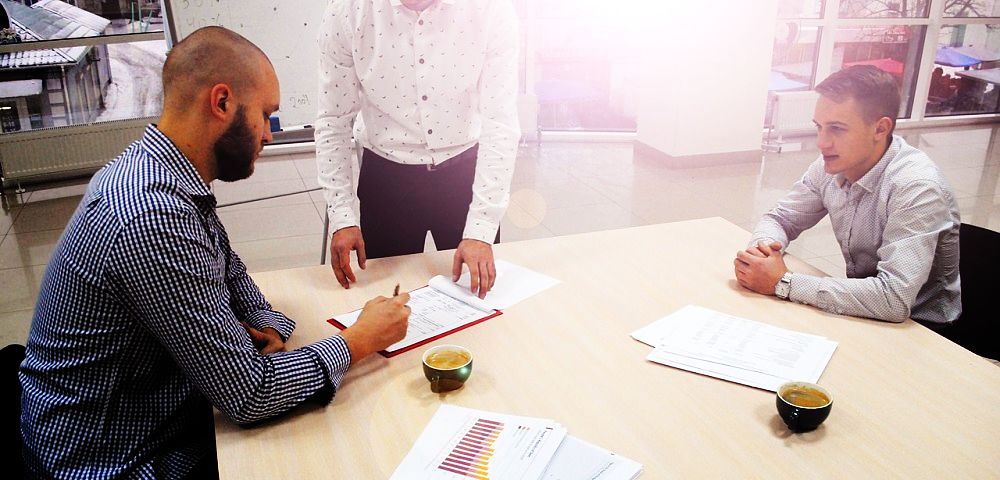 One of the best resources for any company is its staff. A great staff starts with a solid hiring process. If you're not attracting the top people in your industry, it's time to change up your recruiting and job interviewing methods. The best employees want to work for the companies with the best reputations and the most positive workplaces. Here are some qualities your company needs to adapt in order to hire the best talent.
Encouraging Corporate Culture
First, it's vital to have a positive and encouraging corporate culture. Company leaders can influence this positivity by having an open door policy and encouraging communication through all levels of the firm. You can also look at improving the balance between work and family life to help employees increase their overall happiness during their tenure. Have plenty of activities to encourage employee wellness to increase the positive culture and impact morale.
Well-Staffed Hiring Department
Next, it's important to have an efficient and well-staffed human resources department. It's not sufficient to manage recruitment all by yourself. Instead, focus on recruiting people with expertise in human resources and hiring. If you can't afford to hire somebody in-house to do this, consider going with a recruitment firm or a headhunter agency to help you find the best. Doing so could help improve your profits and reduce your staff attrition.
Strong Resume Review Procedures
Another essential factor in getting the best people to work for you is a strong resume review process. If you get a lot of resumes for one particular position, consider going with an automated applicant tracking system. This can help weed out the spam and pinpoint individuals who may be most suited for the job. Then, take the time to review each resume to find potential interview candidates.
Solid Interviewing Process
The interview process is also something that matters immensely when trying to recruit top people. It may be a good idea to have more than one interview to get a better feel for the candidate's potential. Encourage open communication methods and conversation instead of simply asking all the questions yourself. Give the candidate a chance to see why they should pick your firm for their next career move and read about how job seekers reveal companies they want to work for in their local market.
Effective Training Program
Next, recruitment doesn't stop when someone accepts a job offer. The process continues during the training stages. It's important to fine-tune your training procedures so that brand new employees aren't lost in procedural nightmares. Make sure they know the expectations of the job and get effective training to find success and help you save money on recruitment.
Top Benefits
The last quality an employer needs to have an enviable staff is a comprehensive benefits package. Consider offering benefits if your business is very small to attract more people. Be creative with your benefits and think beyond the typical health insurance, dental, retirement, and vacation days. Consider other unique perks to help improve and attract better employees.
If your business isn't trying out these recruitment tactics, you could be losing the best people to your competitors. Adopt some of these qualities to your business model to improve your staff's potential.