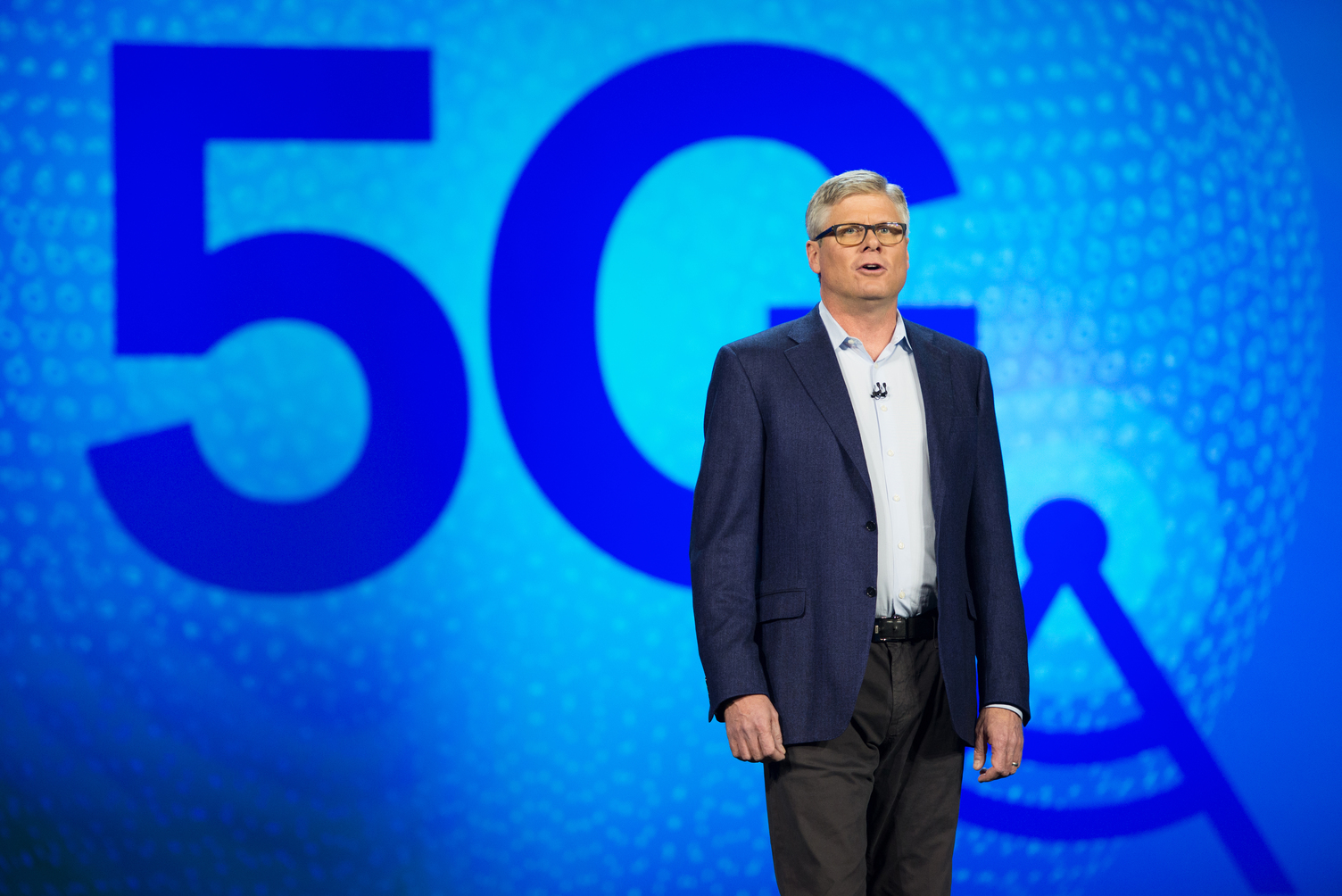 Qualcomm is one of the most important companies in the wireless industry. It has been showing strong growth for years. Then COVID-19 came on the scene, and we didn't know what to expect. That being said, during the last several months, the company never stopped working, growing and continuing its expansion and leadership in 5G, AI, IoT, automated driving, healthcare and other growth areas. In fact, today Qualcomm is busier and stronger than ever before.
Every company in the world has been impacted by the coronavirus to one extent or another. Some are slowing down, some haven't been impacted much at all, and others are showing strong growth.
Sometimes this growth comes from meeting the demand created by COVID-19. Other times, companies just continue to do business as always because they are in a fast-growing or changing industry.
Qualcomm 5G leadership not slowed
It is becoming quite clear that Qualcomm is one of the companies that did not see much of a slowdown because of the coronavirus. The transformation from 4G to 5G continued to move ahead at a strong pace and so did Qualcomm.
Like every company in the world, Qualcomm has made changes in the work environment and mandated working from home when possible, but it continues to show strong growth and that is key.
In fact, I believe this growth should continue over the next decade as the evolution to 5G continues.
There are also other activities in recent months include signing several royalty deals with companies like Apple and Huawei. These companies are paying large and ongoing royalties.
Qualcomm Snapdragon 875 will launch in December
Also, Snapdragon 875 will launch in December at the Qualcomm Snapdragon Summit, preparing the company for more high-level growth due to the rising 5G demand globally.
So, as you can see, Qualcomm has not slowed down as the 5G marketplace has not slowed down. The company keeps firing on all cylinders.
In fact, the future looks even brighter because we are still in the very early stages of the 5G race globally.
Qualcomm is one of the key companies in the 5G space and that will continue going forward.
Qualcomm is a key company in the 5G race going forward
Qualcomm helps networks, smartphone and tablet makers and other industry players get up to speed. And it does this globally, which is a huge challenge the company has been meeting decade after decade through 2G, 3G, 4G and now 5G. In fact, Qualcomm is already talking about 6G.
This company has historically held many analyst, customer, media and investor meetings to keep these groups up to speed on their forward momentum and their ongoing success.
These meetings have changed thanks to coronavirus. Now they are online, but the company still holds most if not all of these ongoing briefings, keeping the world up-to-speed on its activities in the constantly changing industry.
5G speed and low latency will impact wireless and other industries as well
5G will not only have a dramatic growth impact in the wireless industry, but because of its speed and low latency it will have a dramatic growth impact on other industries as well. Think about AI, IoT, self-driving cars, TeleHealth and so much more.
5G is the technology that will transform the world we live in, all around the globe. It will impact every major industry the same way Uber and Lyft transformed the limousine and taxi industry.
The next decade will be an incredible wireless growth opportunity
The next decade will be an incredible growth opportunity for many companies and industries with 5G.
If we look ahead, our world will look completely different from today. The same way our world today looks completely different over the last ten to fifteen years. Think iPhone, Android, apps, wireless data, Internet and all the technology we use today that we did not yesterday.
This next 5G revolution will unfold over the next decade or longer. And Qualcomm is at the center of the universe of this transformation.
So, while COVID-19 may have impacted every company in the world, for better or for worse, it looks like Qualcomm is still a leader in 5G and moving forward which is great news for investors, workers, partners and customers.
Jeff Kagan is an Equities News columnist. Kagan is a Telecom, Pay TV and Wireless Analyst. He also focuses on Cloud, AI, IoT, Tele Health, Healthcare, Automotive, Self-Driving cars and more. Email him at [email protected]. His web site is www.jeffKAGAN.com. Follow him on Twitter @jeffkagan and LinkedIn www.linkedin.com/in/jeff-kagan/
_____
Equities News Columnist: Jeff Kagan
Source: Equities News