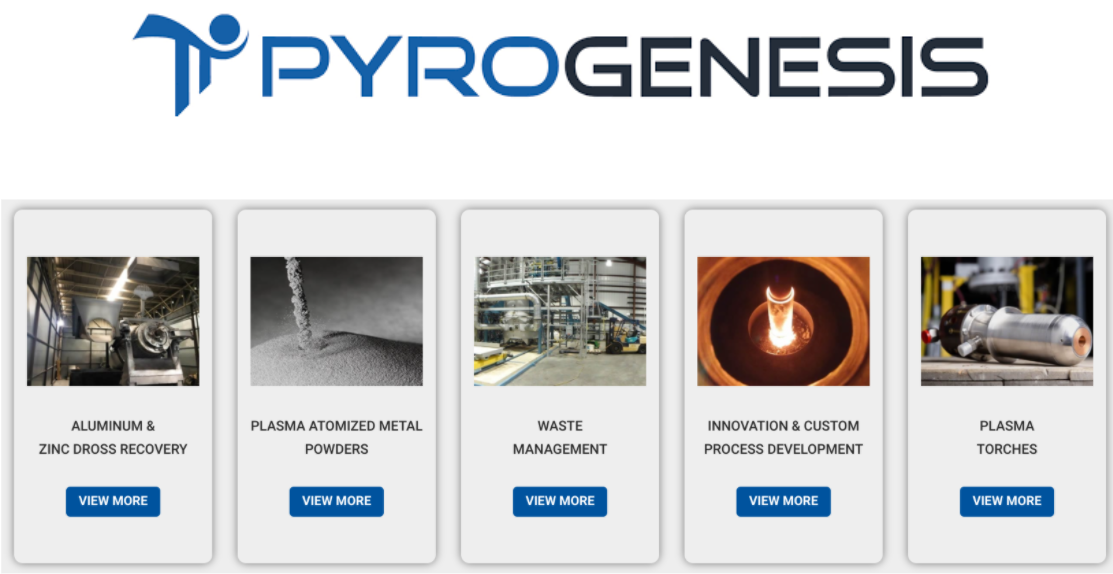 Image source: PyroGenesis Canada
Pyrogensis Canada (Nasdaq: PYR , Toronto: PYR) reported record fourth quarter and full year 2021 revenue on Thursday, posting C$7.2 million (US$5.8 million) and C$31.1 million (US$24.9 million), respectively.
The fourth quarter revenue number alone was greater than the full year revenue in 2019 and all years prior.
Net loss for the year was C$38.4 million (US$30.7 million) compared to net income of C$41.8 million (US$33.5 million) in 2020. The ugly bottom line was largely attributable to a crushing loss in the fair market value of the company's strategic investment in HPQ Silicon Resources.
The Montreal-based company is a leader in the design, development, manufacture and commercialization of advanced plasma processes and sustainable solutions which reduce greenhouse gases.
Investment thesis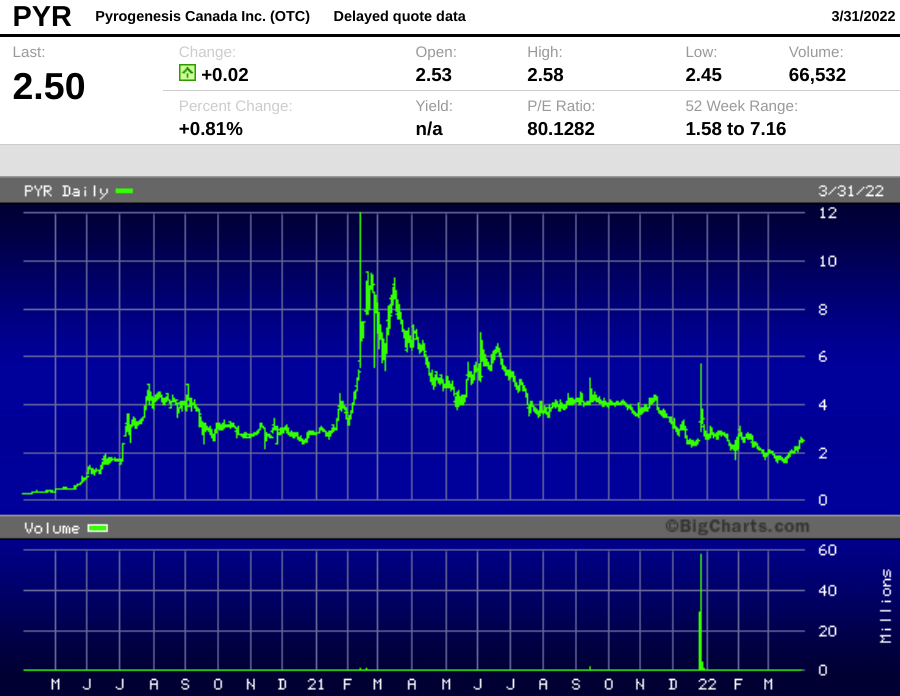 PyroGenesis stock is down 73% from its February 2021 closing high of $9.43. At Thursday's close of $2.50, the company has a market capitalization of just US$436 million.
We believe that the company's record performance in 2021 and growth trajectory are not reflected in the current price. We believe further that PyroGenesis has learned a painful lesson from its HPQ Silicon Resources investment.
PyroGenesis management demonstrated strong operational control to put up record numbers in a year that was challenging from a labor market and COVID-19 perspective.
PyroGenesis operates in four key multibillion-dollar market segments:

Iron ore pelletization
Aluminum
Waste management
Additive manufacturing

Governments around the world are stimulating their respective economies by promoting and funding environmental technologies and infrastructure projects with a focus on reducing carbon emissions.
The company has an all-time-high backlog of signed and/or awarded contracts of C$47.7 million (US$38.2 million).
The company is holding an earnings conference call on Friday, April 1, 2022, at 10am Eastern time:
US callers: 877-800-3460
International callers: +1 615-622-8042
Access code: 2253876
An archive of the call may be accessed here.
_____
Source: Equities News