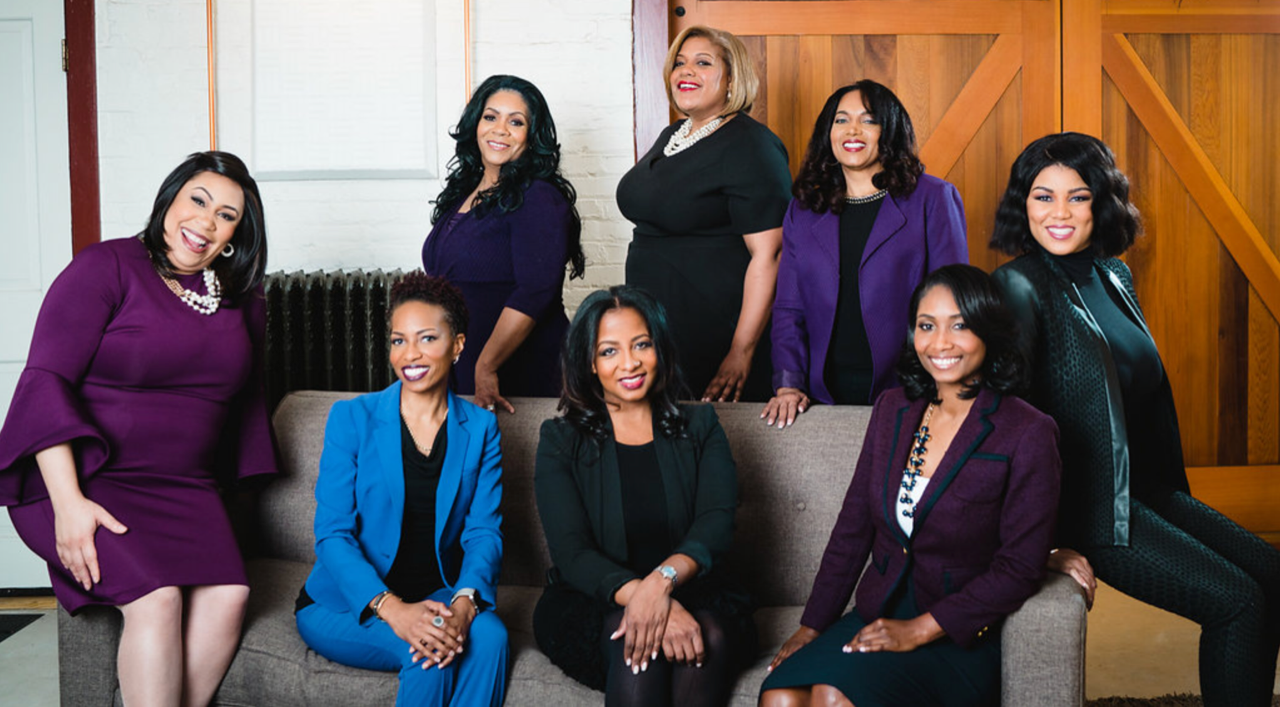 We're coming off the heels of an impactful Women's History Month, and it is wonderful to see the stories and articles surrounding it. However, celebrating women should not be confined to one month of the year. That's why honoring these women who are making a difference in our nation is important, today, and every day of the year.
Let's face it, Washington D.C.'s male-dominated national political vortex frequently takes the spotlight from impactful women. However, there is another powerful current gaining momentum. Meet several women, purveyors of passion, power, and most importantly, purpose, who are making a difference.
These eight Washington D.C. businesswomen who are being highlighted, all within city government, are affecting enormous change — and yes, growth, too. Collectively, their efforts are pressing the gas pedal on the engine to make the city one of the best places to work in the United States.
As a nod to the deeds and determination coming from its honorees — here is an introduction to these eight women who, in addition to Mayor Muriel Bowser, help make Washington D.C. work.
Courtney Snowden, the Deputy Mayor for Greater Economic Opportunity, is a resolute and positive force. Formerly a high-powered lobbyist and political strategist, she currently strives to make the District of Columbia one of the most standout cities, both nationally and globally, in terms of a ready workforce and leveled playing fields of economic opportunity. Her work, and that of others, is helping D.C. attract premier companies like Yelp and Uber. These companies are bringing new ideas, new energy, and most importantly, new opportunities to the city.
When talking about greater economic opportunities in the District of Columbia, those "in the know" also know about the determined work of Faith P. Leach. In Snowden's office, Leach is Chief of Staff — a key post, since it operates within the Executive Office of Mayor Bowser. To say that Ms. Leach's strategic oversight and direction to a group of agencies, whose combined budget exceeds $500 million, has a significant impact on D.C., is an understatement.
Dr. Unique Morris-Hughes is the Interim Director of The Washington D.C. Department of Employment Services (DOES). To most of us, her role is akin to that of a State Labor Commissioner. Through innumerable responsibilities, Dr. Morris-Hughes helps train, assist — and frequently empower — District residents, including: those already employed, those out of work, those needing unemployment compensation, companies and organizations looking for talent, young people, and workers requiring paid family medical leave. Tasked with everything from financial management to innovation, Dr. Morris-Hughes presides over a $150 million budget of combined federal and local funds. Twice, she's led headline-making turnaround efforts on behalf of the District. That, and her previous success in other posts around the city, have earned her a permanent spot atop D.C.'s talent pool. Her team is top-notch, and her leadership style is one of collaboration, not separation.
Working closely with Dr. Morris-Hughes is Doris Holley. As the Chief Information Officer for DOES, in a field often dominated by men, she stands out as a shining example of what women can achieve in technology and in government.
The Deputy Director of Workforce Development, Melanie D. Winfield, leads the agency's workforce development efforts. She is usually found behind the scenes, assisting and uniting jobseekers and job providers. One major project Ms. Winfield has been actively working on is the recently-launched D.C. Infrastructure Academy. It brings specialized training and programs to residents, thereby creating roads to high-paying positions in the infrastructure industry.
Associate Director for American Job Center Operations, Vanessa Weatherington, leads a team that is constantly eyeing more training services for Washingtonians and constantly working to expand the pool of talent within the city. With the District often recognized as one of the top places to work in the U.S., Ms. Weatherington's talents — and her talented team — consistently bring innovative ideas and innovations to the forefront.
Monnikka Madison is the Associate Director for the Office of Paid Family Leave, also located within DOES. While other cities hold up their efforts in this area as vaunted examples, Ms. Madison's job is to establish a paid family leave model that's envied throughout the United States. Her efforts are well-underway. What she puts in place will directly impact important groups within the workforce: women who need time away from work to care for a new child, those needing to tend to ailing loved ones, or workers needing to tend to their own medical conditions.
Rounding out the list, is Paris Perrault Tillery, the Associate Director for the Division of State Initiatives. Ms. Tillery spends her time helping people who are trying to overcome barriers to gaining and maintaining employment. Within that group are District residents who'd previously been incarcerated, members of the transgender community, senior citizens, and District youth who are overwhelmingly exposed to violence within their communities. Helping people who have been told "no" time and time again is a source of professional joy for Ms. Tillery.
For these women, beset with challenges and demands on a daily basis, their work is their passion. Whether its educational change, workforce change, youth achievement, or helping to create a path away from unfortunate situations, they are helping fuel the District's rise while truly making a difference in the lives of many. As we take note of the highlights of Women's History Month, it seems small to honor them merely for their hard work and dedication. In fact, they, like so many others, are seeing the fruits of their labor with each challenge they have helped a D.C. resident overcome. And they do this, every month of the year.
Who would you like to see recognized for her achievements? Share your thoughts in the comments section, and join the conversation.
Photo:
Seated (from left to right): Dr. Unique Morris-Hughes, Melanie Winfield, Monnikka Madison, Faith P. Leach, Vanessa Weatherington
Standing (from left to right): Doris Holley, Courtney Snowden, Paris Perrault Tillery
Photo credit: Joshua Fernandez – photographer