Protalix BioTherapeutics Just Took a Big Step Towards UC Approval
Mark Collins Follow |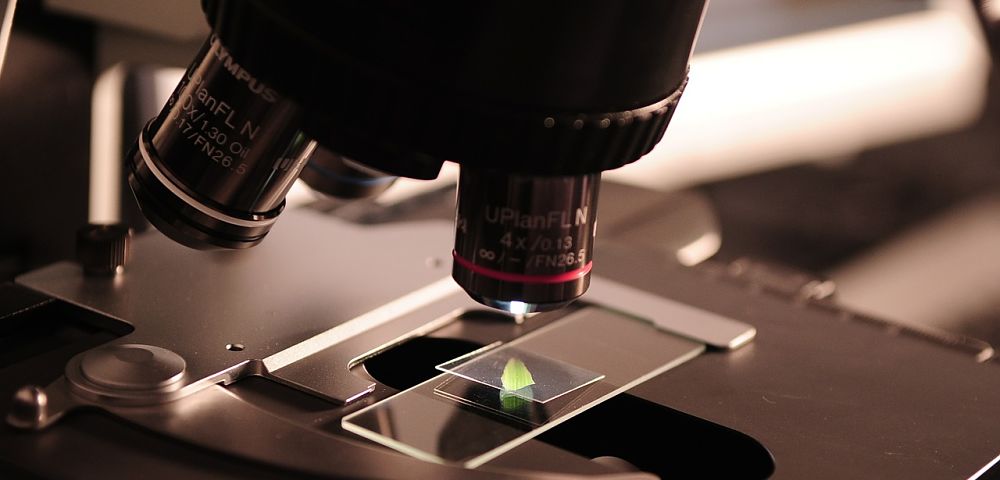 Protalix BioTherapeutics, Inc. (PLX) is an Israeli based, development stage biotechnology company with a market capitalization in and around $100 million at the end of 2017. In the grand scheme of things, then, this is a company that's unlikely to be on the radar of many investors, if only rooted in its small cap status.
This week, however, Protalix has put out some data that could go a long way towards bringing it out from under the radar and into the sphere of consciousness of a number of investors that were previously unware of the company altogether, never mind what it's trying to achieve.
Here's a look at what just happened and what it means for the company and its shareholders going forward.
So, Protalix just put out some data fro a phase II trial that was set up to investigate a drug called OPRX-106. The drug is under investigation as a potential therapy for a range of gastrointestinal inflammatory diseases and is a part of a growing family of drugs in this indication group called anti TMF drugs. From a mechanism of action (MOA) standpoint, these drugs essentially strangle the factor that is responsible for causing excessive and unregulated inflammatory processes in sufferers of immune-regulated diseases. TMF is one such factor and, through its inhibition, the drugs can effectively reduce the inflammation that sits at the root of a huge number of different autoimmune conditions, from rheumatoid arthritis to psoriasis.
Right now, however, the vast majority of these TMF assets are injectable administration type drugs.
This is a bonus in some conditions but, in others, not so much. The active compound can get broken down as it circulates towards its target region and this leads to a reduced efficacy and an increased necessity for dosing.
With OPRX-106, Protalix is trying to take the MOA that serves as the root for injectable anti TMF drugs and turn it into an oral administration asset. Oral administration means a direct route to the GI tract, hence the company going after this subset of autoimmune diseases as an initial target indication group.
So what was the latest news?
As mentioned, the news derives from a phase II study that looked at this drug in a target indication of ulcerative colitis (UC).
And as per the results, of the first 14 patients with mild to moderate ulcerative colitis enrolled into the study, 57% of them had a clinical response after eight weeks, with more than a third (36%) going into complete remission. Further, 79% of patients showed a significant improvement in rectal bleeding, 86% recorded reductions in calprotectin—a biomarker for inflammation in the intestines—and 64% showed an improvement on assessment of the cells lining the GI tract.
Basically, then, the drug hit it out of the park.
So what does this mean and what's next?
The UC market alone is forecast to be worth around $6.6 billion globally by 2022. Right now, the gastrointestinal inflammatory diseases market is worth around $4 billion. If the company can get its asset on shelves, therefore, it's only going to have to pull in a small portion of the available market to outweigh its market capitalization in sales.
Of course, the drug is still a fair way off approval. The company needs to conduct a pivot trial (which should kick off during the first half of next year) and, subsequently, to replicate the data it just recorded in a larger population before submitting a registration application to the FDA.
DISCLOSURE: Disclosure: the author has no positions in any of the stocks mentioned in this piece.

---
The views and opinions expressed in this article are those of the authors, and do not necessarily represent the views of equities.com. Readers should not consider statements made by the author as formal recommendations and should consult their financial advisor before making any investment decisions. To read our full disclosure, please go to: http://www.equities.com/disclaimer.
---
Discover: Trending Events
---
You May Also Like
| Symbol | Last Price | Change | % Change |
| --- | --- | --- | --- |
| AAPL | | | |
| AMZN | | | |
| HD | | | |
| JPM | | | |
| IBM | | | |
| BA | | | |
| WMT | | | |
| DIS | | | |
| GOOG | | | |
| XOM | | | |
| BRK.A | | | |
| FB | | | |
| JNJ | | | |
| WFC | | | |
| T | | | |
| NFLX | | | |
| TSLA | | | |
| V | | | |
| UNH | | | |
| PG | | | |