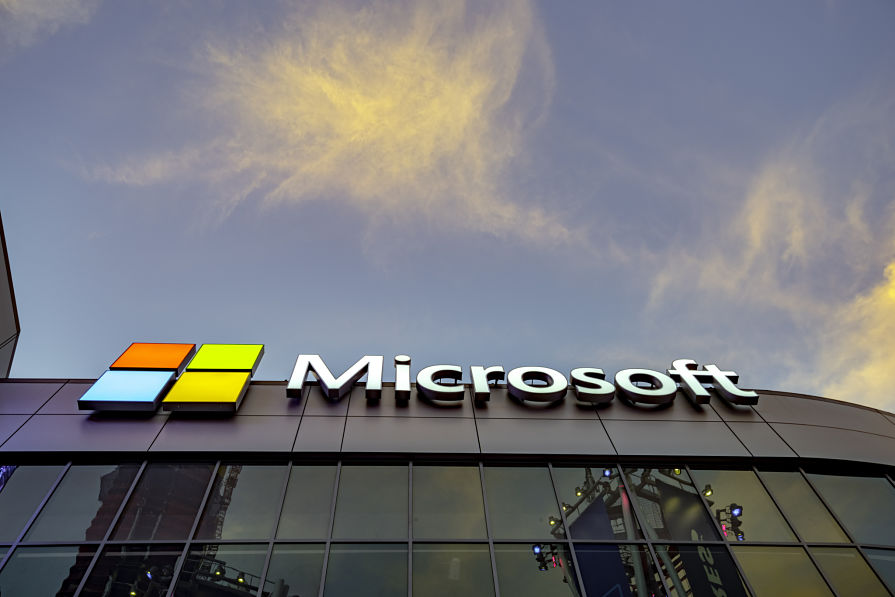 Photo credit courtesy of iStockphoto.com/user:4kodiak
Written by: Craig Adeyanju for IRIS.xyz
The year 2019 has been a monumental year for Microsoft Corporation (NASDAQ: MSFT), with the company reaching the trillion-dollar valuation mark. The journey to being a trillion-dollar company is the hallmark of a turnaround campaign that started at the Redmond-based company a few years ago. This has seen MSFT stock returned a mouth-watering 220% in the past half-decade, with its enterprise value increasing by 240.8% in the same period. This year alone, MSFT has returned about 37.8%. At the moment, it appears that there's no end in sight to the ongoing MSFT stock bullish run. But like everything else, there's always pros and cons. Here, we look into a few pros and cons of investing in Microsoft stock.
Pros of Buying MSFT Stock
Growth of its cloud business
Having missed out on the smartphone revolution, it appears that Microsoft was determined to not miss out on any next-generation technology ventures — and a host of the company's revival has been because of its investments in this regard. Its foray into the cloud computing space has been one of the remarkable successes. Critics would say MSFT only controls 15.5% of the cloud computing market compared to Amazon.com Inc. (NASDAQ: AMZN), which currently owns about 47.8% of the public cloud services market.
However, revenues from Microsoft's cloud business is growing at a faster rate. According to research firm Canalys, Microsoft's cloud revenue grew by 75% to $3.4 billion in the first quarter of 2019, while Amazon Web Services (Amazon's cloud segment) revenue increased by 41% to $7.7 billion. It's interesting that Microsoft is growing its revenue at a faster rate in a market that's tipped to grow significantly in the coming years.
MSFT has an attractive earnings history
The bullish run that MSFT stock has enjoyed has been supported by a series of positive earnings. The company has exceeded earnings estimates in each of the last quarter, exceeding expectations by an average of 11.57% over this period. By translation, even Wall Street analysts have been undervaluing Microsoft's earnings potentials. If the trend continues, MSFT stock is likely to continue its bullish run.
Cons of Buying MSFT Stock
Microsoft doesn't fare well in recessions
The headlines in the financial market are presently dominated by forecasts of how a recession is imminent. If we're indeed heading for a recession, the near-term future of Microsoft stock looks bleak, as the stock typically struggles during recessions. At some point between 2008 and 2009, MSFT stock lost nearly 60% of its value. And with its software arm still responsible for a majority of the company's revenue, similar to a decade ago, a recession may not be kind on the software giant.
Overall, though, based on its impressive earnings growth, the MSFT currently has a strong buy rating (which you can find here on the MSFT ticker page at Finscreener).
Read the original here at IRIS.xyz
___
Equities Contributor: IRIS.xyz
Source: Equities News