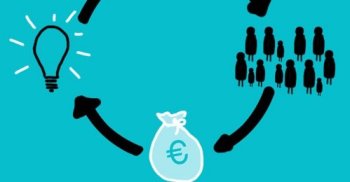 New rulemakings by the SEC have expanded the various mechanisms for private companies to raise capital, such as the 506(c) "general solicitation" offering, or what's known as a "Reg A+" offering.
Both of these new rules take advantage of today's technology, which permits interactions between securities issuers and potential investors which were likely not possible years ago, when the original private placement rules were established.
With all this change, occasionally the SEC is requested to address how issuers should proceed within the rules in the Internet age. In one such example, a securities issuer's counsel submitted to the SEC a "no-action" letter, requesting clarification of the rules when raising capital under the 506(b) exemption from registration, the original form of private placement offering.
In a 506(b) offering, a private company is permitted to sell securities exempt from registration if it limits its solicitation to accredited investors with which the issuer or its agent has a substantive, preexisting relationship that enables them to determine that the investor qualifies by means of financial circumstances and sophistication.
Now, in today's Internet accessible world, how should a website owner behave when a potential investor visits the issuer's website designed to make private placement offering information available to pre-cleared private placement investors?
The "no-action" letter from the issuer who faced this situation, described its process for (i) inviting interested website visitors to complete a form about the investor's status, (ii) vetting the potential investor's accreditation credentials and (iii) only then presenting private offerings for investment.
The specifics of the process are spelled out in the requested "no-action" letter.
This enables the offering to qualify as a 506(b) offering, which imposes a different set of requirements on the issuer and its adviser than does a 506(c) offering which permits "general solicitation" of the offering to any potential investor without pre-qualifying them.
Based on the response, the SEC appeared to accept the process described in the letter. Whether variations on this process would also be acceptable may be revealed by the SEC's response to subsequent "no-action" letters on this topic.
An example of this evolving rulemaking based on SEC responses is that in a prior response to a "no-action" letter, the SEC accepted an investor vetting process that involved a 30-day wait before a potential investor was offered a private placement. It appears from this recent SEC response that the 30-day wait period is not necessary.
We will continue to monitor and share with you the rules under which private companies can raise capital – a vibrant area of the law.
Here is the link to the SEC's response to the "no-action" letter with the link to the original "no-action" letter at the bottom. I recommend reading the "no-action" letter first.
DISCLOSURE: The views and opinions expressed in this article are those of the authors, and do not represent the views of equities.com. Readers should not consider statements made by the author as formal recommendations and should consult their financial advisor before making any investment decisions. To read our full disclosure, please go to: http://www.equities.com/disclaimer