Privacy is Essential: It's Cheaper Than You'd Expect
Marvin Dumont Follow |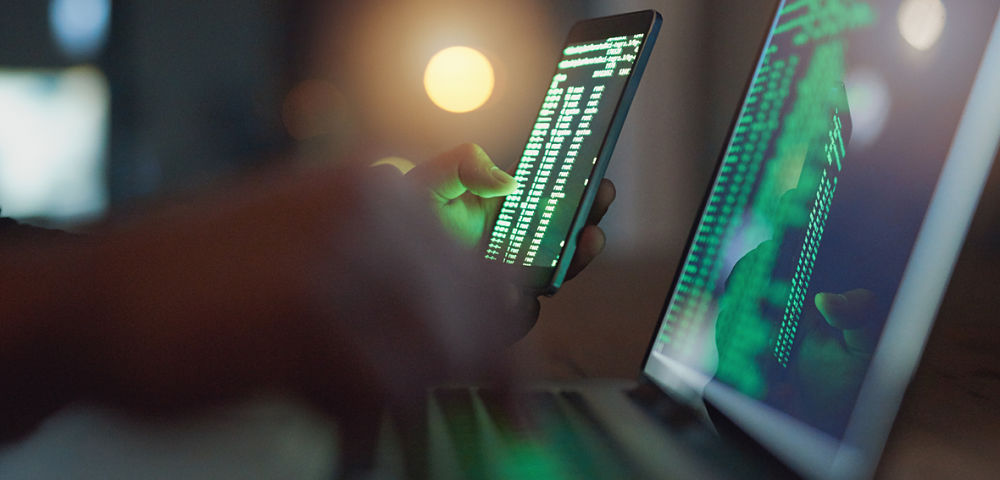 Prying: It's an adjective that describes someone who's too inquisitive about other people's affairs.
It also describes our 24/7 monitored world: the dozens of tracking cookies on a laptop; bureaucrats who request bank statements; and social media platforms that sell personal data. (Facebook internal documents show it gave enterprise clients access to private messages and other sensitive info you'd expect to stay private.)
How did our ancestors avoid such intrusions? In biblical times, wealthy merchants rented private rooms to do business. Because ancient towns were dangerous if criminals crossed paths with travelers who carried gold or silver.
Threats exist today. Newly-rich Bitcoin holders are known to have been kidnapped, extorted, and blackmailed by crooks, such as this investor who got held for ransom in New York.
"In the digital age, almost everything is connected and it's crucial to have secure and anonymous networks. It doesn't have to be expensive either," Eric Anderson, founder of Promether, tells Equities.com. The privacy-focused tech firm lowers costs for customers by configuring reusable software components. "We support all kinds of centralized and decentralized systems that enable applications to transfer data securely."
Subscribe to get our Daily Fix delivered to your inbox 5 days a week
Securing data means protecting people's safety and digital identities.
There are more victims than you might realize. In 2017 the Internet Crime Complaint Center (IC3) received 300,000 complaints in the U.S. alone, and the global cost of cyber crime was estimated at $600 billion for the same year.
On other side of electronic screens are hackers who steal digital funds by installing devious tools such as malware. Sophisticated but immoral individuals are incentivized to snoop: They sell data on the black market or use these to commit fraud and empty bank accounts.
One application that Promether supports is decentralized virtual private networks (dVPN)—public, private, and global. These are cloaking devices that obfuscate your internet protocol (IP) address and hide your real-time physical location. Dangerous third parties can't track what they can't monitor.
With traditional VPNs, you no longer have to trust an internet service provider (ISP). However, you'd have to trust the company that provides the VPN service. With decentralized VPN, you only trust the network and the underlying code, which is publicly auditable for integrity. In some cases, dVPNs can allow users to access the web when they visit extremely restrictive jurisdictions like China.
Promether configures systems and networks so that clients can communicate securely without threat of surveillance. This prevents private data and conversations from being exposed.
"In a connected world, organizations and individuals are placing a premium on privacy," says Anderson. "Leaked info can literally cost a company millions of dollars as well as ruin lives. Security and anonymity are crucial given the democratization of media and crime."
An Aug. 2018 study by consulting firm Satis Group predicts that privacy cryptocurrencies will see the biggest valuation increase over next 10 years. That reflects a need for people to stay anonymous when cameras and browsers are recognizing, recording and reporting their every move.
Privacy was extremely important for merchants in the ancient world, and it applies in today's 24/7 world. We're all connected—to potentially bad actors.
Stock price data is provided by IEX Cloud on a 15-minute delayed basis. Chart price data is provided by TradingView on a 15-minute delayed basis.
DISCLOSURE: The views expressed in this article belong solely to the author. Information contained herein should not be construed as professional or investment advice.

---
The views and opinions expressed in this article are those of the authors, and do not necessarily represent the views of equities.com. Readers should not consider statements made by the author as formal recommendations and should consult their financial advisor before making any investment decisions. To read our full disclosure, please go to: http://www.equities.com/disclaimer.
Trending Articles
Another Crypto Winter Wipes Out Billions in Market Value
Inflation + Recession = Recipe for Volatility
Market Movers
Sponsored Financial Content