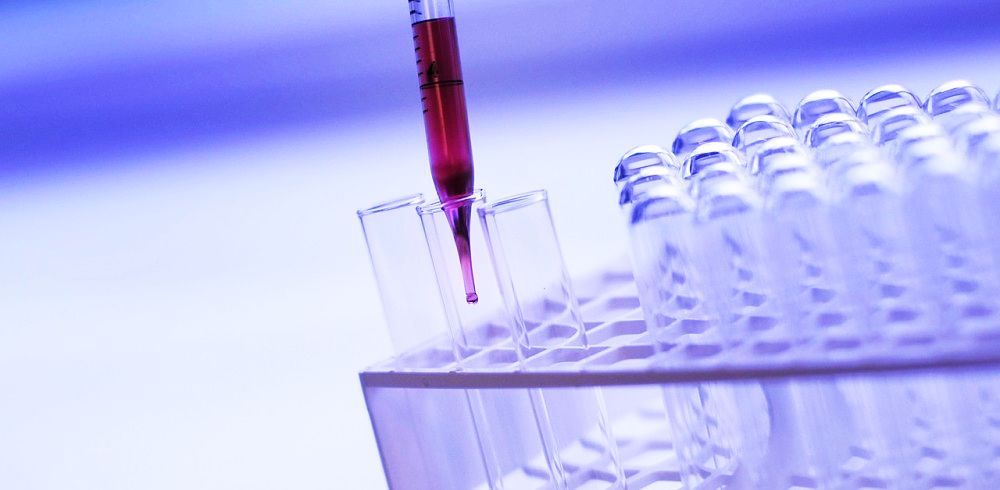 Medical technology company Pressure BioSciences (PBIOD) continues to show it's finally turned the corner. After years of fighting an uphill battle in which the company had to overcome major hurdles, and did, it appears that Pressure BioSciences now has the wind at its back, and it's ready to run. In the past year, the company has capitalized on the growing validation of its pressure cycling technology (PCT) platform within the medical and scientific communities. That in turn, has translated to expanding validation in the financial community.
Most recently, Zacks Small-Cap Research issued a new company report on Pressure BioSciences and was very high on the company's growth prospects.
"With the significantly expanded sales and marketing capabilities, as well as the newly established multi-national co-marketing partner SCIEX, we continue to believe revenue will grow significantly in 2017 and beyond," Zacks analyst Grant Zang, CFA wrote. "In terms of valuation, we think PBIO shares are undervalued based on the Company's fundamentals. When we look at the Company and the industry in which it operates in detail, we realize that PBIO is a company with huge opportunity and one that can grow its revenue and earnings at a tremendous rate in the next few years. With a rapidly growing market worldwide, combined with its unique technology and broad range of product offerings, the Company is well positioned to boost its top line and bottom line in the coming years. According to our long term financial model, the company's products and services revenue will grow at a compound annual growth rate (CAGR) of 83% in the next four fiscal years from 2017 to 2020."
Zacks rated Pressure BioSciences with a $2.00 per share fair valuation price target, which represents significant upside potential based on the $0.22 per share the company was trading at recently. The target is even higher than SeeThruEquity's price target for Pressure BioSciences, which currently stands at $1.75 based on its most recent update.
"PBIO reported 1Q17 results that were largely within our expectations," the SeeThruEquity report stated. "The company has announced that it is pursuing an uplisting to the Nasdaq, with a goal of completing the process by the end of 2Q17. We expect this move will require a transaction that will bring in much needed capital, but also affect shares outstanding, in order to meet minimum share price and shareholder's equity thresholds for a national listing."
Among the company's Q1 highlights was an 8% increase in revenue to $551,357, as well as continued growth in the all-important products and services area, which rose by 16% in 1Q17. Instrument sales was a particular area of strength for Pressure BioSciences. The company also narrowed losses to 18 cents per share versus 26 cents a share a year ago.
Validation of Pressure BioSciences' PCT
Biological samples are highly heterogeneous and complex. Virtually all analysis requires some form of sample preparation, and the process plays a paramount role in scientific discovery and unlocking the capabilities of new treatments.
Pressure cycling technology (PCT) is a method using alternating cycles of hydrostatic pressure between ambient and ultrahigh levels (approximately 45,000 psi) to release target molecules, and represents the future of this crucial early stage in bioanalytical research. Pressure BioSciences, a pioneer of the technology, is continuing to develop groundbreaking products and garnering accolades for doing so.
But according to Richard T. Schumacher, President and CEO of Pressure BioSciences, it wasn't always this way. At least not before the company's technology was highlighted by Dr. Ruedi Aebersold and his colleagues in 2015.
---
---
"Professor Aebersold is generally considered one of the top protein chemists in the world," Schumacher told Equities.com in April. "In their Nature publication, Professor Aebersold and colleagues highlighted the advantages of the PCT system for sample preparation. From that point, our lives changed. Doors were opened to multiple companies, especially companies that sold mass spectrometers, the instrument that has become the "Gold Standard" for understanding the composition of a protein. These discussions led to our co-marketing deal with SCIEX, one of the top market leaders for mass spectrometry in the world, and a subsidiary of the $60 billion Danaher Corporation (DHR)."
Dr. Aebersold and other members of the academic community played a critical role in the sea change that brought Pressure BioSciences' PCT technology into the clinical laboratory mainstream. In early 2015, Dr. Aebersold along with Dr. Tiannan Guo and other colleagues, published an article in the March 2015 issue of the highly-regarded journal Nature Medicine that touted Pressure BioSciences' new cutting-edge method and what it could mean for research scientists across the globe.
Pressure BioSciences' unique platform now enjoys the affirmation from key opinion leaders in the life sciences industry. With an expanding sales force and a comprehensive business model firmly in place, the company is looking ahead to a market that could see an increased uptick in funding and continued interest as more and more laboratories worldwide learn about its breakthrough PCT system.
Continued Recognition in the Field
The company recently announced that Dr. Aebersold was awarded the prestigious Karger Medal from the Barnett Institute of Chemical & Biological Analysis at Northeastern University in Boston. The Medal is awarded biennially to honor Dr. Barry Karger, the founding director of the Barnett Institute. The award recognizes an individual who has significantly contributed to the development of new bioanalytical methods.
Upon receiving the award, Dr. Aebersold highlighted in his speech the magnitude of sample preparation and how Pressure BioSciences' PCT technology is fundamental in his work.
"Not only do we need to consider the method of analyzing the proteome," Dr. Aebersold said. "We must also recognize that the method of sample preparation used for extraction and digestion of proteins is equally important to achieve a high degree of reproducibility of research results."
"We are delighted that Dr. Aebersold has again been recognized for his groundbreaking research in proteomics," commented Dr. Nate Lawrence, Vice President of Marketing and Sales at PBI. "We are honored to be both his colleague and collaborator in the development of instrumentation and methods essential in the preparation of samples for the discovery of protein biomarkers and other important applications. We look forward to working with Professor Aebersold and his team for years to come."
Furthermore, Pressure BioSciences' Barocycler 2320EXT was recently featured in multiple presentations at the annual conference of the American Society for Mass Spectrometry ("ASMS") in Indianapolis.
"The ASMS Conference is one of the largest annual meetings of mass spectrometry professionals worldwide," Schumacher stated. "At the 2016 ASMS Conference, we unveiled the newest addition to our PCT-based instrument line, the Barocycler 2320EXT. Designed with a number of new and enhanced features and benefits to enable scientists better access to biomolecules (e.g., proteins, lipids, nucleic acids) in samples being studied, we believe the 2320EXT offers the potential to result in new biological insights and discoveries, and rapid growth for PBI."
The stamp of approval from Dr. Aebersold and other key opinion leaders of the scientific research community turned the tide for Pressure BioSciences. For years, the company had struggled to reach its inflection point, but since that moment they have been building on this momentum and it's showing through on the company's top and bottom lines. With a Nasdaq listing, a clean balance sheet, funds in the bank, a new award-winning instrument, a large and growing billion dollar market, and its first real sales team all happening at this time, it seems apparent that PBIO is poised for significant growth and success.
---
Disclosure: In the interest of full disclosure, we call the reader's attention to the fact that Equities.com, Inc. is compensated by the companies profiled in the Spotlight Companies section. The purpose of these profiles is to provide awareness of these companies to investors in the micro, small-cap and growth equity community and should not in any way be considered as a recommendation to buy, sell or hold these securities. Equities.com is not a registered broker dealer, investment advisor, financial analyst, investment banker or other investment professional. We are a publisher of original and third party news and information. All profiles are based on information that is available to the public. The information contained herein should not be considered to be complete and is not guaranteed by Equities.com to be free from misstatement or errors. The views expressed are our own and not intended to be the basis for any investment decision. Readers are reminded to do their own due diligence when researching any companies mentioned on this website. Always bear in mind that investing in early-stage companies is risky and you are encouraged to only invest an amount that you can afford to lose completely without any change in your lifestyle. Equities has been compensated with cash, common shares and/or warrants for market awareness services provided.

DISCLOSURE: The views and opinions expressed in this article are those of the authors, and do not represent the views of equities.com. Readers should not consider statements made by the author as formal recommendations and should consult their financial advisor before making any investment decisions. To read our full disclosure, please go to: http://www.equities.com/disclaimer