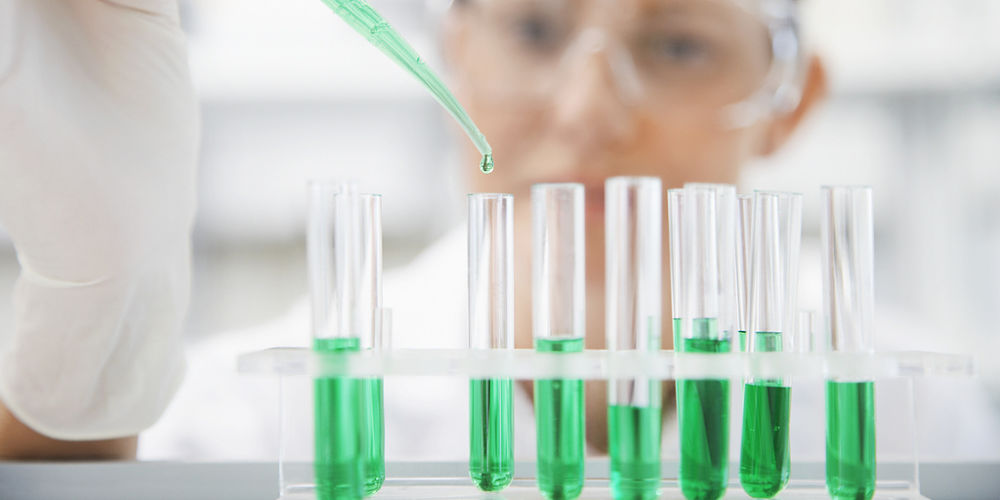 Using pressure at all levels for multiple applications isn't something new, but using pressure cycling technology (PCT) to the degree and with the precision that Pressure BioSciences, Inc. (PBIO) does, is. The company holds 15 patents on its technology and has sold about 300 of its PCT systems and products to some of the most recognizable companies and organizations in the world, including, the FBI, FDA, CDC. Novartis (NVS), Roche & Co. (RHHBY), Amgen (AMGN), Harvard Medical School and more.
Yet, this little $3.5 million market cap company goes underappreciated and largely unrecognized in investment circles. The company is stronger than ever heading into 2018, launching the latest version of its PCT system (called the Barocycler 2320EXTREME, or 2320EXT for short), making a significant acquisition and upgrading its software to unprecedented levels. All the while, Pressure Bio launched a true sales team for the first time and has a co-marketing agreement with global analytical instrument company SCIEX, as it looks to firmly plant its flag as a top player in the pressure tech business.
The company has a running start, generating record revenue in the first half of 2017 at $1.1 million with essentially relying on word of mouth and inbound sales. While there are countless applications for PCT, PBIO (pronounced "P-Bio" to shorten the moniker) is initially focused on the biopharma industry that envelopes some half a million scientists and 80,000 biological labs worldwide in what Markets and Research estimated at a $160.44 billion industry in 2014.
That said, there's a lot of room for PBIO to capture market share.
The primary application for PCT today is biopharma sample preparation. Traditionally, cells are basically smashed open to see what's inside, which is damaging to the viruses, proteins, bacteria, enzymes, etc. that the scientists are trying to study to develop next-generation therapies. To develop these new treatments, a new way to crack open the molecules more precisely, efficiently and reproducibly is necessary, which is exactly what PCT does and why it is valuable to the industry and aforementioned outfits.
Bridging a Big Gap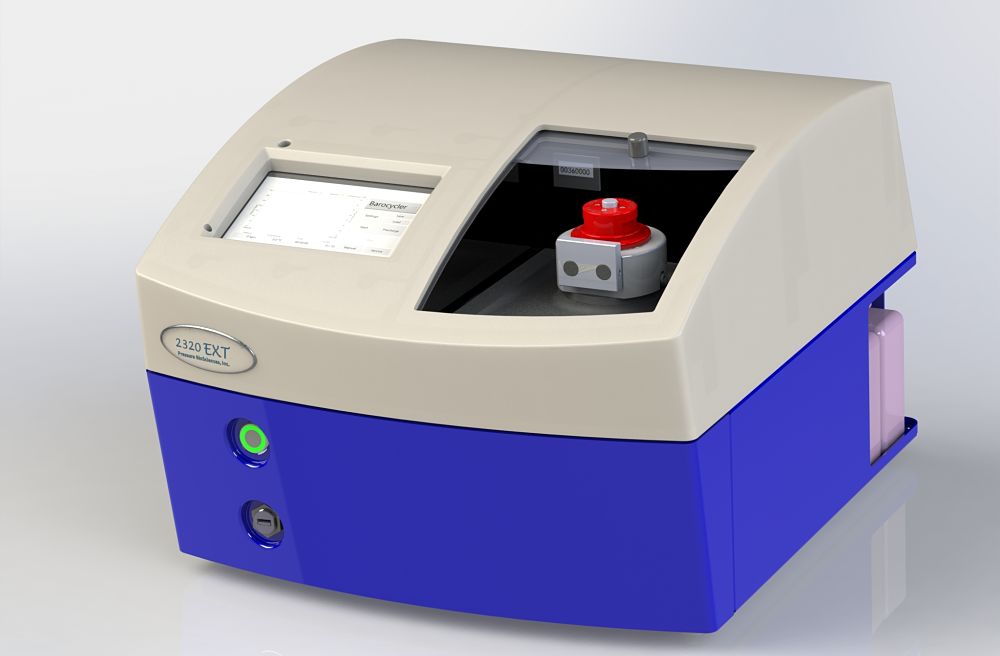 In the drug-development business, there may not be a more important acronym that "GMP," which stands for "Good Manufacturing Practice." GMP is a comprehensive, global standard designed to ensure that products are produced consistently and controlled according to all quality standards for the purpose of minimizing risk in any pharmaceutical work.
In collaboration with – in the words of Dr. Nathan Lawrence, VP of Sales & Marketing at PBIO at a company call recently – an unnamed "extremely large, international pharmaceutical company," PBIO has added GMP-compliant software to the Barocycler 2320EXTREME. This is a major milestone for PBIO that, once again, has slipped under investor's radar.
According to Wikipedia, the 10 biggest biopharma companies in the world by revenue are Johnson & Johnson (JNJ), Roche, Pfizer (PFE), Novartis, Sanofi (SNY), Bayer (BAYRY), Merck (MRK), GlaxoSmithKline (GSK), AbbVie (ABBV) and Gilead (GILD). Point here is that no matter what company it is, PBIO has a formidable collaborator providing guidance as to what the industry needs and doesn't have available.
Much more than a slight value-add, the GMP addition means that biopharmas everywhere can now use the 2320EXT system for their GMP-regulated portions of their quality control and manufacturing to provide regulators all requisite documentation.
Considering the GMP encompasses every aspect of the manufacturing process from the premise to the final product, PBIO had a significant shortcoming in their product. The anonymous pharma was already using the Barocycler 2320EXTREME and recognized that integrated GMP software would be "extremely powerful in their quality control and manufacturing," according to Dr. Lawrence. It took a year of work for the GMP project to be completed.
To their credit, the 2320EXT is now the only GMP-compliant, computer-controlled, PCT sample prep system of its kind and one of only a few GMP-compliant, computer-controlled sample prep systems available to the life sciences industry in the world. Where the others fall short, though, is lacking the precision of PCT, giving PBIO a competitive edge as it begins commercialization.
Noting the global opportunity, Dr. Lawrence's view on increasing sales was reiterated by PBIO chief executive Rick Schumacher, who believes the GMP feature will "help us add to our revenue is 2018 and beyond."
Barofold Acquisition

PBIO complemented its organic growth with the recent acquisition of privately-held BaroFold, Inc., which included, amongst other things, all patents, equipment, and intellectual property relating to BaroFold's PreEMT™ high-pressure protein refolding technology. Currently, the technology is protected by eight issued and several pending patents surrounding protein folding, unfolding, and disaggregation.
Amongst other things, BaroFold's technology is differentiated from traditional protein refolding methods by not requiring complete denaturation prior to refolding, a quality that caught the attention of major drug researchers like Lonza and Boehringer Ingelheim for use at their facilities.
The rapid adoption to use proteins in the biopharmaceutical industry due to greater specificity and a better safety profile than traditional small molecule drugs is leading to accelerating demand for protein-folding/unfolding technologies. These technologies are valuable in the manufacturing process to eliminate and correct errors in bioreactors and aggregation during storage, occurrences that can affect the pharmacokinetic profile of a therapeutic and lead to side effects in patients.
The FDA mandates complete removal of misfolded and aggregated protein material from biopharmaceuticals, so the ability to prevent aggregation and unfold proteins has considerable value. Manufacturing is one context. When taking the view that neurodegenerative diseases like Alzheimer's are characterized by aggregated proteins, the therapeutic window for R&D begins to open.
To that end, the PreEMT technology is tested and proven, utilized by BaroFold for GMP production of clinical material from Phase 1 through Phase 3 clinical trials.
The IP is a new sales channel that dovetails perfectly with existing PBIO technology. Dr. Alexander Lazarev, VP of R&D at Pressure BioSciences, says that they routinely have been asked if PBIO technology can be used with regards to protein folding, unfolding and disaggregation. However, the answer has always been "no" because of fear of infringing upon BaroFold patents.
Although it controlled some of the leading IP with respect to pressure and protein folding and aggregation, BaroFold technology never garnered the mainstream use that it is capable of. Part of the problem, albeit by choice, was that BaroFold wasn't a manufacturer of instruments per se, as PBIO is. BaroFold was mostly focused on developing a recombinant human interferon beta-1b, a biosimilar to a blockbuster drug, ultimately failing to meet the primary endpoint in a pivotal trial and abandoning the program. The clinical failure by no means devalued the overarching technology, rather, it de-risked it and validated its potential.
Pressure Bio intends to maintain BaroFold's contract services offerings, which should be immediately accretive. With only a minimal effort dedicated towards sales, BaroFold was generating about $600,000 per year in revenue. PBIO also has more scale now as it can offer its existing research equipment to the academic and biopharmaceutical markets for studying protein folding and aggregation disorders and for practicing methods to bring proteins to their native state.
There is a reason that Dr. Seefeldt and Kyle Lefkoff, the former Chairman of BaroFold, Founder and Partner at Boulder Ventures and Chairman at Array Biopharma (ARRY), agreed to have BaroFold acquired primarily for PBIO stock. A seasoned and successful life science investor, Lefkoff said he hopes the shares of PBIO received through the buyout "turns into the best investment [he's] ever made," calling it a "fine young company with bright prospects."
"We did it because we see a ton of upside. If we didn't, we'd have taken cash," said Lefkoff.
The New and Improved PBIO

Pressure Biosciences wasn't exactly thin on fundamentals to begin with and was looking at 2017 as a real inflection point with the organic developments, namely the launch of the Barocycler 2320EXTREME, GMP feature and new five-man sales team. Creating arguably one of the most robust IP estates covering leading-edge pressure technologies – and this goes without mentioning two new patents for PBIO's "ultrasheer" technology directed at the multi-billion-dollar food and drink industry – along with an immediate revenue stream, opportunity to expand the PBIO product bag and more through the acquisition of BaroFold, was the icing on the cake for a solid way to end 2017. Look for big things from Pressure BioSciences in the new year.
---
In the interest of full disclosure, we call the reader's attention to the fact that Equities.com, Inc. is compensated by the companies profiled in the Spotlight Companies section. The purpose of these profiles is to provide awareness of these companies to investors in the micro, small-cap and growth equity community and should not in any way be considered as a recommendation to buy, sell or hold these securities. Equities.com is not a registered broker dealer, investment advisor, financial analyst, investment banker or other investment professional. We are a publisher of original and third party news and information. All profiles are based on information that is available to the public. The information contained herein should not be considered to be complete and is not guaranteed by Equities.com to be free from misstatement or errors. The views expressed are our own and not intended to be the basis for any investment decision. Readers are reminded to do their own due diligence when researching any companies mentioned on this website. Always bear in mind that investing in early-stage companies is risky and you are encouraged to only invest an amount that you can afford to lose completely without any change in your lifestyle. Equities has been compensated with cash, common shares and/or warrants for market awareness services provided.