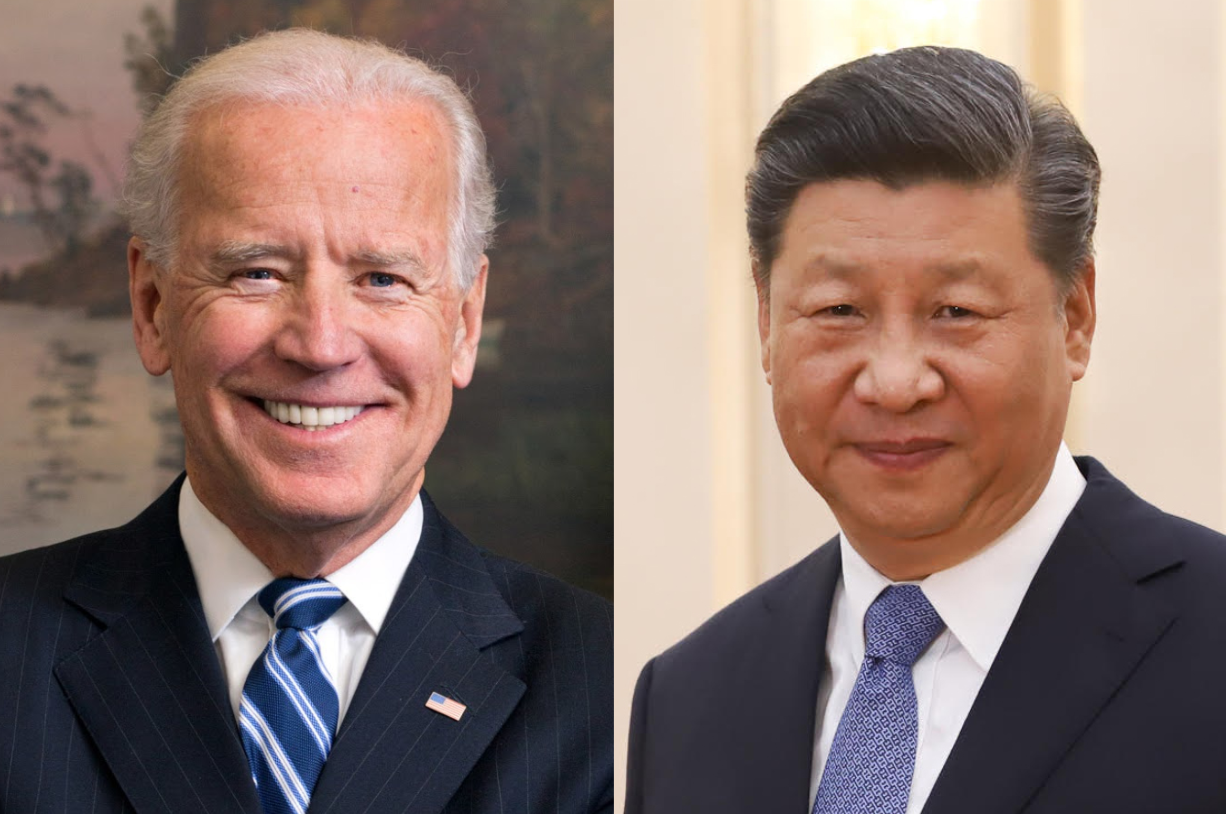 Image: President Joe Biden, President Xi Jinping
President Joe Biden spoke to his Chinese counterpart Xi Jinping Wednesday evening, his first contact with the leader of the world's second-biggest economy since taking office in January.
During the two-hour phone call, Biden "underscored his fundamental concerns about Beijing's coercive and unfair economic practices, crackdown in Hong Kong, human rights abuses in Xinjiang and increasingly assertive actions in the region, including toward Taiwan," according to summary of the call released by the White House.
Biden also told Xi he was willing to work with China on areas of mutual interest, like addressing the COVID-19 pandemic, climate change and nuclear proliferation.
In response, Xi reportedly cautioned Biden that the two countries need to cooperate. If not, he warned, confrontation between China and the U.S. "would certainly be a disaster for both countries and the world," The New York Times reported.
Xi also gave no sign of giving ground on Xinjiang, Hong Kong or Taiwan and warned Biden to tread carefully on what he described as "China's domestic affair" and said the U.S. "should respect China's core interests" in "matters concerning Chinese sovereignty and territorial integrity," the Times reported.
Wednesday's call follows ongoing efforts by the new presidential administration to address human rights abuses and mend trade relations with China. It was also the first contact between Chinese and U.S. leaders since Xi spoke with former president Donald Trump in March 2020, Reuters reported.
During Trump's one term in office, relations between Beijing and Washington soured, hurt by the ongoing trade war and Trump's efforts to ban Chinese technology companies from doing business in the U.S. Trump also blamed China singularly for starting the COVID-19 pandemic, while he deflected any blame for the escalating crisis and mounting deaths at home.
Biden has said his administration will be taking a different approach than his predecessor did, as he plans to work more closely with U.S. allies to mount a collective pushback against China, which he has described as America's "most serious competitor."
On Thursday, Biden warned lawmakers that China is outpacing the U.S. on infrastructure investments and that the U.S. needs "to step up."
"They're investing a lot of money, they're investing billions of dollars and dealing with a whole range of issues that relate to transportation, the environment and a whole range of other things," Biden told a group of senators during a meeting. "They're going to, you know, if we don't get moving, they're going to eat our lunch."
_____
Source: Equities News