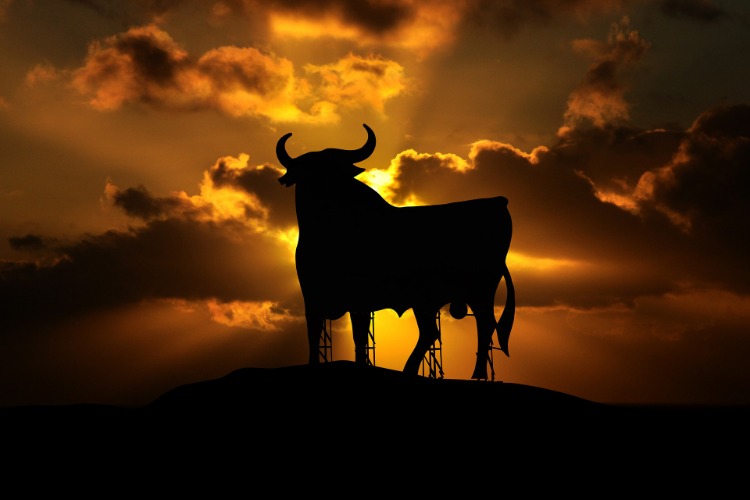 Week in Review
The second week of June played out as a high-level consolidation with the Emini S&P 500 (ES) moving in a tight horizontal flag ranging between 2911.50 and 2867.25. This meant that the bulls were very strong as price was unable to retrace even 23% of the first week of June's range. This is quite important because now the bears are considered dead and are now stuck in hoping and praying mode. This could be a recipe for another squeeze on a FOMC week.
The main takeaway from the second week of June was that the ceiling we discussed in last week's article held at the 2911.50 high, which was the 78.6% retracement of the entire drop. In addition, it has been 5 consolidation days in a row, so traders need to be prepared for range expansion any time soon when the price action confirms it's immediately ready by breaking above 2911.5 or below 2867.25. Overall, it was pretty textbook to trade given our levels as demonstrated in the ES trading room, and traders ought to be prepared for wilder times this week and into month end.
What's next?
Friday closed at 2891.75 in the ES September contract as a daily doji and the weekly closed as a doji too. Price action took a break after the +150points, or +5%, from first week of June. We continue to treat the overall 2911.5-2867.25 range as a high-level consolidation where this tight flag's outcome is bullish-favored based on the ongoing trend of June. For reference, the monthly candle is now threatening to retrace all the losses of May and into the 2961.25 all-time high as supports keep holding.
Current parameters/bias:
Treat as high level consolidation/high and tight flag pattern when above overall 2867 support
Eventual breakout above 2911 is favored to open up the expansion
Ongoing trending supports are 2880 and 2890 from Friday
Accelerated daily 8EMA trend for now, see how it develops
Price action thus far could not even retrace 23% of first week of June's range
Signifying the bulls are uber strong as they failed their immediate downside resolution so far
Trying not to get baited by bears for now until at least the trending supports get taken out and sustained given what has transpired
Bears confirm they are back in business if they break week's low of 2867 because of trapped inventories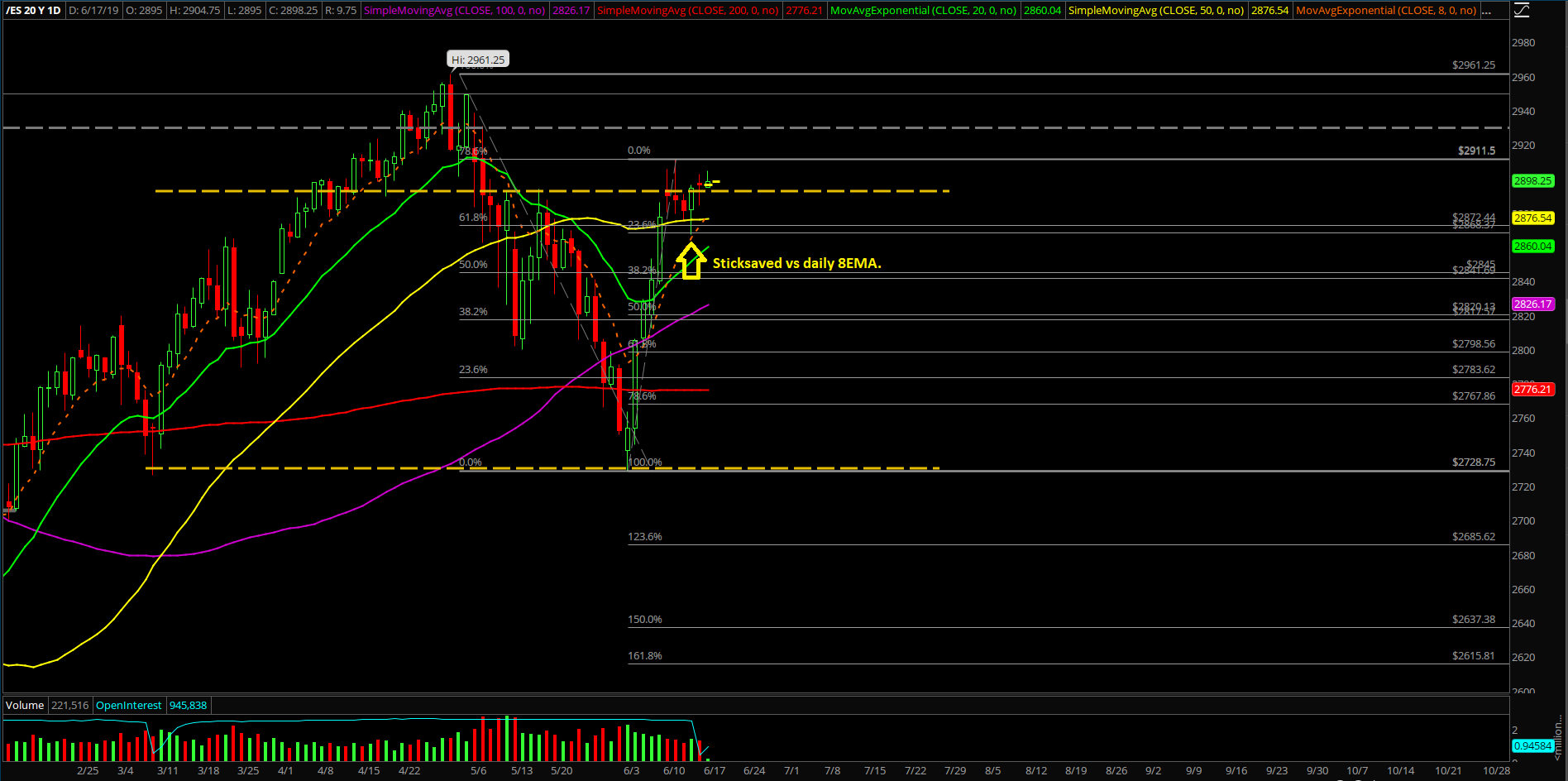 ES JUNE16REVIEW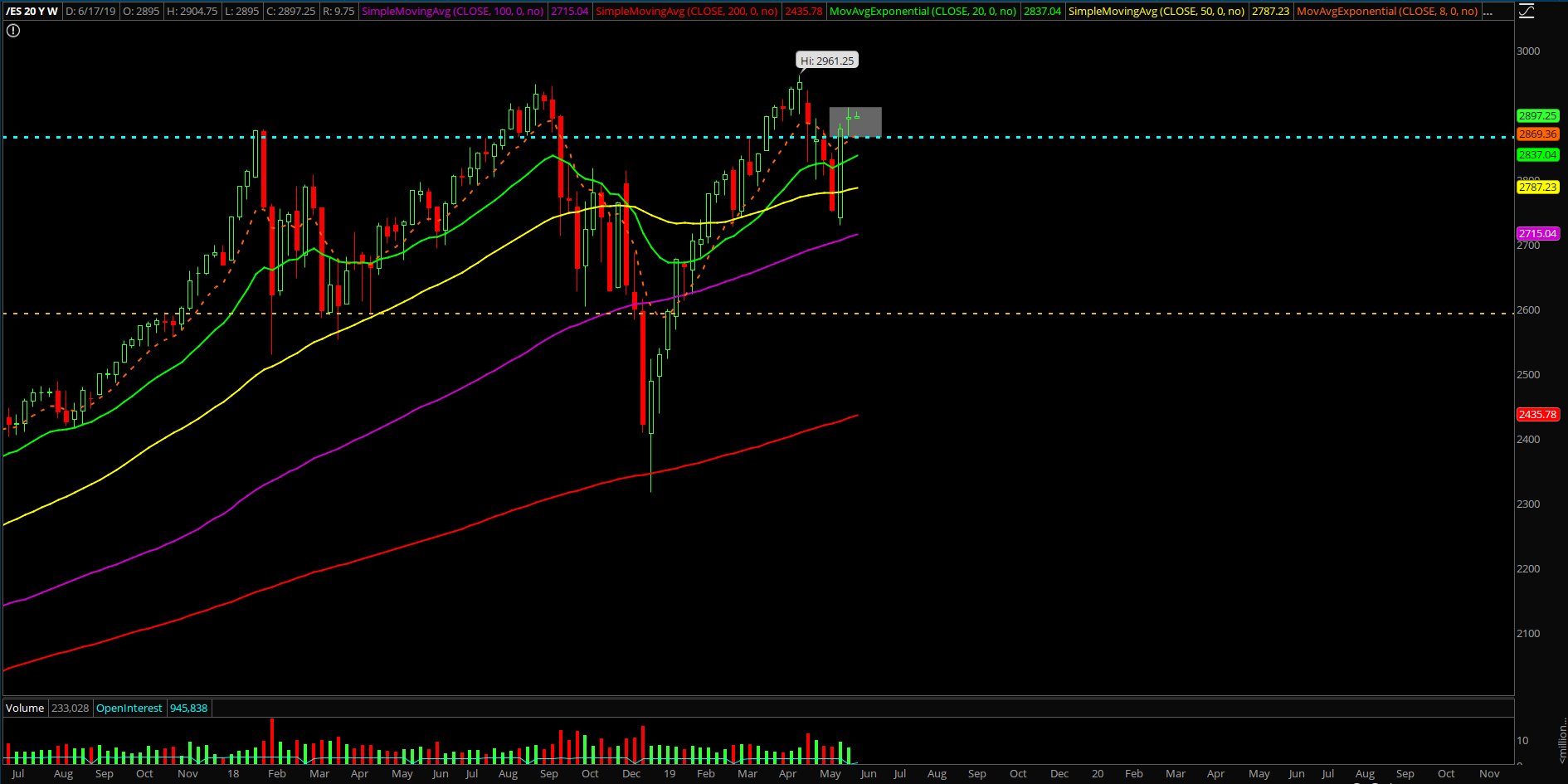 ES JUNE16REVIEW2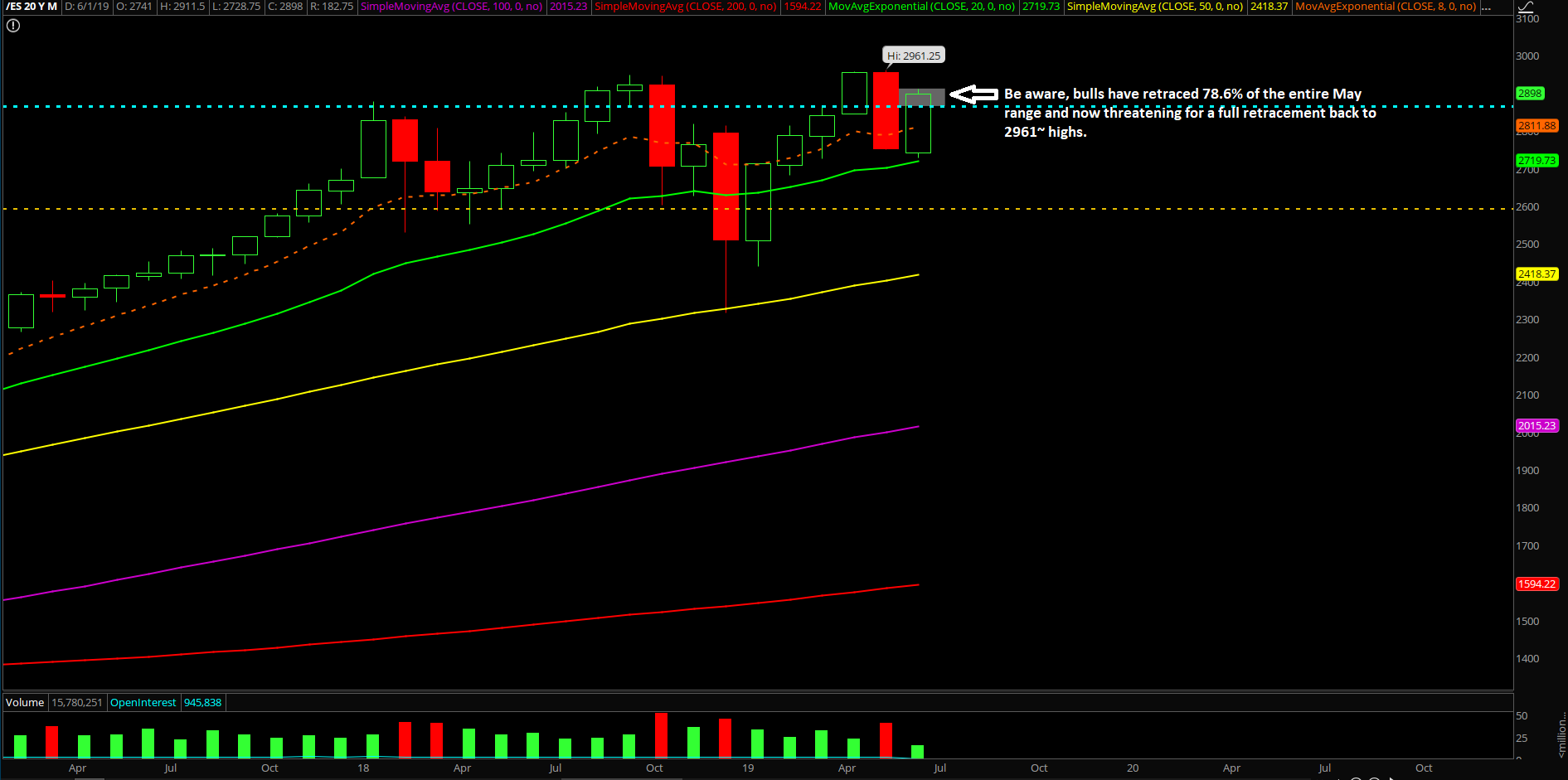 ES JUNE16REVIEW3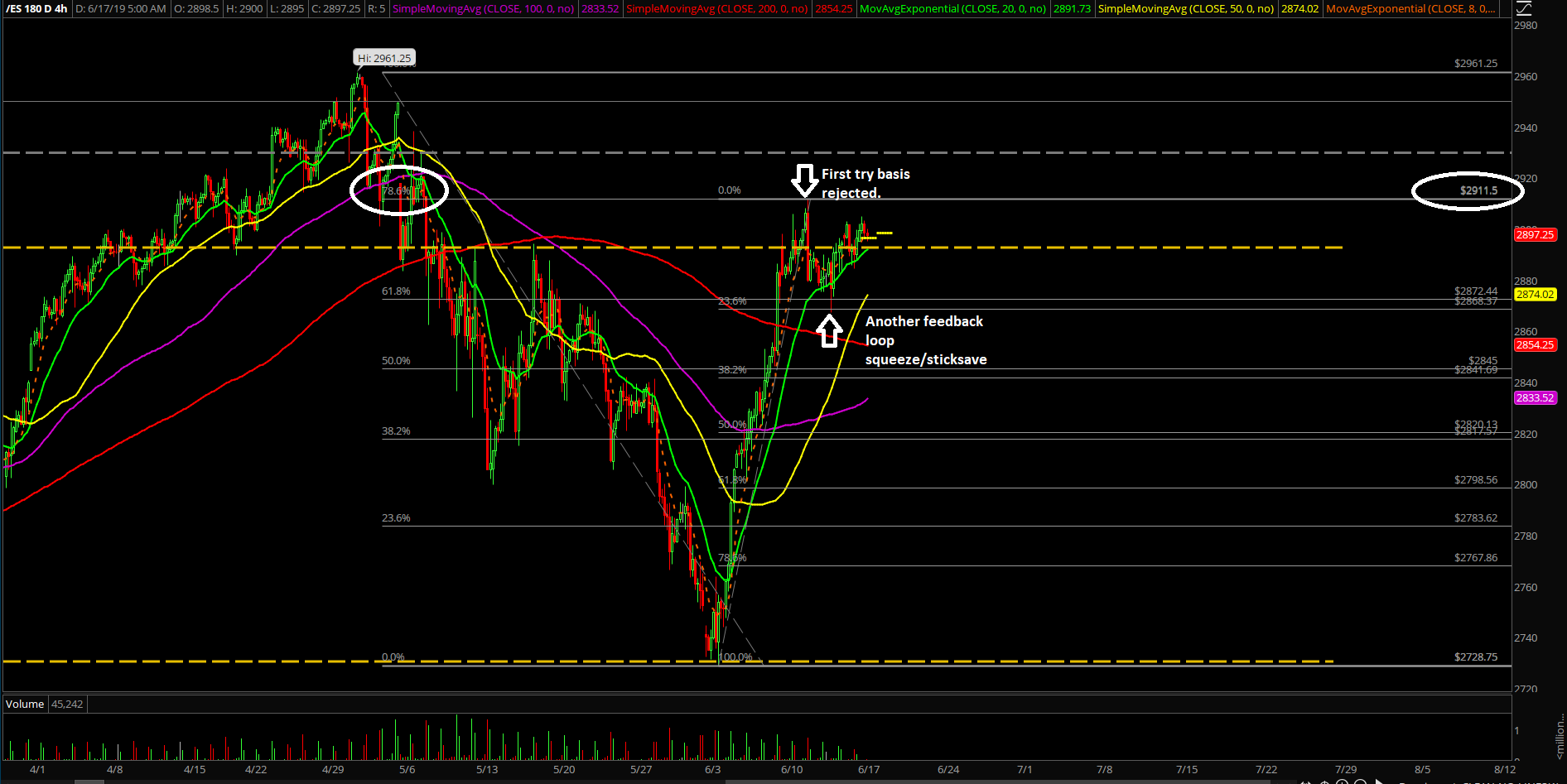 ES JUNE16REVIEW4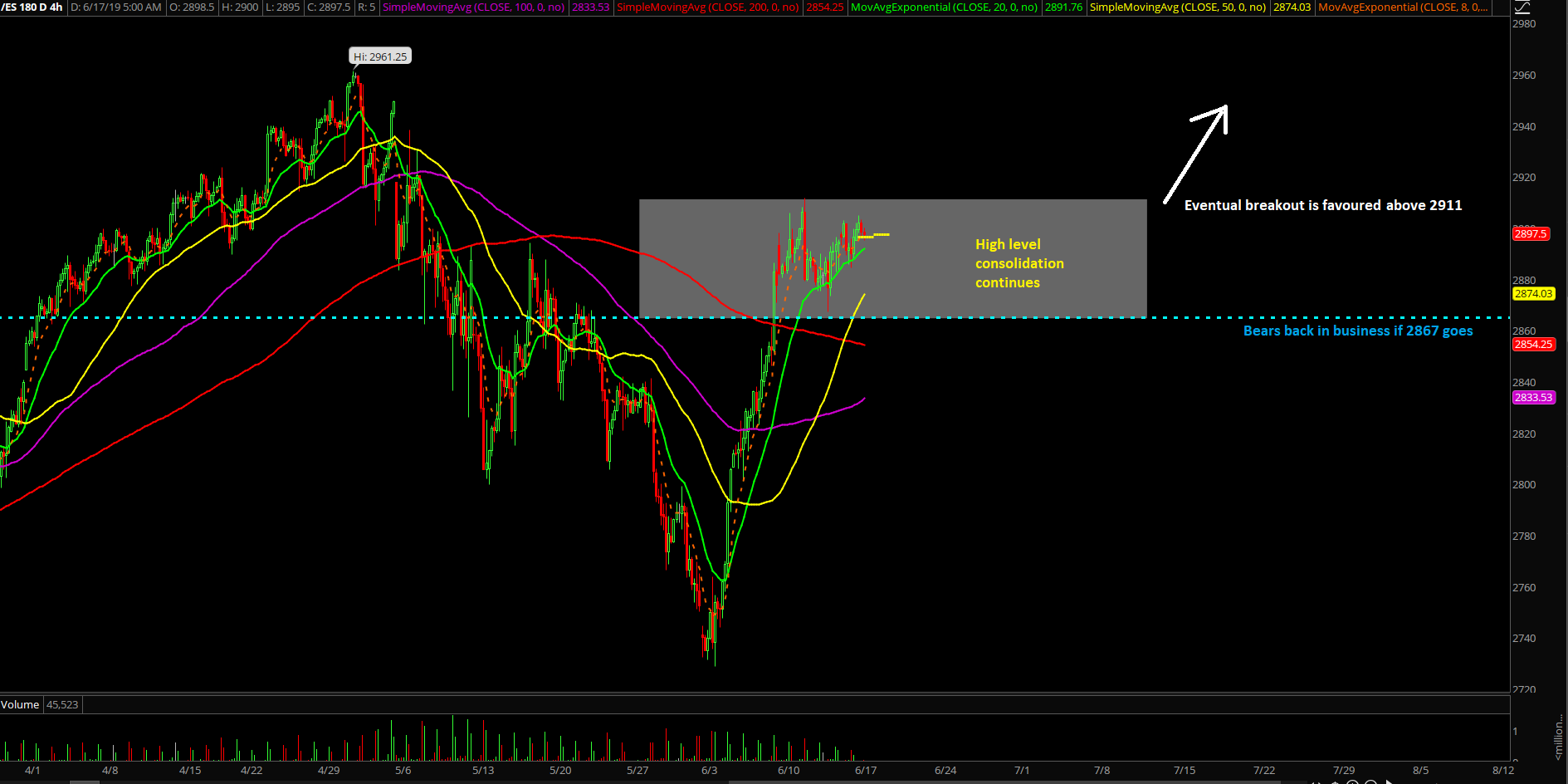 ES JUNE16REVIEW5
Ricky Wen is an analyst at ElliottWaveTrader.net, where he hosts the ES Trade Alerts premium subscription service.