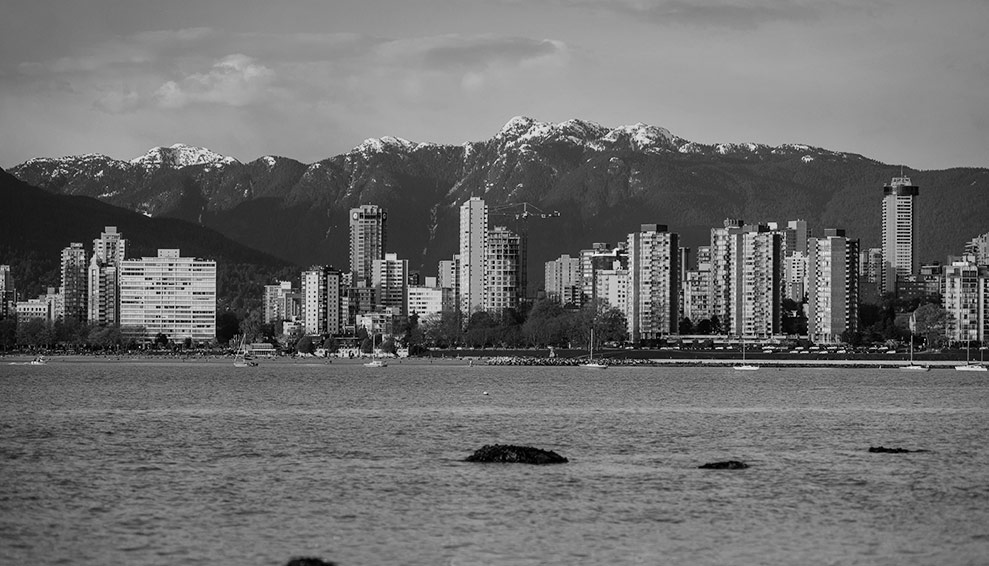 I've been with the New York Institute of Technology (Vancouver Campus) as an Adjunct Professor since January 2018. Besides teaching in the School of Management, I have supervised eight successful student practicums (internships). It's very exciting for me because these grad students are bright, knowledgeable and are eager to gain Canadian work experience.
The educational scene is very unique in Vancouver. The trend in years past has been Chinese students seeking education in Canada while getting the opportunity of a possible Permanent Residency after the completion of their MBAs. Recently, that demographic has changed to well-educated university graduates from India.
Of course, it has a lot to do with NYIT's marketing to an Indian demographic but nonetheless, Canada and startups are reaping the benefits. I teach Integrated Marketing & Communication and Consumer Behavior at the Graduate School. NYIT has grown to the point that we now have two campuses in Vancouver.
My predominantly Indian students are obviously from an upper middle class, or better, environment in India. They already come with advanced degrees mainly in Accounting, Engineering and Business, but they seek the promise of a 'different' life in Canada or the USA. Entry to both countries requires a Canadian education so, with post grad diplomas in hand; they come to Canada to get one more credential for their resume.
I am fascinated by my interaction with the students. They are the most kind and considerate people I have ever met. They are respectful to everyone they encounter and their sense of propriety comes from a family upbringing that respects educators next to their parents.
As I started this article I mentioned the aspect of my job that I enjoy immensely, placing my students in practicums that will give them Canadian work experience and perhaps give them more input as to their future plans.
One graduate (May 26), asked me how one finds their place in business. Phew – a monumental question that brought a look of 'where to start' from me. I told her to work on her practicum that she is completing, find a small company to gain experience with, perhaps a startup, and take life slow and deliberate. After all, early twenties is a time to look around and find opportunities.
The truth of the matter is that she is doing her practicum in my company under the supervision of one of my partners and may end up with a good position after her practicum with us.
I'd been tasked with finding places for three students this semester. The summer semester being short, it seemed like a daunting task to find willing employers to take some students. I called a few CEOs I know and have placed not three but twenty super qualified, enthusiastic and willing 'quasi' employees for a few Vancouver startups. I've taken nine of them myself!
With our recent joint venture expansion, Bizzo Integrated Marketing Corp is new (we are still building our website) but growth conscious. Our head office is in Vancouver and we have offices in Amsterdam and Kuala Lumpur, Malaysia. Our team of fifteen has now almost doubled, at least for the next three months, and we are excited.
We're excited because of the quality of the students. We created teams with a manager chosen from among them and they have serious assignments. We brought business to the expansion so there is enough work for them plus a few more, and the office is abuzz! There's that feeling in the air that entrepreneurs sense when they formulate a winning startup and all the employees are new. The sense of camaraderie and purpose that guides everyone to do an exceptional job is palpable.
Just to be clear, these students are not coffee fetchers or window dressing – they are professionals with experience, albeit in a different country, who are providing real work product for our clients. From data mining to search engine optimization they spend only 7 hours a week in our offices but their work is essential to our startup.
Their resumes show experience in Fortune 500 companies with an Indian address, and their skills exceed any I've seen. I'm thankful that one of our partners, Sara Elynuik, is a millennial herself and an MBA grad. She sees the same glint in their eyes she had when she came to Canada to get an education as an immigrant from Iran. She's been there and done that! I knew we lucked out when we partnered with her but I didn't realize her dedication and natural leadership abilities until I saw her working with nine students – wow!
The exciting part of providing opportunities to these students is that I can give them serious work cred in Canada and I will have the stories to tell other startups when I ask them to take students on a practicum next semester. I already have companies, large and small, lining up for students in marketing, finance and supply chain management.
Besides the community work we intend to do as part of our B-Corp attitude we are creating a portion of our website to highlight our practicum contributors so other companies can see how we utilize their talent.
I love my Millennials, they give me hope!
Gary is CEO of Bizzo Management Group Inc.and Bizzo Integrated Marketing Corp. in Vancouver. He has mentored over 1000 business leaders, investors and entrepreneurs. London-based Richtopia placed Bizzo on the Top 100 Global Influencers in the World for 2018. He is an Adjunct Professor of Integrated Marketing at the New York Institute of Technology, MBA School of Management (Vancouver Campus).