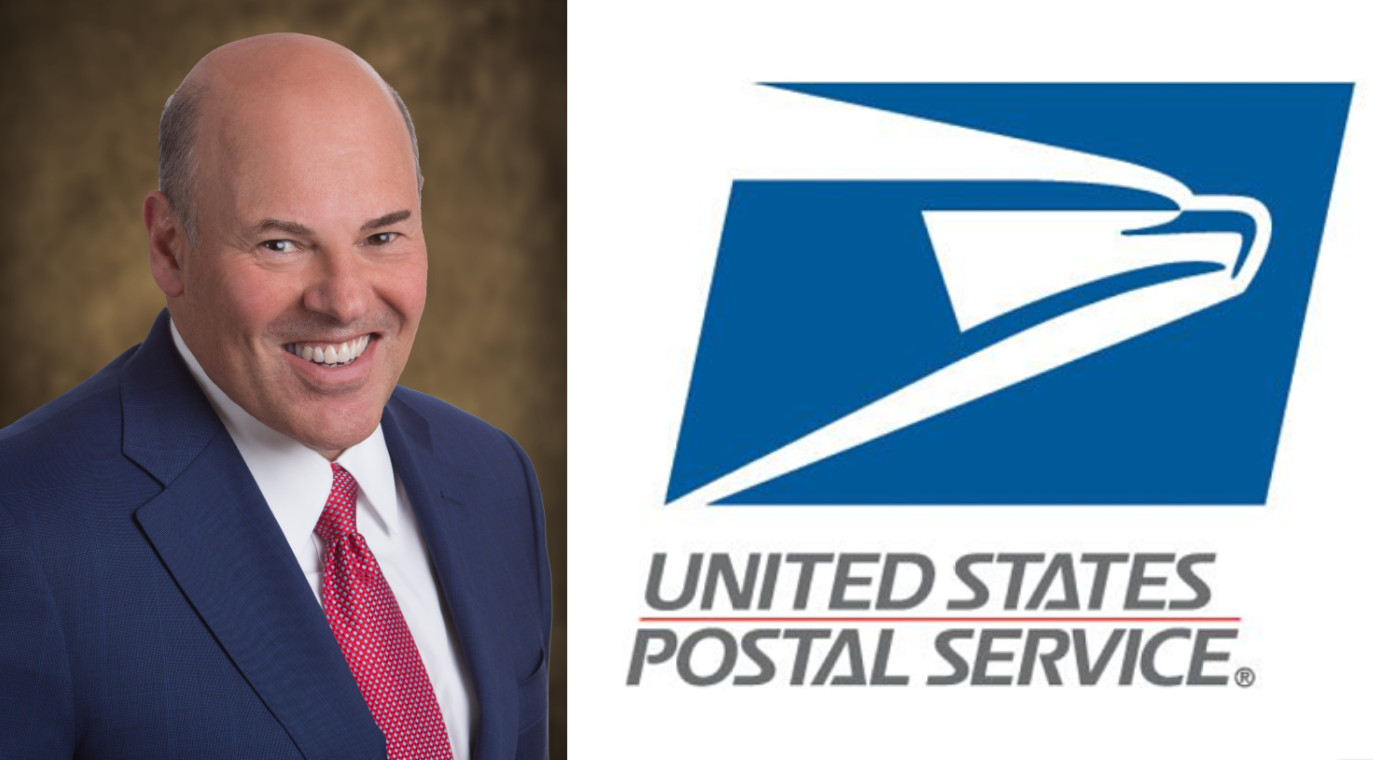 Image: Postmaster General Louis DeJoy. Source: David Siqueiros, CC BY-SA 4.0
Longer delivery windows for first-class mail, postage rate increases and cuts to post office hours are among the changes Postmaster general Louis DeJoy announced as part of a 10-year plan for the United States Postal Service (USPS).
Released Tuesday, the 58-page plan, titled "Delivering for America," seeks to improve overall mail service, modernize the agency and make it more competitive in order to ensure its long-term survival.
In a press release, DeJoy said, "The need for the US Postal Service to transform to meet the needs of our customers is long overdue. Our plan calls for growth and investments, as well as targeted cost reductions and other strategies that will enable us to operate in a precise and efficient manner to meet future challenges, as we put the Postal Service on a path for financial sustainability and service excellence."
One of the most notable changes in the plan involves extending the current first-class letter delivery window of one-to-three days to one-to-five days. The postal service said that under the plan, it expects to deliver about 70% of first-class mail within three days and that the longer timeframe would only apply to letters being sent to the farthest reaches of its network.
The proposal also calls for the consolidation of postal offices that receive "low traffic" into full-service retail postal offices, although the USPS did not say which locations might face closure.
Investments include a new fleet of delivery vehicles, training, facility upgrades, new mobile devices for carriers and new employee uniforms.
Faced with an expected $160 billion in losses over the next decade, DeJoy stressed the need Tuesday for cost cutting and modernizing the agency's operations as its workload increasingly shifts from handling letters to hauling packages.
"It is our path to financial sustainability and service excellence," said DeJoy, adding that he believes the agency can be completely financially sufficient, but there is "growing concern" about its sustainability.
According to DeJoy, the USPS lost $9.2 billion in 2020 and its liabilities are exceeding its assets by about $162 billion. If action is not taken to address the agency's issues, it will need a government bailout, he said.
If the new plan is enacted, however, the agency could break even in 2023 and report a "modest profit" in subsequent years, according to USPS chief financial officer Joseph Corbett.
Mark Dimondstein, president of the American Postal Workers Union, told The Associated Press the plan includes some positive aspects but said the agency needs to prioritize on-time deliveries and other service standards.
"Any proposals that would either slow the mail, reduce access to post offices, or further pursue the failed strategy of plant consolidation will need to be addressed," he said. "The APWU will proactively engage with USPS's managers, the Postal Regulatory Commission, leaders in Congress and the public to address these issues."
Details of the plan come as the USPS remains under intense scrutiny over persistent delivery delays under DeJoy, a supporter of and donor to former President Donald Trump who was named last year to head the agency.
Democrats, including House Speaker Nancy Pelosi and Sen. Gary Peters, immediately criticized the proposal, saying it undermines the agency's mission and could harm those who receive financial documents and prescription drugs through the mail.
During congressional hearings in February with the House Oversight Committee, DeJoy sparred with Democratic lawmakers over the slow delivery rates, policy changes that delayed mail the 2020 election and the agency's 10-year plan.
Last month, President Joe Biden nominated three candidates to the USPS Board of Governors, a move that some Democrats hope will lead to DeJoy's ouster. All six of the board's current members were appointed by Trump.
_____
Source: Equities News