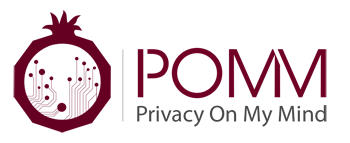 There is no denying that smartphones are ubiquitous. One of the main reasons for this is because they have made the world simpler. Think about the process of transferring money between your bank accounts ten years ago. You would have had to go into the bank, filled out a form, wait in line for the teller and then the transaction would be complete. Nowadays, this process can be done on your bank's app and can take a few minutes. This new world of greater connectivity and ease comes with a cost: loss of privacy and security.
It may be difficult to imagine, but almost everything that you do on your phone is visible and, with the right amount of skill, retrievable. It may be crude to say, but business is booming for hackers. The amount of valuable data across a network on a given day is bountiful. In addition, the data and information stored on the cloud is a wonderland for intruders. Usage of smartphones and supplementary technologies to serve digital user's daily life has grown at an exponential rate and the privacy needed to protect them has fallen behind. Even employers have fallen victim to the lag in security because many large-scale companies have fallen prey to data breaches as their employees take work home or work on-the-go endangering private communications and, occasionally, customers' financial information. As an example, look at the EBay data breach. The breach occurred due to an employee's password getting into the hands of a hacker and hackers used that password to access 145 million users. Hackers stole encrypted passwords and personal information that included addresses and birth date's. Following the breach, EBay asked customers to change their passwords and claimed that no financial data was compromised. This was in contrast to infamous Target data breach where some 40 million customers' financial information was disseminated to hackers.
So, what is the most effective way to protect your personal information from hackers? Some would say to stay off connected networks. Open systems like smartphones allow for such freedom between providers, institutions and agencies that there is just unprecedented vulnerability and entryways for malicious interceptors. However, up until recently, this has been reasonably unattainable, since there was no device that would allow for secure network connection, while keeping private information encrypted and inaccessible. This has changed now as POMM Inc. developed a smart and secure solution combining hardware and software components to achieve the utmost available security and privacy solution for smartphones. POMM device (Privacy on My Mind) is a smart and secure smartphone protective case designed to protect and encrypt what the user chooses to protect as private information. POMM connects to the user's smartphone through the phone's USB port and instantly equips the phone with multiple bio-metric detectors and physiological sensors controlled by a powerful multi-core microprocessor; This guarantees that stored data on the POMM is safe and secure..
POMM was developed over a period of three years under a substantial grant support of the European FP7 Research and Innovation Funding Program. POMM Inc. was part of an R&D consortium with other leading EU research institutes and universities, and the final product demonstrates the care and attention to detail of many unique professional minds.
---
---
The unique feature of the POMM device is its multi-layer security architecture combining bio-metric face or fingerprint authentication, physiological sensors to detect user stress and block access to POMM,encrypted storage and a set of secured applications.. As we speak, most smartphone users are storing all their large-scale data and files in the cloud. The cloud has extreme vulnerability to hackers and undetectable data breaches. Not to mention, cloud storage is only protected through one password layer, and if an intruder receives or steals the credentials, he or she has access to an entire field of data. This is the reason why many users choose not to let the cloud store their sensitive information.So, the POMM device, which slips easily over a smartphone, will store a user's sensitive data that can only be accessed by the highest-level of bio-metric authentication software. POMM is also ideal for the employee, who is always on the go, while having the need of handling proprietary company documents, since they can easily be loaded to POMM, encrypted and protected from intruding eyes and theft.
POMM can serve as a daily management platform for a person's private information through a set of dedicated, secured applications. Here are a few examples:

1. Portable Safe or Vault – POMM used to store, manage and update any type of document or archive, including a bio-metrically highly protected mobile vault centralizing user's usernames, passwords and PIN numbers.
2. Store and retrieve medical records – POMM used to store, update and manage all user personal lifelong accumulated health records, including clinical tests, hospital release documents,including large format medical imaging files.
3. Financial conduit – POMM used to protect and secure data on financial payments and transactions, as well as manage user wealth assets such as; bank accounts, brokers' investment portfolio, insurance policies, loans and real estate assets.
4. Personal ID – POMM multi-channel bio-metric sensors recognize and enable access only to the authenticated
5. End-to-End Security Solution – POMM used to serve as the key or e-token in entering and using an end-to-end proprietary security system that securely connects the user to multiple users and remote service providers.
POMM is ready to ship to users and companies that understand the daily price they pay in risking their privacy and security as a result of the extensive usage of cloud/web applications and smartphones. Already today there are over 5 billion mobile phone users worldwide and 70% of the world population is expected to have a smartphone by 2020. Moreover, 70% of companies allow employees to use smartphones for work purposes resulting in huge investments companies make to protect company data in an almost impossible battle, with cyber security budgets surpassing $200 Billion a year. The POMM solution could be the simple, affordable answer that protects you from the next massive privacy and security data breach.
For more information on how to have a stake in POMM click here
In the interest of full disclosure, we call the reader's attention to the fact that Equities.com, Inc. is compensated by the companies profiled in the Spotlight Companies section. The purpose of these profiles is to provide awareness of these companies to investors in the micro, small-cap and growth equity community and should not in any way be considered as a recommendation to buy, sell or hold these securities. Equities.com is not a registered broker dealer, investment adviser, financial analyst, investment banker or other investment professional. We are a publisher of original and third party news and information. All profiles are based on information that is available to the public. The information contained herein should not be considered to be complete and is not guaranteed by Equities.com to be free from misstatement or errors. The views expressed are our own and not intended to be the basis for any investment decision. Readers are reminded to do their own due diligence when researching any companies mentioned on this website. Always bear in mind that investing in early-stage companies is risky and you are encouraged to only invest an amount that you can afford to lose completely without any change in your lifestyle. Equities was compensated with cash, common shares and/or warrants for services provided

DISCLOSURE: The views and opinions expressed in this article are those of the authors, and do not represent the views of equities.com. Readers should not consider statements made by the author as formal recommendations and should consult their financial advisor before making any investment decisions. To read our full disclosure, please go to: http://www.equities.com/disclaimer