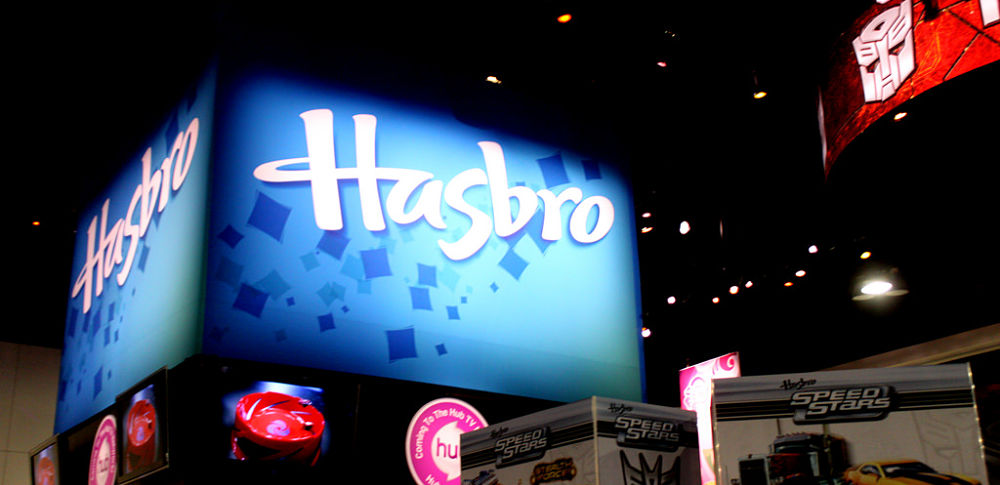 Image via Gage Skidmore/Flickr
Hasbro (HAS) has been boosting its annual dividend distribution amount for the past 15 consecutive years, and its current 2.5% dividend yield is significantly higher than the average yields of the company's industry peers, notes Ned Piplovik, editor of DividendInvestor.
Founded in 1923, Hasbro, Inc., operates a play and entertainment company that markets and sells action figures, arts, crafts, electronic toys, electronic interactive products, dolls, infant products, play sets, preschool toys and plush products.
The Entertainment and Licensing segment engages in consumer products licensing and digital gaming, as well as movie and television entertainment operations.
The company's current $0.57 quarterly distribution is 11.8% higher than the $0.51 payout for the first quarter of 2017. This new distribution amount converts to a $2.28 annualized payout and a 2.5% yield. However, the company has been hiking its quarterly dividend in the second quarter for the past decade.
If the company follows suit this year and boosts its dividend the same $0.06 per share as it did last time, the quarterly distribution should rise to $0.63 for each of the three remaining quarters in 2018. That increase would raise the total annual dividend distribution to $2.46 per share for 2018, a 2.62% yield at the current share price.
Starting in 2004, Hasbro embarked on the current trend of 15 consecutive annual dividend hikes. Since 2004, the company grew its annual dividend payout amount at an average rate of 21.7% each year. Because of this high compounding rate, the current annualized dividend amount of $2.28 is 19 times higher than the $1.20 amount from 2003.
If the company boosts its quarterly dividend by the estimated $0.06 in the next quarter, the total annual dividend amount for 2018 will be more than 20 times higher than the 2003 annual distribution.
The current 2.5% yield might seem ordinary compared to some other sectors. However, Hasbro's current 2.5% yield is 58% higher than the 1.56% average yield of the entire Consumer Goods sector and 133% higher than the 1.06% average yield of Hasbro's peers in the Toys and Games market segment.
ven with some share price volatility, Hasbro, Inc. consistently provided steady returns for value investors. The company provided a 17% total return over the past 12 months, an 89% total return over the past three years and a total return of nearly 190% over the past five years.
Ned Piplovic is assistant editor at Eagle Financial Publications.
Subscribe to DividendInvestor here…
About MoneyShow.com: Founded in 1981, MoneyShow is a privately held financial media company headquartered in Sarasota, Florida. As a global network of investing and trading education, MoneyShow presents an extensive agenda of live and online events that attract over 75,000 investors, traders and financial advisors around the world.