Last week, we highlighted Seattle Genetics' (SGEN) announced acquisition of Cascade Therapeutics (CASC). The company continues to effectively expand its therapeutic pipeline with the announcement today of a collaboration and license agreement with Pieris Pharmaceuticals (Nasdaq: PIRS) with the goal of developing multiple targeted bispecific immuno-oncology treatments for solid tumors and blood cancers.
Under the terms of the agreement, Seattle Genetics will pay Pieris a $30 million upfront fee, tiered royalties on net sales up to low double-digits, and up to $1.2 billion in total success-based payments to Pieris across three product candidates. The companies will pursue multiple Antibody-Anticalin fusion proteins during the research phase, and Seattle Genetics has the option to select up to three therapeutic programs for further development. Prior to the initiation of a pivotal trial, Pieris may opt into global co-development and US commercialization of the second program and share in global costs and profits on a 50/50 basis. Seattle Genetics will solely develop, fund and commercialize the other two programs.
The deal is logical for Seattle Genetics, given its expertise in the field of antibody-drug conjugates (ADCs). Seattle Genetics has a substantial portfolio of cancer targets and tumor-specific monoclonal antibodies from which programs will be selected for the collaboration.
Pieris' Anticalin-branded proteins are engineered versions of the body's natural lipocalins, which are low-molecular weight human proteins typically found in blood plasma and other body fluids that naturally bind, store and transport a wide spectrum of molecules. The defining attributes of the 12-member human lipocalin class are a four-loop variable region and a rigidly conserved beta-barrel backbone, which, together, form a pliable cup-like binding pocket. The diversity of amino acids contained in these four loops has yielded a drug class that: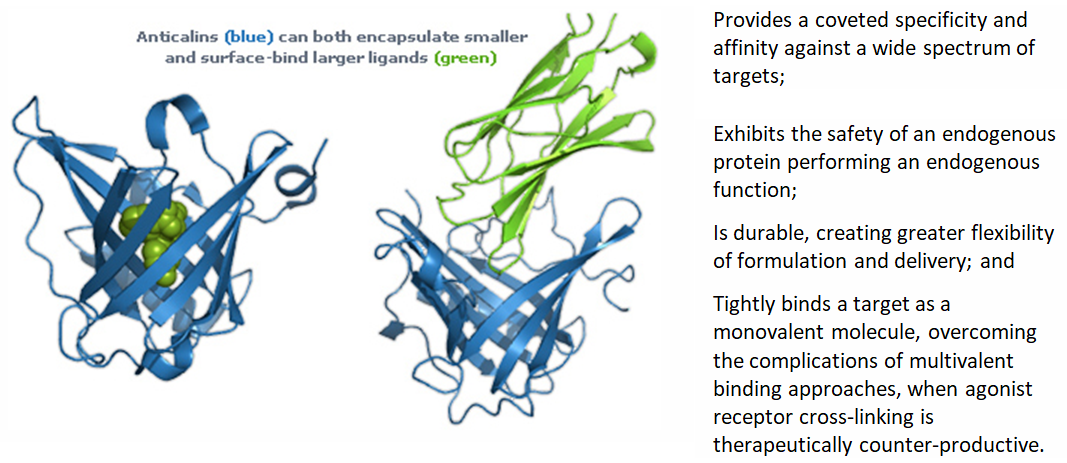 Source: Pieris Pharmaceuticals
Pieris was the first company to bring a tumor-targeted costimulatory bispecific to patients with PRS-343, and we are looking forward to broadening our bispecific pipeline through this alliance. Seattle Genetics is a compelling partner for Pieris with a long-standing commitment to oncology. The collaboration combines the excellent protein engineering and translational capabilities of both companies, utilizing Seattle Genetics' tumor-targeted monoclonal antibodies and Pieris' Anticalin proteins to create novel bispecifics. This is our third significant alliance since January 2017 and is in alignment with our goal to create a respiratory- and oncology-focused commercial company.
– Stephen S. Yoder, President and CEO of Pieris.
Please email us at [email protected] to see our Case Studies and Testimonials.
Please click here if you would like information on our new trading platform.
Please click here if you would like to see our weekly newsletter.