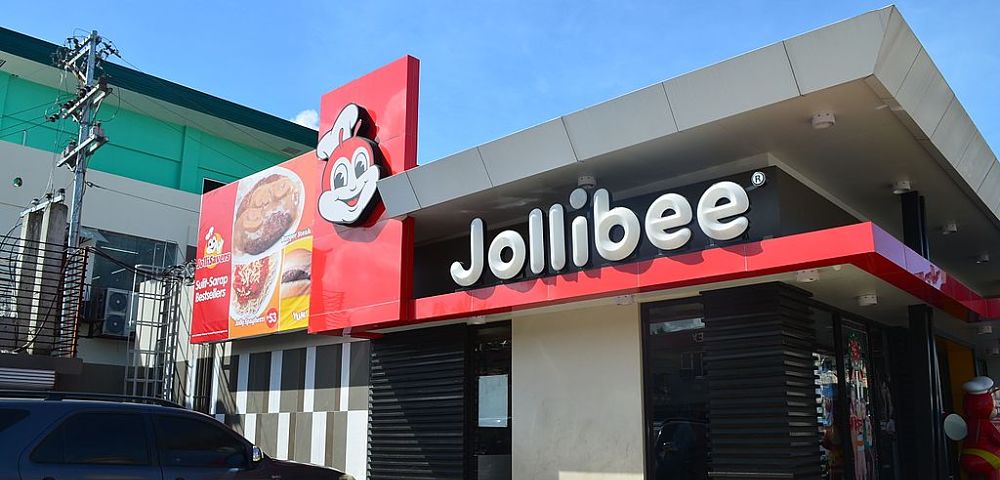 Image via Jojit Ballesteros/Wikimedia
Jollibee Foods Corporation owns, franchises, and manages a network of fast food chains under the brands Jollibee, Chowking, and Mang Inasal among others.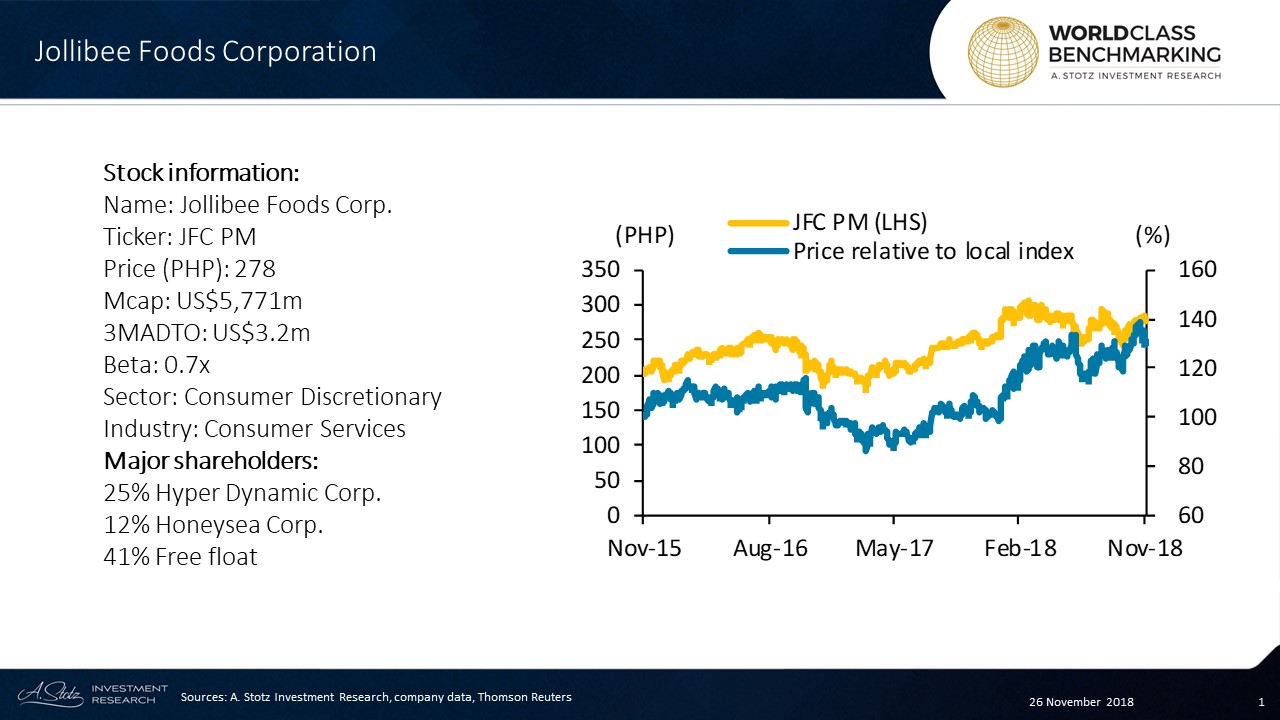 As of 9M18, JFC had a total of 3,003 stores in the Philippines and 1,350 international stores located in China, Middle East, North America, and other Southeast Asian countries.
Business Description
JFC's food service segment contributes 90% of total revenue. The company operates quick service restaurants (QSR) and operates its commissaries to manufacture a wide range of food products including its deep-fried chicken, burgers, pies, and sauces.
Its well-known retail brands in the Philippines are Jollibee, Chowking, Mang Inasal, Greenwich, Red Ribbon, and Burger King. JFC has 57% revenue market share in the Philippines fast food segment.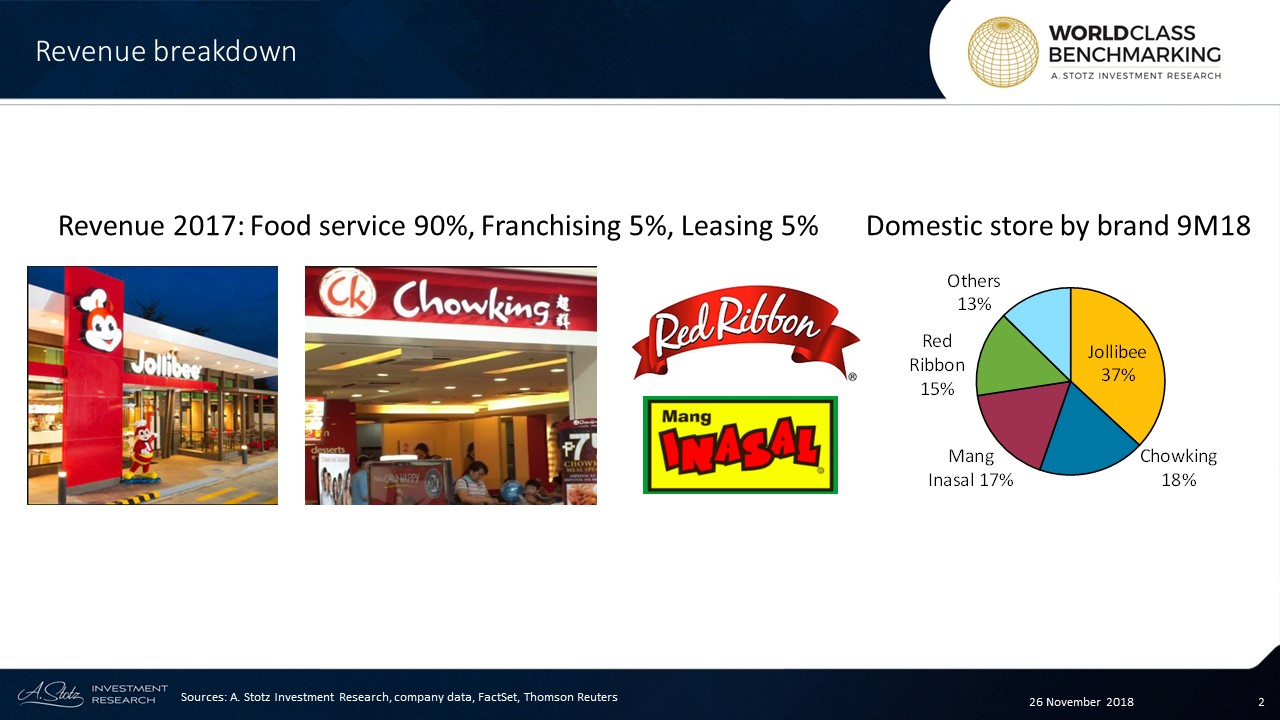 The company also engages in the franchising and leasing of JFC's fast food restaurants. JFC also has affiliates and joint ventures which develop and operate its international brands, Yonghe King, Hong Zhuang Yuan, Highlands Coffee, Pho 24, Smashburger, and Dunkin' Donuts.
Geographically, 78% of JFC's total sales comes from the Philippines while the rest is contributed by its international operations which includes China, Middle East and other Southeast Asian countries. Outside the Philippines, North America and China account for 60% of store count.
Leadership
Tony Tan Caktiong is the founder and current Chairman of JFC. He holds board positions in multiple other companies, with the majority being companies in the food business. Notable exceptions include co-chairman position at DoubleDragon Properties (DD PM). In 2013, his name was listed on Forbes World's richest people list. He completed his Bachelor's degree in Chemical Engineering in 1975 at the University of Santo Tomas, Philippines.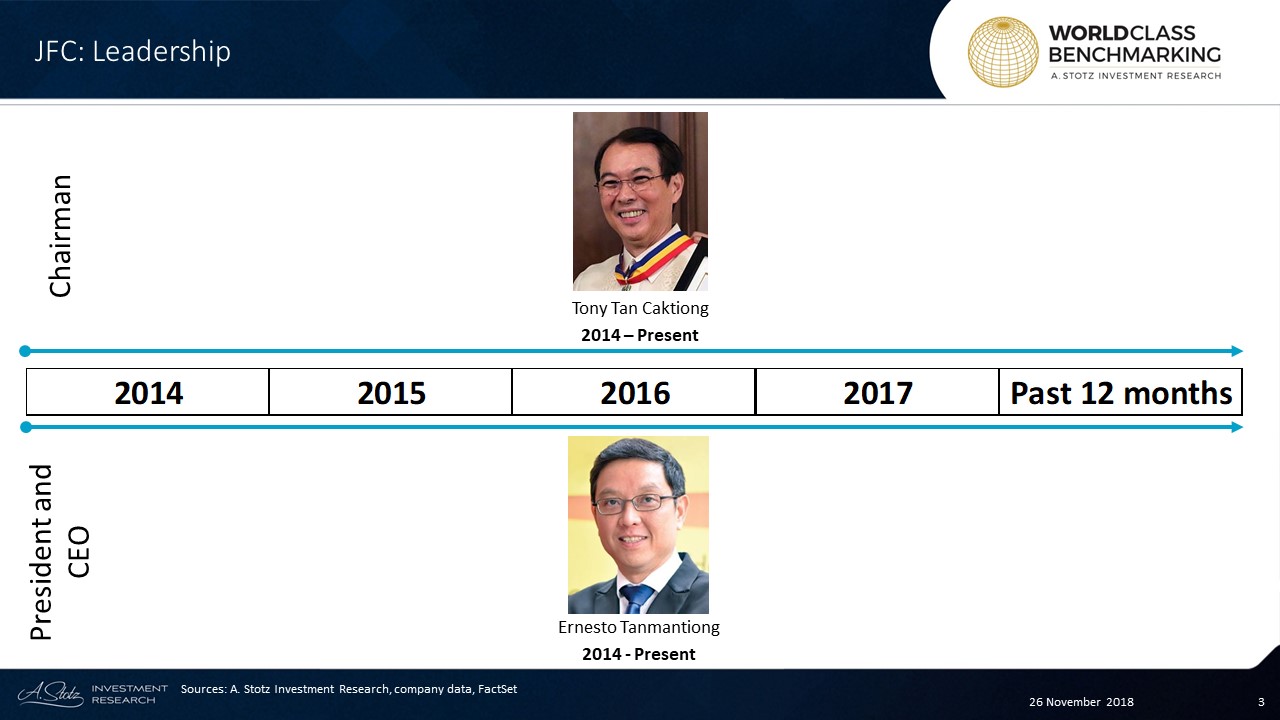 Ernesto Tanmantiong has served as the president and CEO of JFC since 2014. He holds 0.65% of JFC's shares in his personal account. He received his Bachelor's degree from Ateneo de Manila University, Philippines in 1979.
World Class Benchmarking
Profitable Growth has been stable, maintaining its #3 rank consistently since 2015. In the past 12 months, JFC ranked in the top 381 out of 1,270 large Consumer Discretionary companies worldwide.
Profitability ranks are the exact match to that of Profitable Growth. In comparison, Growth has performed slightly worse, falling in the range of #4 to #5 in most years.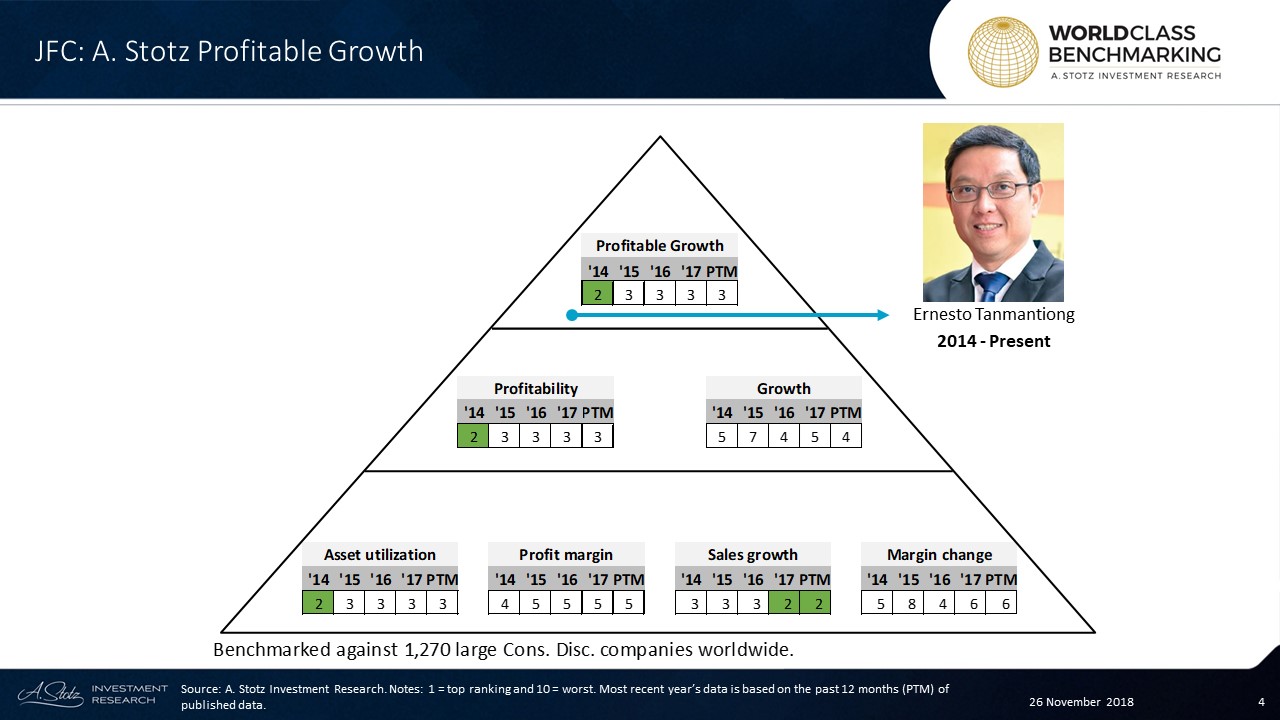 Asset utilization has shown the same ranks as Profitability and Profitable Growth. Profit margin has stayed at #5 since 2015.
Sales growth has ranked in the top 30% for the whole time period and in the top 20% since 2017. Margin change has ranked at #6 since 2017.
---
What're your thoughts on JFC?
If you like our research, share it with your friends.
This article originally appeared on http://becomeabetterinvestor.net/