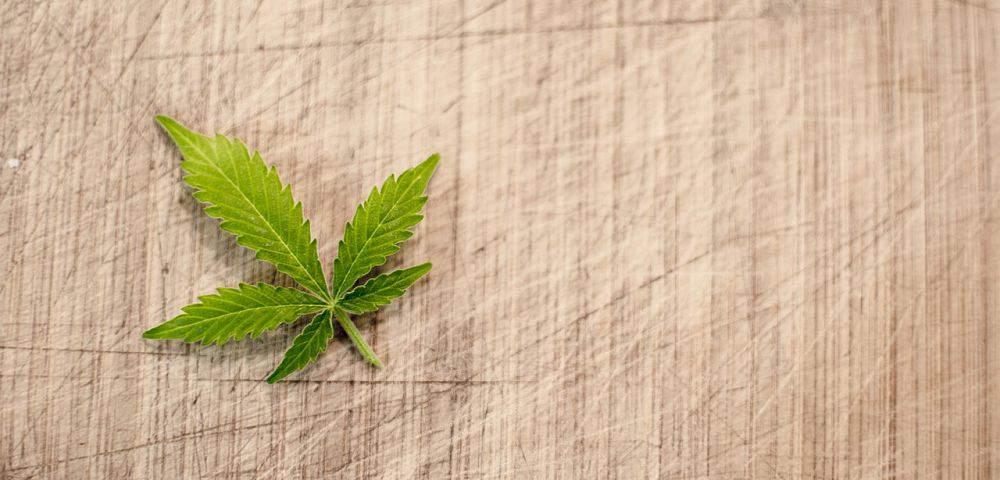 Pharmagreen Biotech, Inc. (f/k/a Air Transport Group Holdings, Inc.) AITGD, a cannabis biotech company focused on producing cannabis starter plantlets through its proprietary tissue culture process is pleased to announce that its wholly owned Canadian subsidiary, WFS Pharmagreen Inc., is currently completing its pre-construction phase of its 62,000 square foot cannabis biotech complex. WFS Pharmagreen has filed for regulatory approval from Health Canada for the cannabis biotech complex. The facility will supply over ten million cannabis tissue culture starter plantlets on an annual basis, operating at full capacity. The company's plan is reach over ninety percent of production capacity in the first year. Ten million starter plantlets produced at an average sale price of $8 US per plantlet would generate eighty million US dollars in annual gross revenues.
The company is working closely with its strategic investment partner, Alliance Growers Inc., publicly traded on the Canadian Stock Exchange under ACG:CNX, and on the Frankfurt Stock exchange under the symbol (1LA). Alliance Growers has the opportunity to own up to 30% equity interest in Pharmagreen's Cannabis Biotech Complex in Deroche, B.C., Canada. To date the funds invested by Alliance Growers have been put towards pre-construction phase of the project.
Alliance Growers business model integrates well with Pharmagreen's business plan. Alliance Growers focus is on the development, acquisition of early stage cannabis grow companies and establishing retail stores via the acquisition of Spyder Vapes Inc. and/or other similar outlets across Canada. Pharmagreen Biotech will benefit from this relationship with supply contracts for its tissue culture plantlets and for the distribution and sale of Pharmagreen branded medical cannabis products.
CEO of Alliance, Dennis Petke stated," When we were introduced to the Tissue Culture Plantlet business by Peter Wojcik, that changed everything for Alliance. Once we were fully educated on the technology and we fully embraced Mr. Wojcik's vision, it was clear that the services to be made available through the cannabis biotech complex were going to be a significant improvement to the growing quality and improved bottom line for all growers who have access to such supply across Canada and internationally."
Commenting on the relationship with Alliance Growers, Pharmagreen's, President and CEO, Peter Wojcik, stated "Working with Dennis Petke, who is of the same vision and with a focused business strategy to get the cannabis biotech complex construction moving ahead with Pharmagreen and unilaterally looking to secure supply contracts and retail shelf space, this model works well."
About Alliance Growers Corp.
Alliance Growers is a diversified cannabis company driven by the Company's 'Four Pillars' Organization Plan – Cannabis Biotech Complex, Strategic ACMPR Investments, CBD Oil Supply and Distribution, and Research and Technology. For more information on Alliance Growers Inc. please visit www.alliancegrowers.com
About Pharmagreen Biotech, Inc. and WFS Pharmagreen Inc.
WFS Pharmagreen Inc. is a wholly owned Canadian based subsidiary of Pharmagreen Biotech, Inc., a publicly traded (OTC PINKS: AITGD) company. WFS Pharmagreen Inc. is a cannabis company that is becoming the largest producer of cannabis plantlets through a proprietary tissue culture process with opportunity to become one of the largest players globally. Pharmagreen's mission is to advance the technology of tissue culture science and to provide the highest quality 100% germ free, disease free and all genetically the same plantlets of cannabis and other flora while offering full spectrum DNA testing for plant identification, live genetics preservation using low temperature storage for various cannabis and horticulture plants; extraction of botanical oils mainly CBD oil, and to deliver laboratory based services to the North American Cannabis and agriculture sectors. For further information on the company progress on the construction of a 62,000 square foot "Cannabis Biotech Complex" please visit www.pharmagreen.ca
In the interest of full disclosure, we call the reader's attention to the fact that Equities.com, Inc. is compensated by the companies profiled in the Spotlight Companies section. The purpose of these profiles is to provide awareness of these companies to investors in the micro, small-cap and growth equity community and should not in any way be considered as a recommendation to buy, sell or hold these securities. Equities.com is not a registered broker dealer, investment advisor, financial analyst, investment banker or other investment professional. We are a publisher of original and third party news and information. All profiles are based on information that is available to the public. The information contained herein should not be considered to be complete and is not guaranteed by Equities.com to be free from misstatement or errors. The views expressed are our own and not intended to be the basis for any investment decision. Readers are reminded to do their own due diligence when researching any companies mentioned on this website. Always bear in mind that investing in early-stage companies is risky and you are encouraged to only invest an amount that you can afford to lose completely without any change in your lifestyle. Equities has been compensated with cash, common shares and/or warrants for market awareness services provided.