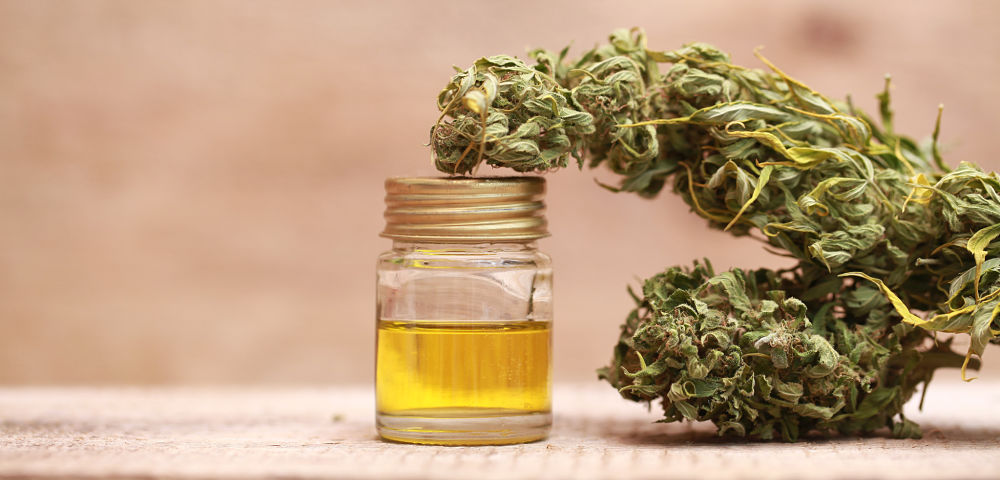 It wasn't long ago that cannabis was totally illegal in North America. Now, medical cannabis is legal in Canada, Mexico and 31 states and the District of Columbia in the US. In America, nine states and D.C. have legalized recreational cannabis, with more decisions to be made at the ballot box this November.
Cannabis remains illegal in the US at the federal level, but the movement is growing to reschedule the plant and remove any threat of federal repercussions for states that legalize the powerful plant. The bi-partisan STATES Act, introduced this month by Senators Elizabeth Warren (D-MA) and Cory Gardner (R-CO), further removes industrial hemp – a utilitarian cousin of cannabis – from the Controlled Substance Act altogether.
Meanwhile in Canada, with the recent passing of the Cannabis Act, recreational cannabis becomes legal across Canada on Oct. 17, making the nation the first G7 country to end cannabis prohibition for adults.
Globally recreational cannabis is legal in Uruguay, and medical use is permitted with prescriptions in Germany, Australia, Switzerland, Italy, Greece, Croatia, Israel, Poland, Finland, Turkey, the Czech Republic and Macedonia. The Chilean Congress is currently debating allowing home growing for medical, recreational or spiritual reasons.
Indeed, a sophisticated global cannabis industry is already well under way.
And if you think only growers and dispensaries are the beneficiaries of this worldwide movement, you're overlooking some potentially very lucrative market opportunities, including industrial-scale ingredient extraction provider Radient Technologies, Inc. RTI, which has recently attracted attention amongst investors for its promising applications to the evolving cannabis, hemp, and tobacco industries.
A Generational Market Opportunity

The cannabis industry experts at ArcView Research forecasts consistently made double-digit annual growth estimates of about 28% per year through 2021, which would equate to almost $25 billion annually in sales over the next two and a half years in the U.S. and Canada alone.
Furthermore, Research and Markets forecasts that the global cannabidiol (CBD) oil market will grow at a compound annual growth rate of 39.19% from 2017 through 2021. According to ArcView, consumption of cannabis-infused food and drinks in California in 2016 alone totaled USD $180 million, representing 10% of total sales for the state – and that was before recreational marijuana was legalized.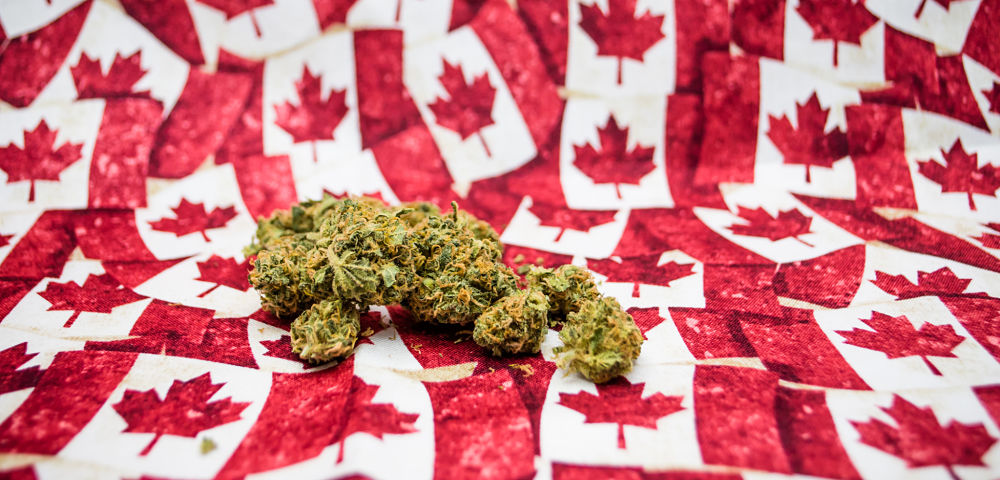 Prime Position: Cannabis, Hemp, and Tobacco

Along with the evolution of regulations surrounding legal cannabis worldwide, a shifting market environment that has seen explosive growth in sales of non-combustible cannabis products such as oils and edibles is aligning perfectly for Radient Technologies.
Using its patented technology platform Microwave Assisted Processing (MAP™), Radient extracts natural compounds from biological materials at industrial scale volumes, in most cases delivering a purer extract faster and more affordably than other conventional extraction methods. In essence, the company could be a key player in the mass production of high-quality non-combustible cannabis products.
The fact that Radient's high purity process is more efficient (in previous tests, purity levels were measured at 98% vs. 85% for other conventional extraction processes) and faster (minutes vs. hours compared to other conventional extraction processes) has attracted the attention of high-profile partners, including Aurora Cannabis ACB:CA(ACBFF), one of the biggest cannabis companies in the world. In fact, Aurora, who recently acquired MedReleaf LEAF:CA, has taken quite an interest in Radient, as evidenced by the company having acquired a roughly 17% stake in the company.
The Edmonton-based company is licensed by Health Canada to conduct research on cannabis, cannabinoids, hemp, and resins at its R&D lab in Edmonton, and is awaiting approval for a production license under Canada's Access to Cannabis for Medical Purposes Regulations (ACMPR) for its nearby manufacturing facility, which it expects to receive before recreational marijuana becomes legal in October.
The Future Looks Bright: Hemp & Tobacco

Radient has not disappointed in the testing it has conducted to date, proving MAP™ can effectively extract lipids, terpenes, glycosides, proteins and alkaloids at industrial-scale volumes. Recently, Radient announced it had concluded a four-year research & development project with a leading tobacco manufacturer in which the company proved it could effectively remove more than 95% of nicotine from tobacco, aligning the company perfectly with the FDA's recent proposal to reduce nicotine in cigarette products to non-addictive levels. By demonstrating the capabilities of its MAP™ technology, the company has positioned itself as a standout in the estimated $770 billion global tobacco market.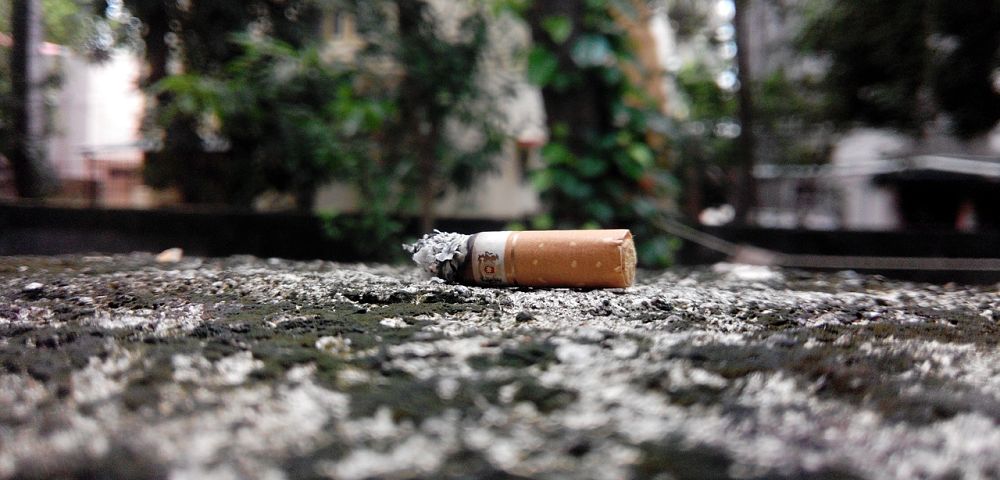 Radient's potential to be a leader in the industrial hemp market should also not be underestimated. In Canada, current regulations limit growers to selling hemp seeds and stems, which are typically processed into fiber, with the rest of the plant essentially wasted. These discarded flowers, leaves and branches are rich sources of non-psychoactive cannabidiol ("CBD"), which is known to have many beneficial medicinal applications.
However, under the new Hemp Regulations in Canada, which will come into force on October 17th, farmers will be allowed to harvest the complete plant, creating a whole new revenue stream by permitting the cultivators to sell the flowering heads, leaves and branches to licensed processors for the purpose of extracting CBD.
The U.S. has also been looking at the idea of lifting the ban on industrial hemp, which contains negligible amounts or no THC, the cannabinoid responsible for the psychoactive "high" associated with cannabis.
Those who argue that CBD has no medical value were silenced last month when the U.S. FDA approved Epidiolex, a CBD-based prescription drug for rare forms of childhood epilepsy by GW Pharmaceuticals (GWPH). (Can you please include a link to an article about this?)
As it happens, one of the challenges that hemp farmers will face is harvesting, drying and processing hemp plants quickly enough to maintain the integrity of the CBD. This is exactly where Radient's technology holds a major advantage.
MAP™ technology uses microwaves to cause an instant volumetric heating of the biomass, enabling precise control of temperature and extraction time, both of which typically affect purity and extract profiles. It is this control that allows Radient to cut extraction time to minutes rather than hours as product continuously runs through the process. These qualities allow Radient to extract valuable compounds from biomass at industrial scale, something legacy technologies simply cannot do.
An industrial-scale extraction solution is what is required to extract CBD from hemp for mass production, which puts Radient in the catbird seat. It certainly can't go without noting Aurora Cannabis' foresight to get in front of the hemp industry, too, as the majority owner of HempCo Food & Fibre, one of the biggest industrial hemp producers in the world. Controlling 17% of Radient, it is only logical that Aurora will use Radient for CBD extraction from its HempCo fields.
As the industry takes shape, there is no doubt that many companies are poised to capitalize. Market consolidation is picking up steam as the reality of mass-produced, legal cannabis and hemp products continues to sink in, and companies vie to build commanding positions to meet what is expected to be robust demand. This demand is not just for the plant itself, but for the key constituents for which there may not be anyone better positioned to capitalize than a company like Radient.
---
In the interest of full disclosure, we call the reader's attention to the fact that Equities.com, Inc. is compensated by the companies profiled in the Spotlight Companies section. The purpose of these profiles is to provide awareness of these companies to investors in the micro, small-cap and growth equity community and should not in any way be considered as a recommendation to buy, sell or hold these securities. Equities.com is not a registered broker dealer, investment advisor, financial analyst, investment banker or other investment professional. We are a publisher of original and third party news and information. All profiles are based on information that is available to the public. The information contained herein should not be considered to be complete and is not guaranteed by Equities.com to be free from misstatement or errors. The views expressed are our own and not intended to be the basis for any investment decision. Readers are reminded to do their own due diligence when researching any companies mentioned on this website. Always bear in mind that investing in early-stage companies is risky and you are encouraged to only invest an amount that you can afford to lose completely without any change in your lifestyle. Equities has been compensated with cash, common shares and/or warrants for market awareness services provided.