​Perfect Timing for Graphite Drilling: Lomiko Metals Adds $525,000 to Coffers
Spotlight Companies Follow |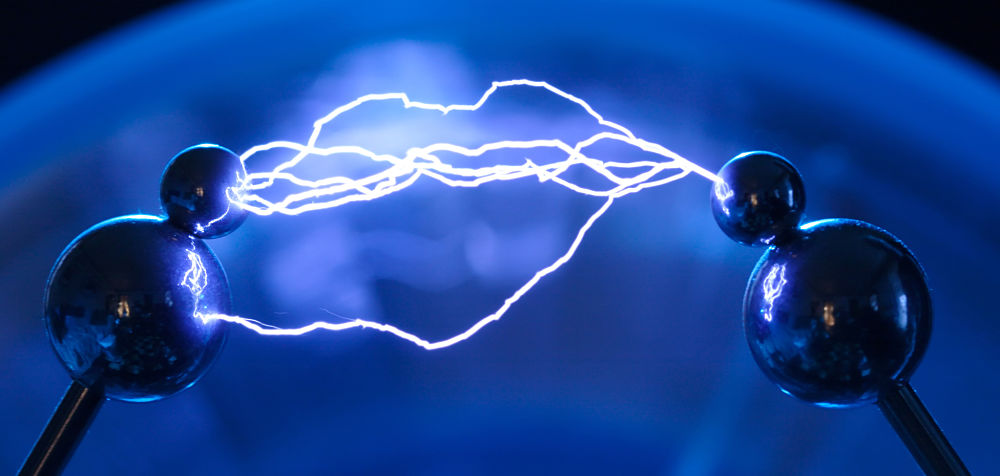 The basic rule of supply and demand in economics could be on full display soon in the graphite market, with prices expected to climb on concerns of shrinking supply and increasing demand in the future. There are several contributing factors, namely the emerging electric vehicle (EV) market and escalating trade tensions between the U.S. and China, underscoring a potential imbalance, which highlight the importance of developing resources in North America that can economically feed the market.
Paul Gill, CEO of Lomiko Metals ( (LMR:CA)/ (LMRMF)), recently raised questions about what's in store for the market, including noting that leading analyst Industrial Metals indicated that Chinese suppliers of high-grade graphite used in lithium-ion batteries for EVs are "sold out" and that a potential stockpiling of inventory is starting to happen.
This is good news for Lomiko, whose flagship asset is the 80% owned, 2,867-hectare La Loutre flake graphite property in Quebec. The project has all the hallmarks of what could be a major high-grade mine, metrics that are detailed in the company's Technical Report and Mineral Resource Estimate for La Loutre filed in March 2018. The report, which doesn't include a new, near surface discovery of 110 meters grading 14.56% Cg and other intersects subsequent to the report date, show 18.4 million tonnes of 3.19% Indicated and 16.7 million tonnes at 3.75% flake graphite Inferred with a cut-off of 1.5%. The sensitivity table also features 4.1 million tonnes of 6.5% Indicated and 6.2 million tonnes at 6.1% flake graphite Inferred with a cut-off of 3%.
The project is located 117 kilometers from the International Port of Montreal and just 53 kilometers east of North America's only operating graphite mine, that of global industrial minerals giant Imerys Carbon and Graphite. The top-line resource estimate of La Loutre suggests it is very similar to the Imerys open-pit mine.
While it's the EV space that has investors clamoring, graphite has many applications, with metallurgy commanding the largest use at around 40% of total supply, followed by electrical applications (i.e. li-ion batteries) at 25%, technical uses (i.e. flame retardants, brake linings) at 25% and other uses (including pencils) making up the remainder. It is the rising demand for graphite in EVs, where it takes 10-15% more graphite than lithium to manufacture a li-ion battery, that is a prime culprit in tipping the supply/demand balance to a shortfall in the near term.
Adding to growing worries is the fact that U.S. President Donald Trump has slapped a 10% tariff on all graphite coming from China, the world's biggest graphite exporter that is struggling with supply because of mine closures due to safety and environmental concerns. China has been undergoing a transformation with regards to graphite, which realistically equates to a macro-shift for the world, as the company flipped to a net importer of graphite electrodes in 2017 after previously dominating the market. Syrah Resources predicts that the country will soon become a net importer of graphite in general, largely underpinned by the EV revolution and dwindling resources.
Flake graphite, the type Lomiko is focused on, is the ideal form insomuch as it can be used in all the aforementioned applications. There are two other main types of graphite sources: amorphous and synthetic, but each have limitations. For starters, amorphous cannot even be used in lithium-ion battery production. Synthetic, which is generated through processing carbon material like petroleum coke, is more expensive than natural flake graphite.
Against this backdrop, the value of Lomiko's main property becomes more evident. The value will be better quantified through a preliminary economic assessment, or PEA, which management intends to complete following exploration at La Loutre's Refractory Zone. This zone is the source of the high-grade graphite find in March (110 meters @ 14.56% Cg) and covers at least 200 meters in width and 400 meters in length, with the mineralization still open to the northwest and the southeast.
In order to fund the important exploration in the Refractory Zone, Lomiko said on Oct. 4 that it closed the second tranche of its private placement and will issue 5.89 million units at five cents per unit for proceeds of $294,500. The first tranche was closed in late September. Thus far, Lomiko says it has raised over $525,000 and plans to increase the financing for a third tranche to raise an additional $450,000. In total, that would bring the raise to $1 million.
With the cash on hand, investors should soon be on the lookout for plans to keep drilling at La Loutre. Considering the last batch of drilling unearthed flake graphite levels infrequently seen over such long intervals, there is reason to be excited about what could be on the horizon for a company that is still sporting a market capitalization of around $2.6 million.
---
In the interest of full disclosure, we call the reader's attention to the fact that Equities.com, Inc. is compensated by the companies profiled in the Spotlight Companies section. The purpose of these profiles is to provide awareness of these companies to investors in the micro, small-cap and growth equity community and should not in any way be considered as a recommendation to buy, sell or hold these securities. Equities.com is not a registered broker dealer, investment advisor, financial analyst, investment banker or other investment professional. We are a publisher of original and third party news and information. All profiles are based on information that is available to the public. The information contained herein should not be considered to be complete and is not guaranteed by Equities.com to be free from misstatement or errors. The views expressed are our own and not intended to be the basis for any investment decision. Readers are reminded to do their own due diligence when researching any companies mentioned on this website. Always bear in mind that investing in early-stage companies is risky and you are encouraged to only invest an amount that you can afford to lose completely without any change in your lifestyle. Equities has been compensated with cash, common shares and/or warrants for market awareness services provided.

DISCLOSURE: The views and opinions expressed in this article are those of the authors, and do not represent the views of equities.com. Readers should not consider statements made by the author as formal recommendations and should consult their financial advisor before making any investment decisions. To read our full disclosure, please go to: http://www.equities.com/disclaimer
Companies