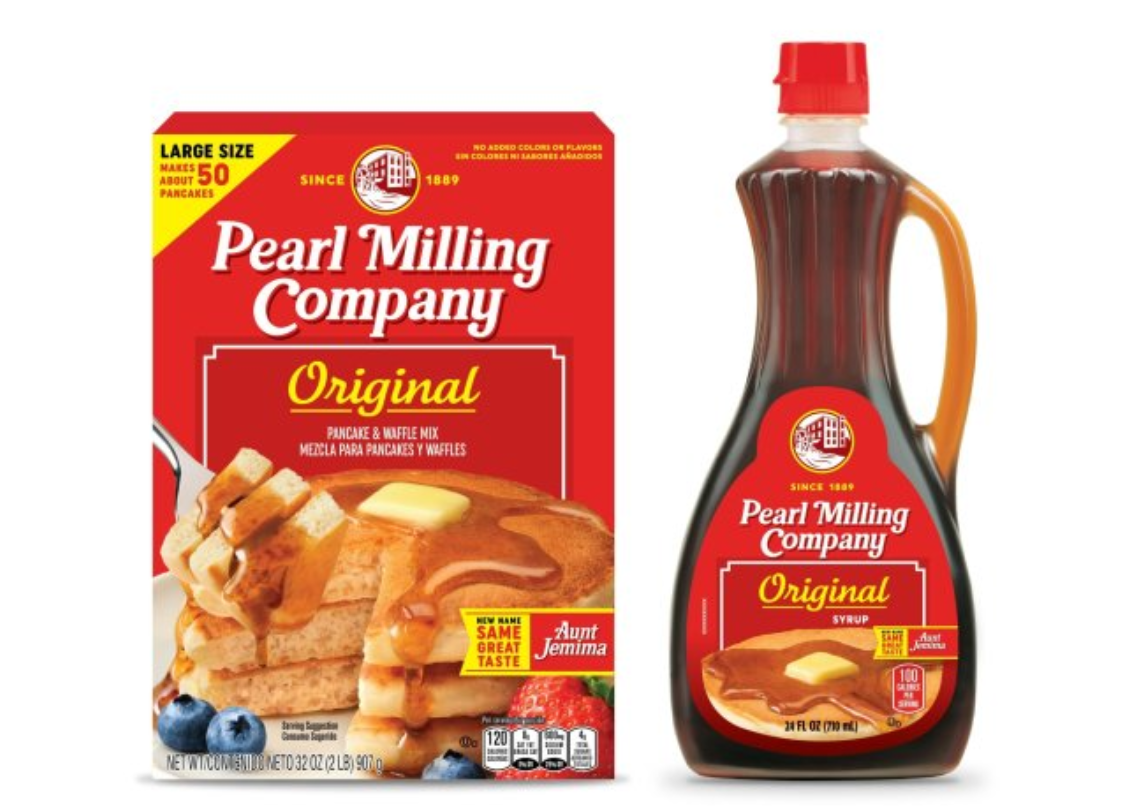 Image source: PepsiCo
PepsiCo Inc (NYSE: PEP) announced Tuesday its Aunt Jemima brand pancake mix and syrup products will soon be sold under their new name, "Pearl Milling Company."
In a press release, PepsiCo said the newly renamed products will arrive on shelves in June, a year after the company acknowledged the Aunt Jemima logo was rooted in a racial stereotype and said it would retire the brand altogether.
Introduced in the late 1880s as the first ready-mix pancake flour, the Aunt Jemima packaging featured a character based on a stereotypical 19th century "mammy" caricature – an African American woman who works as a servant or nanny for a white family.
With the logo facing increasing scrutiny amid the national debate over racism and racial inequality, PepsiCo said in June 2020 it would transition away from the Aunt Jemima name and likeness on the packaging.
"While work has been done over the years to evolve our brand in a manner intended to be appropriate and respectful, we realize those changes are not enough," PepsiCo said in statement posted on the Aunt Jemima website.
As part of the rebranding process, PepsiCo said it sought input from customers, employees and external cultural experts while developing the new name.
"Though new to store shelves, Pearl Milling Company was founded in 1888 in St. Joseph, Missouri, and was the originator of the iconic self-rising pancake mix that would later become known as Aunt Jemima," PepsiCo said Tuesday.
Pearl Milling Company will maintain the red and yellow packaging colors found on Aunt Jemima boxes and bottles. Products will continue to be available under the Aunt Jemima name without the character's image until June.
PepsiCo's rebranding was part of a larger corporate response to Black Lives Matters demonstrations across the country.
Mars Inc. (Uncle Ben's rice), ConAgra Brands Inc. (Mrs. Butterworth's syrup) and B&G Foods Inc (Cream of Wheat) have also said they are reviewing their product packaging.
PepsiCo also stated that the Pearl Milling Company will shortly announce the details of a $1 million commitment to provide grants to empower and uplift Black girls and women. This is in addition to PepsiCo's more than $400 million, five-year investment to uplift Black business and communities, and increase Black representation at PepsiCo.
_____
Source: Equities News