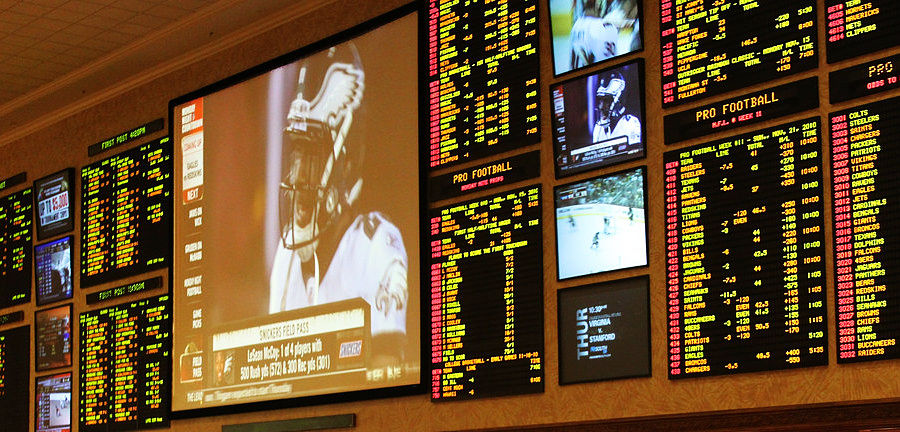 Image via Baishampayan Ghose/Flickr CC
After nearly a week in the world's gambling mecca, at the MoneyShow Las Vegas, we never cease to be amazed by the zeal with which so many engage in gaming pursuits, notes Mark Skousen and Jim Woods, co-editors of Fast Money Alert.
Gambling is a huge business, and it's about to get even bigger thanks to the recent Supreme Court decision. Basically, the high court's ruling has effectively killed the two-decade-old law called the Professional and Amateur Sports Protection Act (PASPA). That act outlawed betting on football, basketball, baseball and other sports across the country, except for Nevada.
That means sports betting is about to be legal in the states that adopt it, and that's an opportunity for gaming companies across the country.
Indeed, gaming stocks bounced last week following the decision as money flowed into the sector. Yet not all gaming companies are created equal, and some are going to benefit from this court ruling more than others.
One such gaming company particularly positioned to profit from the decision is Penn National Gaming, Inc. (PENN). Penn National has a widespread portfolio of regional casinos and racetracks across North America, as it operates 29 facilities in the United States and Canada, many under the Hollywood Casino brand.
The company also is in the process of acquiring Pinnacle Entertainment (PNK) for $2.8 billion in cash and stock. The deal would add another 12 properties to its collection.
The best part of PENN for us is its recent share price boost, which has brought the stock up more than 4% over the past week and nearly 28% over the past month. That is the definition of fast money!
Technically speaking, the shares have just broken out to new highs, a move that we suspect will attract even more fast money going forward.
Given the newly favorable legal climate following the Supreme Court ruling, PENN's expansion via Pinnacle, as well as its positioning in the United States, likely will add big revenues from sports betting. Now is the time to add this stock to your Fast Money Alert holdings. Let's buy Penn National Gaming at market and set a protective stop at $28.15.
Mark Skousen is co-editor of Fast Money Alert with Jim Woods.
Subscribe to Fast Money Alert here…
About MoneyShow.com: Founded in 1981, MoneyShow is a privately held financial media company headquartered in Sarasota, Florida. As a global network of investing and trading education, MoneyShow presents an extensive agenda of live and online events that attract over 75,000 investors, traders and financial advisors around the world.