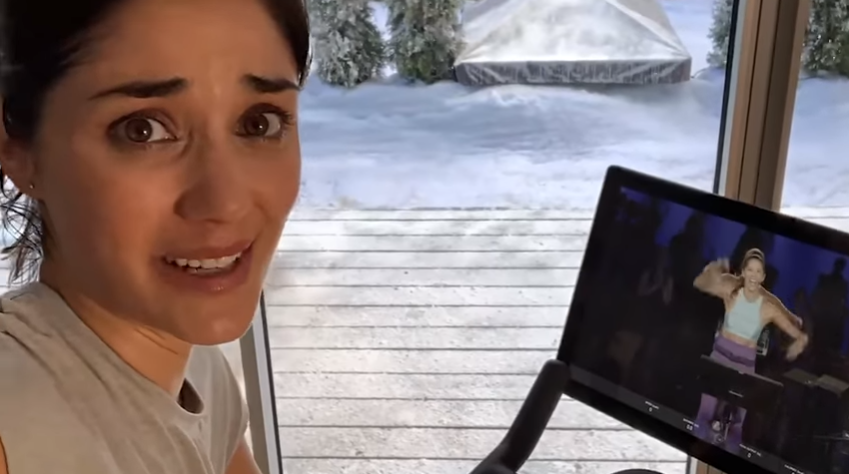 A controversial TV ad which was aired by Peloton Interactive [PTON] after Thanksgiving has resulted in the valuation of the company declining by $1.6 billion and its share price declining by 16%. The ad has been labeled as sexist and classist by social media and the press.
The associated decline in stock price has created an opportunity to make 15% by early next year for two reasons:
P.T. Barnum said, "There's no such thing as bad publicity." This is especially true for Peloton. The "give the gift that gives" ad, about a digital exercise bike that enables one to lose weight or remain fit, has been an easy target for late-night talk show hosts and radio jocks, not least for which was the rather terrified look of the woman in the ad. The timing for the controversial ad, which has burned the Peloton brand into the brains of consumers—most of whom wouldn't have been considering a $2,300+ exercise bike before seeing the viral ad—could not have been better. From now through the end of December, millions will include health and fitness in their New Year's resolutions.

Based on the technical chart below, support for the share price is approximately $30.00 per share.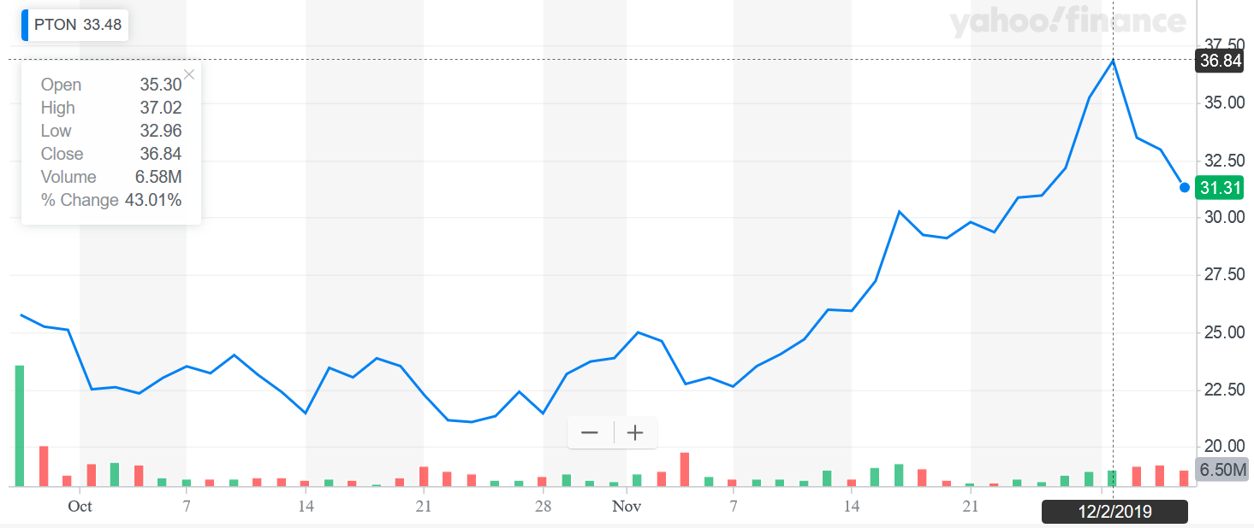 My prediction is that Peloton's revenue and earnings will be much higher than the analyst estimates when it reports its financial results for its quarter ending December 31, 2019, in early 2020. I believe this will result in the share price increasing by $5.00 per share from a recent $32.00 to above its early December high of $37.00. A $5.00 per share gain would be equivalent to a 15% profit.
Video source: The Telegraph
_____
Equities Contributor: Michael Markowski
Source: Equities News