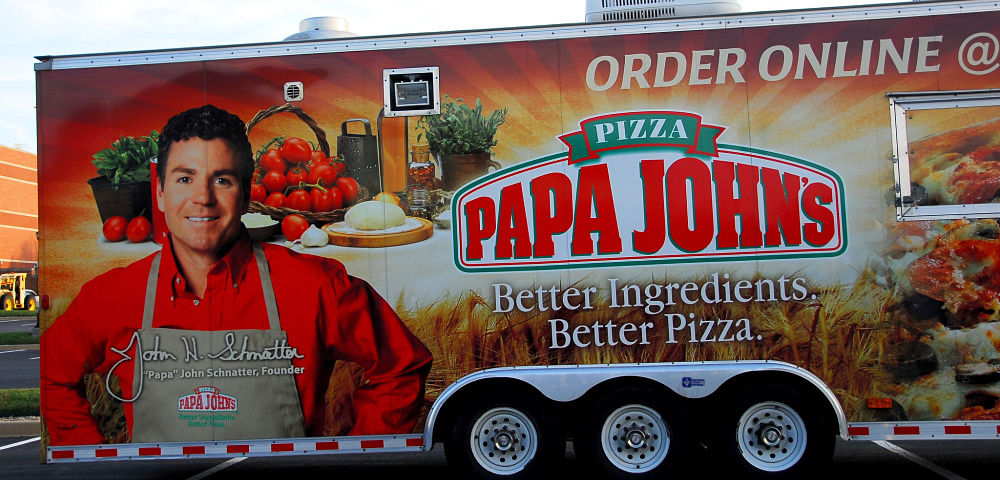 Image via Mr. Blue MauMau/Flickr CC
Pizza company Papa John's International PZZA announced a plan to prevent any shareholder, including founder John Schnatter, from controlling the company.
The plan, which involves "limited duration stockholder rights," is commonly called a "poison pill" invoked to prevent hostile takeovers, and was announced on Sunday in a statement.
Schnatter, Papa John's chairman, resigned on after it was revealed that he used a racial slur during a May conference call. He stepped down from his CEO position in December after criticizing some National Football League players for kneeling during the pre-game national anthem.
Under the plan announced on Sunday, any stockholder or group of stockholders with more than 15 percent of outstanding shares must directly negotiate with the board of directors to obtain more shares with which to control the company. Schnatter currently owns about 29 percent of Papa John's stock.
The plan "is similar to other plans adopted by publicly-traded companies," the statement said. It added that it is "intended to enable all Papa John's stockholders to realize the full potential value of their investment in the company and to protect the interests of the company and its stockholders."
Papa John's stock price fell about six percent during the July controversy but has since rebounded.