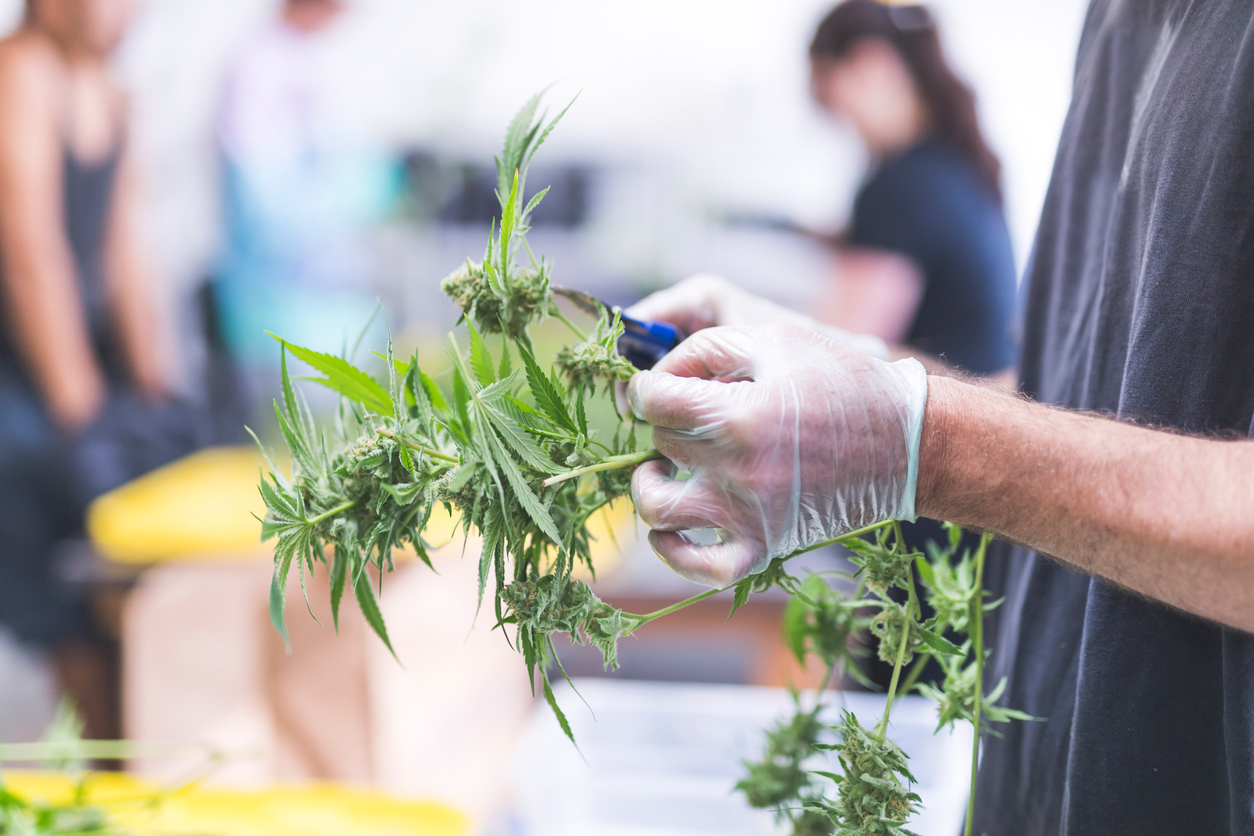 Photo credit:iStockphoto.com/user:FatCamera
Banking is one of the most formidable challenges of the cannabis industry. As many know, since the plant is illegal on the federal level, financial institutions won't work with business owners even if their business resides in a legal state. This has turned legal business owners into pseudo-gangsters who are responsible to transport millions of dollars in cash to vaults or state facilities.
Cannabis business owners might want to buy a few more armored trucks as Nielsen just wrote a report estimating U.S. cannabis sales to reach $41 billion by 2025 due to the popularity of CBD products nationwide.
With all this cash going toward cannabis products, a Senate Committee on Banking, Housing and Urban Affairs held a hearing on July 23rd about passing the Secure And Fair Enforcement (SAFE) Banking Act.
Historic hearing probably for naught
The legislation, sponsored by Democratic Senator, Jeff Merkley, from Oregon, would safeguard against cannabis businesses from being charged with money laundering and other financial crimes.
Many voices were heard including Matt Hawkins, from Cresco Capital Partners, who gave an investment perspective on passing the SAFE Banking Act.
"We could potentially see a heavy influx of cannabis-related IPO registrations to the New York Stock Exchange and NASDAQ," he said. "This bill would also open the floodgates for the billions of dollars in revenue generated from the industry to be integrated into the federal banking system. Taxation and money transfers will become smoother and quicker, and this will ultimately allow for loans to be issued to business owners, as well as workers in the industry who would then be able to more easily acquire loans for education, housing and more."
However, even with all the witnesses – many attesting to the issues of crime and ramifications of locking legitimate business owners out of the financial system – and strong support for a companion bill in the House, the Senate is unlikely to pass.
"I remain pessimistic unless and until somebody signals to me that either Sen. (Mitch) McConnell, as the leader of the Senate, or his caucus is strongly supportive (of reform)," said Douglas Berman, director of Ohio State University's Drug Enforcement and Policy Center.
Who benefits?
So, with a banking industry that will probably remain on the sidelines, cannabis companies with the most cash in-hand should see the most growth, whereas many mid-level operators will have to sell stock to keep up.
The industry's own factors are partly to blame. Cannabis is reaching a point of oversupply quicker than anticipated. Export volumes are not there yet and in some states like Oregon legal producers are using only 50% of their running supply. As a whole, Oregon has 1.3 million pounds of cannabis it can't move due to Federal laws barring its transfer across state lines. Current estimates are that Oregon will be in a state of oversupply until 2025.
With this stagnant banking situation and investor interest waning, cannabis operators with the most liquidity will be able to strategically adjust and capitalize on opportunities ahead. One of the largest opportunities approaching has to do with edibles and infusions becoming legal in Canada in October. And, of course, those with the most cash are some familiar names:
Canopy Growth (CGC) – $3.6 billion
Cronos Group (CRON) – $1.82 billion
GW Pharmaceuticals (GWPH) – $592 million
Tilray (TLRY) – $518 million
Aurora Cannabis (ACB) – $379 million
It is worth noting that there is quite a big difference between Canopy and Aurora, which has made it commonplace to dilute shareholders to close a deal, but we could be looking at an upcoming cannabis market where the rich only get richer.