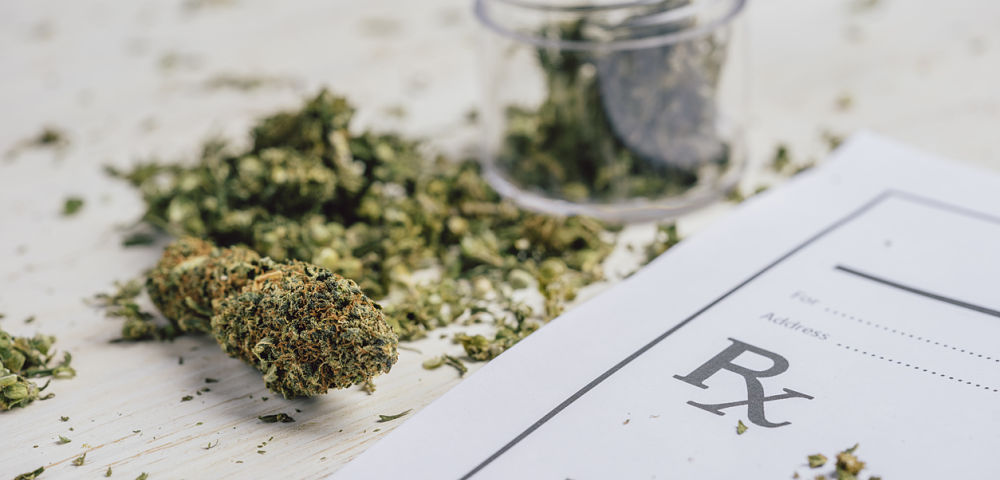 So, we already know the marijuana industry is big news. It's taken the spotlight from mining and tech stocks and even crypto is starting to wane. The 'almost' news this week was the possibility that Coca Cola KO would try to buy or invest in Aurora Cannabis ACB:CA so they can infuse coke with marijuana. The news was enough to stop trading of Aurora.
One must feel the excitement, terror, and political buzz with impending legalization in Canada. The US is saying that if officials find out at the border crossings that you smoke it, work in an MJ store or facility or even invest in it you will be banned forever from the USA.
There are lots of support for the use of medical marijuana for a plethora of ailments and symptoms. The naturopaths of the world must be jumping up and down with excitement. The stoner culture may be making the news with worries of DUI's and control issues but medical consumers have always seen MJ as a godsend. They don't use marijuana for the buzz they use it to relieve the pain.
To be honest, I have been mildly amused by the hype, how some of my conservative broker buddies are buying into the stock big-time and how sophisticated the whole grow-operations have become. Heck, I went on a tour of a manufacturing plant a couple of weeks ago and was astonished by the precision, the control mechanisms and the professionalism of the operation. It was like 'a medical laboratory' or the Centre for Disease Control.
Did I mention security? You'd think they were guarding gold, indeed.
I must also make another admission; I visited a cannabis dispensary recently, Evergreen Cannabis Society in Vancouver. The employees were knowledgeable, talked of their many years of MJ use and made product suggestions based on my self-identified insomnia.
What struck me was the well-meaning advice by budtenders about product called Bubba Kush, Octane High or Red Amnesia but felt at my age Silver Haze might fit the bill for me.Not that it was for me, mind you, I don't inhale. They had marijuana as Flower, Extracts and concentrates, Topicals, and of course the vaporizers and accessories. Hmm, I wonder if the topical would fix my tennis elbow?
Ok, so I wasn't overwhelmed, everyone else in the store had white hair too but it did strike me that there needed to be some way to monitor, control and provide transparency as to where and how the stuff was grown and processed.
I tracked down, David Goldstein, CEO of PotBotics in New York who I was told had developed an app called POTBOT that educates and gives recommendations on what products were out there. With 35,000 different strains that seemed logical. His app fills the disconnect between untrained sellers and a Doctor using his dashboard with medical information.
As I got into the website I realized this was much more than a monitor or a Yelp profile. The app gave you medical recommendations, access to a medical clinician and business tools for the storeowner.Goldstein told me that he developed a search engine that did data aggregation from a machine learning and AI platform that "followed the seed to consumption" via blockchain. Seriously? He said, "the data that is stored on the cloud is correlated with all peer-reviewed studies on cannabis from across the globe, creating valuable insights that propel the industry forward."
He felt that the recreational focus of marijuana was seriously misplaced and that the future was to empower doctors and patients on how to get the most out of the medical benefits of weed.
PotBotics took it's patient focused approach one more step – They are launching a medical grade dose measure Vaporizer – The Word's First!
So there's no USDA stamp on MJ, no transparency and his app provides real-time measurement on personal use levels so a balance is found and the 'patient' stays at the dosage comfortable to them. After all, a mom going to work with fibromyalgia doesn't want to be high at work or feel incapacitated; she's taking it for the pain.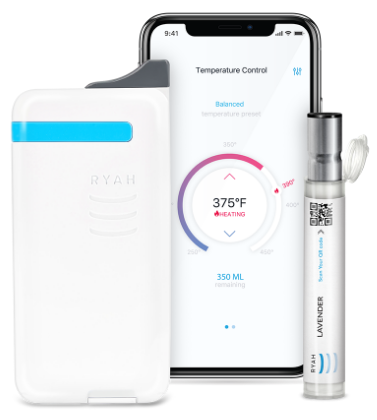 RYAH is the first vaporizer that lets you track and control how much you inhale, ensuring consistent, predictable results. Goldstein said that in one of their focus groups, a patient with PTSD was overmedicating herself because the product was not consistent. RYAH gave her back her comfort level.
PotBotics gives licensed producers the tools to track from seed to user consumption so that they can learn more about how their products benefit their patient communities.
The RYAH delivery system is also their business model. It's like a 'Keurig coffee system' with measured cartridges filled by Potbotics producer partners.
With this system they have built a core philosophy around predicting outcomes so physicians and patients can have a meaningful dialog about treatment rather than giving a prescription for a bag of weed.
The device is medical grade, foolproof to use, cleaner in operation, easier on the lungs, operates at a lower setting than others and places you in direct control of your actual usage. Dispensaries outside Canada's National regulations don't test for mold, heavy metals or the percent of cannabinoids – these guys do!
Cannabis brought US investor attention to the CSE and TSX. Goldstein figures with the analytic and tracking capabilities of his system, coupled with the quality medical device, insurance companies could very well be looking at covering its implementation soon.
PotBotic's app, POTBOT is available in the Google and Apple App stores. RYAH, the device, is poised to launch soon in selected states in the NorthEast.
PotBotics is still a small operation with eight employees. Goldstein, a market/business developer teamed up with his Dad, a mathematician (go figure) four years ago to put all this together.
With what they've accomplished I figured they were the size of Aurora but they bootstrapped on an oversubscribed friends and family seed round and figure they will go public on the CSE before the end of the year.
NASDAQ is in their sights!
Gary Bizzo is a social media global influencer specializing in disruptive technologies. His book, "Social Media Rockstar – Social Media Marketing for Entrepreneurs & Business" is on Amazon.