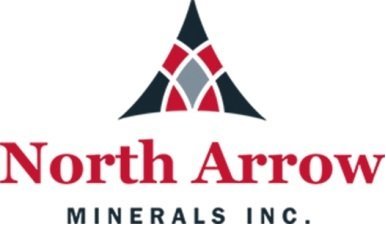 When you think of the premier regions for diamond mining, Northern Canada might not be the first locale that springs to mind. Yet, in recent years, diamond mining has quietly become a reliably profitable industry in Canada, even while most other sectors of their economy have struggled to remain viable.
As the burgeoning Canadian diamond industry has matured, North Arrow Minerals (NAR:CA) has grown along with it, and a few mining projects have them well-positioned for this year and beyond. We recently had the opportunity to talk with two members of the North Arrow team about the company's prospects for 2015 and their place in the industry. You can find our interview with the company President, CEO and Director Ken Armstrong below and our interview with Investor and Community Relations Manager Nick Armstrong here.
EQ: Could you tell me a little bit about your background and how you got started with North Arrow Minerals?
Armstrong: Sure. I am a geologist, and very early in my career, in the early 90's, I worked in the diamond rush in northern Canada. When I graduated from a master's degree program in which I'd studied some kimberlites (a type or rock that sometimes contains diamonds), I was hired by Kennecott Canada to help with some of the initial resource modeling in the Diavik kimberlites which eventually became the Diavik Diamond Mine. Aber Resources was a junior company and a 40% partner of Diavik at that point.
Over a couple years I worked on Diavik-related projects and, in particular, was involved with the modeling of the A-154 North pipe. Through my work there, I met Gren Thomas (North Arrow's Chairman) and Eira Thomas (North Arrow Advisor), who were both involved with Aber, and so I jumped over and started working with them at that time, which was the late 90's, and I've worked with them ever since.
Gren was the President of Aber when Diavik was discovered, and Eira was a key person on the ground for the discoveries and has worked on a number of other diamond companies, including the founding of Stornoway Diamond Corporation.
Also involved as a director with North Arrow from the Diavik days is Dr. Chris Jennings. Chris was involved in North Arrow even before we decided to focus solely on diamonds. We had one diamond property in the company, a group of claims near to Lac de Gras, and Chris helped us finance and get some work done so he had a significant ownership stake in that property, which we converted into shares of North Arrow.
In the past Chris had a small operating diamond mine in South Africa. The newest addition to the board is William Lamb, who is the CEO of Lucara Diamonds ($LUC) who are running a very successful diamond mine in Botswana. William's experience is as up-to-date and current as it comes.
EQ: What projects does North Arrow Minerals currently have in the pipeline?
Armstrong: Right now we've got seven projects in the company, but two of them are especially key for us in the near-term. The most advanced is Qilalugaq, located near the coast in Nunavut. It's a unique story and it's one that encapsulates what we wanted to do with North Arrow from the word go. We're in the process of an interest in it from Stornoway.
BHP Billiton (BHP) actually did all the early stage high-risk work, very good work, and discovered a series of kimberlites—there's eight of them—including one body we call Q1-4, which happened to be the biggest kimberlite that they discovered. It's around 12 hectares in size which is quite large by northern Canadian standards. It was also the highest grade of the bodies they found, and it's the closest to the community of Repulse Bay; only eight kilometers, so it's very well located. Repulse Bay is a town of about a thousand people; there's an air strip, and a sea lift that comes three or four times a year in the late- to mid-parts of the summer, so, you can get there quite easily and you can ship anything in and out quite easily.
The project has a lot going for it, but with diamonds, compared to say, a gold deposit, they are a bit tougher to evaluate. One of the key reasons is that a diamond isn't a diamond isn't a diamond. It's not like an ounce of gold that we can all agree on what it's worth. For this project, we have the grade and the tonnage but we need to collect a large sample to get a bigger parcel of diamonds so we can get a proper indication of value. That's the deal that we struck with Stornoway. We agreed that we would collect a bulk sample, we'd process it, get a parcel of diamonds, get that parcel valued, and that will earn our interest in the project.
Armstrong: Last summer we collected just over 1500 tons of kimberlite, which is a pretty significant size. When you're working in the high arctic things can go wrong on a number of levels, but overall, this program went really well – very smoothly. The processing of that sample is ongoing right now. Our goal is to recover approximately 500 carats of diamonds and have them valued. Once we have that valuation, we'll be in a good position to see how this project will look going forward and whether we've got a real development stage project or not.
Typically, it takes a long, long time to make diamond discoveries, drill it off, get a resource, and then get an evaluation. We're hoping to have skipped over a lot of those really high-risk, early-stage expenditures with the Qilalugaq opportunity. That's the goal, and that's been our main business plan all along. It's really the story that has brought our largest shareholders on board.
Our other very important and active project is called Pikoo and its located in Saskatchewan. It was another property that we acquired as an option from Stornoway, but we have now vested our interest. We own 80% of the interest and Stornoway retains 20%.
Both are participating interests. It was a neat one, because when we rolled North Arrow together, we knew we wanted to conduct the Qilalugaq bulk sample. But that was the spring of 2013, and we knew we weren't going to get the bulk sample collected until 2014. We wanted some other news, and that's where Pikoo stepped in for us. It's in an area in Saskatchewan that Stornoway had identified as being prospective for diamonds.
They'd done a lot of that early-stage work that you do to try and identify targets over a number of years. They'd come up with two very compelling target areas that were ready to drill, but they were focused on building the Renard Diamond Project and raising the financing for that, so they did not have the money to drill test these targets. So, we drilled them and we hit kimberlite in 9 out of 10 holes. Kimberlite is the rock we're looking for that hosts diamonds.
Armstrong: Some of the intercepts weren't very big, less than a meter. But we did find one body of significant size that we called PK 150. It had enough kimberlite to do an initial test for diamonds. On an exploration project like this, the way we test for those diamonds is to submit a sample of kimberlite for microdiamond analysis. That's different from what we'd be doing with a bulk sample. With a bulk sample, we're trying to collect diamonds on a commercial recovery basis.
With a very early-stage exploration, you just try and find any microdiamonds. These are the diamonds that would be much less than a millimeter in size to all the way down to 0.1 millimeters in size. They're tiny, tiny, tiny things, but if they're there, you can plot up the numbers that you recover and determine whether there could be commercial diamonds or not if you were to take a bigger sample.
We announced some initial microdiamond results for Pikoo just over a year ago in November of 2013. The results were really positive for an initial sample. From that 200 kilos, we actually had 745 diamonds in total that were recovered, but that included 23 that were greater than 0.85 millimeters. That's an important cutoff, because basically a diamond that's greater than that size is right around a millimeter, and its right around a millimeter that the diamond starts to have some commercial value. Basically, diamonds that are a millimeter or greater in size are important. So, the fact that those diamonds were there in that small sample is really important.
Armstrong: In 2014 we conducted over 500 additional glacial till samples on the previously under-sampled eastern side of the property. We now have some very clear targets that are separate and distinct from the ones that we drilled in 2013. We're just preparing now for drilling programs starting in February that will test – not only the targets that we already had that Stornoway had identified, but these new targets as well. We think it's very clear that there are additional kimberlites to be discovered there.
We will be doing that in the February to March timeframe, which is the same timeframe we have for completing the bulk sample from Qilalugaq. The first half of 2015 is going to be hugely important for North Arrow. We'll ideally be drilling new kimberlites in Saskatchewan, and then also reporting on our grade from our bulk sample and ultimately getting those diamonds valued. So, it's going to be a really critical key time for the company, but that's the time that could really propel us on to the development track.
EQ: When do you expect the Qilalugaq diamond evaluation to be complete?
Armstrong: The physical evaluation itself only takes a day. Then, there's a report to write, and so forth. So really, we're looking at an April to May timeframe to have an idea on what our valuation might look like. That will really be big news for investors to look for.
DISCLOSURE: The views and opinions expressed in this article are those of the authors, and do not represent the views of equities.com. Readers should not consider statements made by the author as formal recommendations and should consult their financial advisor before making any investment decisions. To read our full disclosure, please go to: http://www.equities.com/disclaimer