Otsuka Pharmaceuticals, the global healthcare subsidiary of Otsuka Holdings OTSKY, is acquiring Waltham, Massachusetts, based Visterra for $430 million in cash. Visterra is developing targeted antibody therapeutics to treat the flu, IgA nephropathy and other kidney diseases, cancer, chronic pain and other infectious diseases.
Visterra's proprietary technology platform enables the design and engineering of precision antibody-based therapies that specifically bind to, and modulate, disease targets that are not adequately addressed by current antibody therapeutic technologies. The company's lead candidate, VIS410, is in Phase 2b studies for hospitalized influenza A infection. The trial is testing VIS410 in combination with oseltamavir (Tamiflu) vs oseltamivir alone. VIS410 received Fast Track designation from the FDA in November 2017.
Source: Visterra YouTube Channel, Sept. 21, 2017.
The deal fits squarely in Otsuka's strategic plans, as it has been emphasizing proprietary drug discovery and development platforms, including antibody development platforms, as a means to increase the efficiency of drug discovery across its programs and as an addition to conventional research and development processes.
I am highly gratified that Visterra's exceptional antibody platform technology, promising pipeline and talented researchers will join up with Otsuka. By collaborating and reinforcing each other's culture, human ingenuity and technology, we hope to help fulfill Visterra's promise as a powerful new drug creation engine and expand Otsuka's research horizons.
– Tatsuo Higuchi, President and Representative Director, Otsuka Pharmaceutical.
Our two companies share a common culture of creativity and innovation, and commitment to patients with kidney diseases, cancer and other hard-to-treat diseases. Joining forces with Otsuka will provide Visterra the resources, support and commitment to accelerate development of our pipeline and fully realize the potential of our technology platform.
– Brian J. G. Pereira, MD, CEO, Visterra.
In addition to infectious diseases, Visterra's pipeline is strongly focused on kidney diseases. The company plans to initiate Phase 1 studies of its lead candidate in this area, VIS649, in imumuglobulin A (IgA) nephropathy, the most common cause of primary kidney disease worldwide.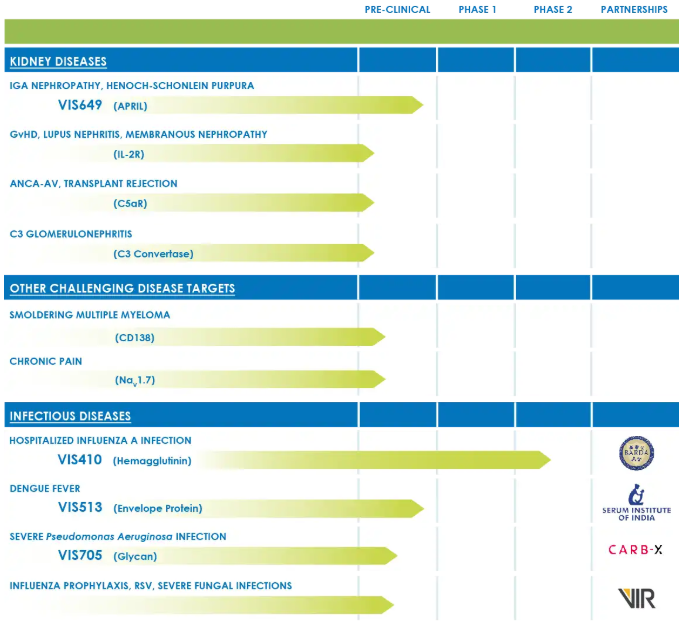 Source: Visterra website, July 11, 2018.
Visterra tried to go public in a $50 million deal via Leerink and Stifel in February 2017, but the offering was postponed and subsequently withdrawn. The company was successful in raising a $47 million Series C round in October 2017 from existing investors—the Bill & Melinda Gates Foundation, MRL Ventures, Vertex Venture, Polaris Partners, Flagship Pioneering, Omega Funds, Cycad Group and Alexandria Venture—and new investors—Serum Institute of India, CTI Life Sciences and Allegheny Financial.
Also in October 2017, Visterra also announced a licensing deal with Vir Biotechnology covering up to five infectious disease programs plus an option to acquire a minority interest in VIS410. Visterra received an undisclosed upfront payment from Vir in a deal potentially worth over $1 billion in development, regulatory and sales milestones, plus royalties on commercial sales.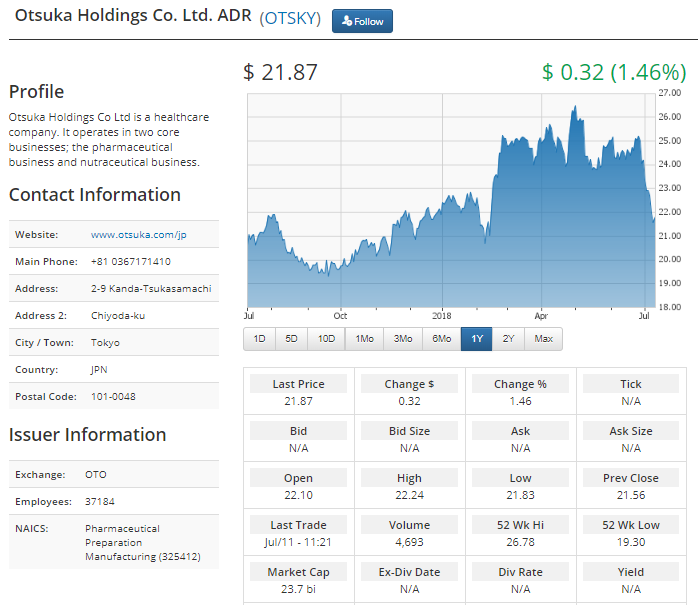 Please email us at [email protected] to see our Case Studies and Testimonials.
Please click here for information on our new trading platform.
Please click here to see our weekly newsletter.