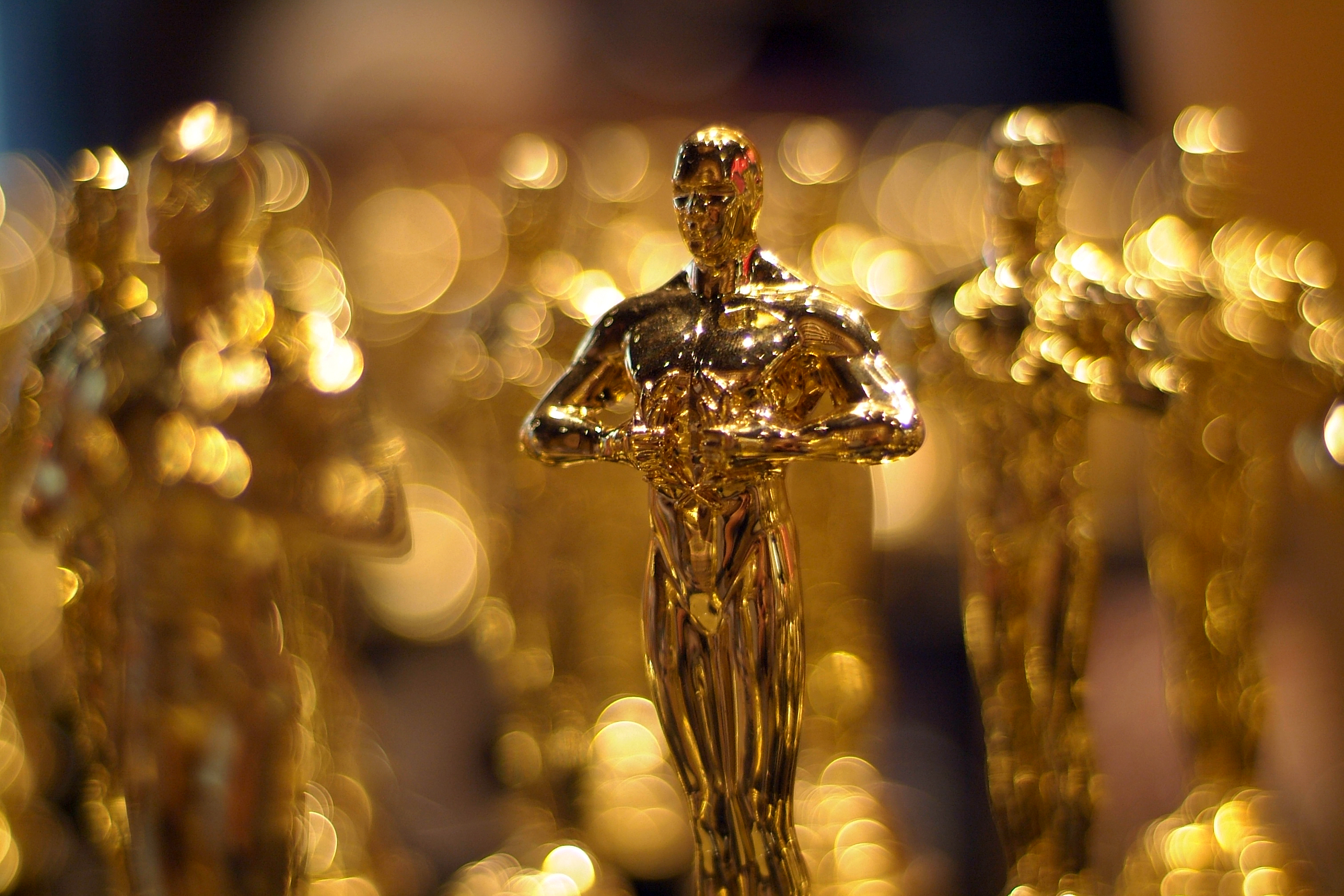 The Academy Awards is among the most anticipated events in entertainment each year. However, much of the publicity over this year's 88th Annual Academy Awards is not the usual glitzy Oscars buzz. On January 14, the Academy announced this year's nominations, revealing that, for the second year in a row, no minorities were recognized in any acting category.
Last year, the hashtag, #OscarsSoWhite, was created by Twitter user April Reign (@ReignOfApril), managing editor of Broadway Black and Editor-at-Large for NuTribe Magazine. As quickly as it originally went viral last year, the hashtag would pick up steam once again on social media, mainstream news outlets, and through a number of highly covered debates on various talk shows. While it is safe to say that just about everyone, from A-list stars to moviegoers, has weighed in with an opinion, the issue of lack of inclusion within Hollywood will not be fixed with a plea to Chris Rock to step down as host. Nor will it be effectively addressed by Jada Pinkett Smith calling for a boycott. To identify what, or whom, will actually have a lasting effect on the industry, it is important to identify the roots of the #OscarsSoWhite controversy.
Let's go back to the 2006 Oscars ceremony, when George Clooney approached the podium to accept his golden statue for his performance in Syriana. Clooney went on to say the following:
"We are a little bit out of touch in Hollywood every once in a while. We were the ones who talked about AIDS when it was being whispered. We talked about civil rights when it wasn't really popular. This Academy, this group of people gave Hattie McDaniel an Oscars in 1939 when blacks were still sitting in the backs of theaters. I'm proud to be part of this Academy. I'm proud to be part of this community. I'm proud to be out of touch."
Ten years later, Clooney would have a very different opinion about the industry:
"How many options are available to minorities in film, particularly in quality films?... But honestly, there should be more opportunity than that. There should be 20 or 30 or 40 films of the quality that people would consider for the Oscars. By the way, we're talking about African-Americans. For Hispanics, it's even worse. We need to get better at this. We used to be better at it."
While one may agree with Clooney that there should be more opportunity for minorities within the industry across the board, diversity spans beyond the recognition of one or two additional groups of people.
Diversity Among Winners at the Oscars from Bard Edlund on Vimeo.
Another example of the on-going issues within the Academy can be demonstrated in a film that Clooney produced. As pointed out by CNN contributor Felix Sanchez, "I am reminded that George Clooney was the executive producer of Argo, a film about a real-life CIA operative Tony Mendez. No Latino was considered for the role. Ben Affleck cast himself in the lead role. The film won the 2013 Oscar for best picture and adapted screenplay."
The history of the Academy Awards demonstrates, in both nominations and awards, that this ceremony has never been a reflection of diversity as represented by the country's minority population.
Once a closely guarded secret, the Los Angeles Times unveiled Academy membership demographics back in 2012. While the number of members has increased in four years in an attempt to diversify its roster, the overall picture remains the same: Among 6,028 voting members, 94% are white, 77% are men, and 86% are over the age of 50.
Perhaps more importantly, a recent study produced by the Bunche Center for African American Studies at the University of California, Los Angeles illustrates that the lack of diversity as represented in Oscars nominations is an aftershock of an industry-wide problem.
"For the most part, across the board, women and minorities: underrepresentation," Dr. Darnell Hunt, the Bunche Center's director and co-author of the 2015 Diversity Report, told Mic. "The only question was the degree of underrepresentation. There were some incremental increases for minorities, but not a lot."
The 2015 Diversity Report further revealed the following:
"It's a very lucrative industry, people make a lot of money in it, it's very high-risk," said Hunt. "I think when you have these individual stakeholders — typically white men — who are trying to give themselves what they perceive to be the best chance for succeeding, they surround themselves with people they feel comfortable with, or who are 'seasoned,' who often look like them and think like them."
---
---
What is keeping studio heads, managers, and casting agencies from telling different stories? Is there little demand from minority populations at the box office? Quite the opposite. Not only is there demand, diversity has proven to be good for business.
Currently, the United States population is almost 40% minority, with a projected majority-minority identity to occur in a few decades; and, according to a 2014 statistical report by the Motion Pictures Association of America, minority populations are going to the movies:
Furthermore, the 2015 Diversity Report revealed that films and TV shows with casts that reflect the nation's racial and ethnic diversity are more likely to succeed at the box office or in the Nielsen ratings.
The entertainment industry, which seems overwhelming in its scale and influence, has been confronted by its own Academy members, members of the entertainment community, and the general public to finally address an outdated and ineffective system. However, the issue of diversity cannot be left solely to the industry to fix. With a disconnect between the reality of what the movie-going public wants and the entertainment industry, along with the historically slow and hesitant moves towards some kind of solution, investors and moviegoers are critical in making these necessary changes happen. Through their purchasing power and investment dollars, investors and consumers can further encourage these changes by:
As actress Viola Davis pointed out at this year's SAG awards, "Diversity is not just a trending topic." The Oscars ceremony takes place one night out of the year, and this important topic of inclusion, started by the #OscarsSoWhite controversy, cannot afford to disappear among the other trending topics since industry-wide change is the ultimate goal. While, undoubtedly, the industry has issues to address from the inside, investors and moviegoers have the capacity to be a consistent driving force in order to achieve diversity in the entertainment industry sooner, rather than later.
DISCLOSURE: The views and opinions expressed in this article are those of the authors, and do not represent the views of equities.com. Readers should not consider statements made by the author as formal recommendations and should consult their financial advisor before making any investment decisions. To read our full disclosure, please go to: http://www.equities.com/disclaimer