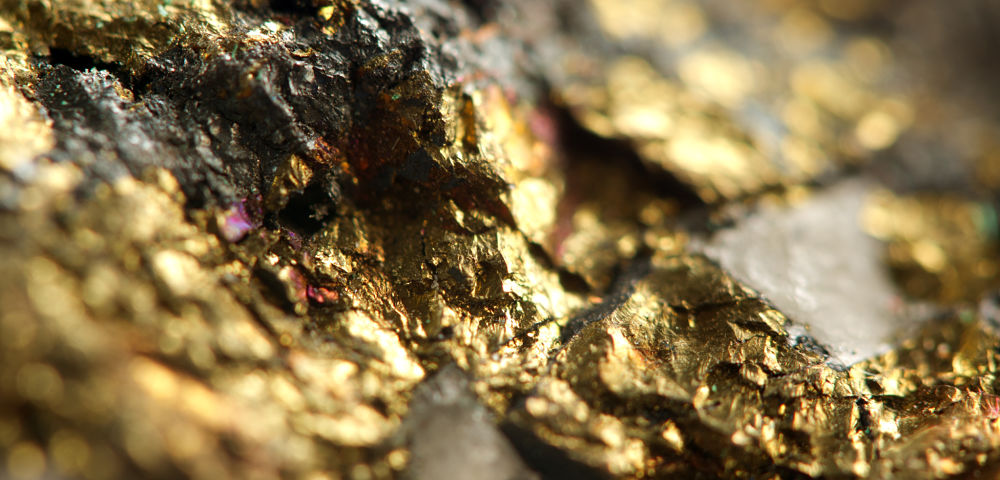 Across the world, scientists have seen striking similarities in certain types of gold deposits, to the extent that one particular type was named "orogenic" gold because of its relation to orogeny, the process of mountain building. Due to the effect of plate tectonics, this type of mineralization is formed most frequently along continental margins. Outcrops, mineralized veins protruding out of the ground, are common with this type of gold. According to geologist and gold specialist Dr. Richard Goldfarb, the understanding of these gold formations is relatively new, only within the last 25 years in fact, but a retrospective look explains why orogenic gold can be found so prolifically in certain parts of the world.
Many may have never even heard the term "orogenic" gold before, much less understood the incredible forces of nature that cause its formation, but what is easy to grasp is gold volume. Orogenic gold, along with the related placer gold, is the most significant deposit type in the world, accounting for more than half of the world's gold.
Classic examples of orogenic gold deposits include the Victorian District in Australia, the Motherlode District in California, the Klondike/White Gold District of the Yukon and the eastern Cordilleran gold belt in British Columbia.
To that end, it would be wise to set up camp on property known to produce orogenic gold, whether it was labeled as such at the time or not. That's exactly what the leadership at Margaux Resources Ltd. (MRL:CA)(MARFF) believes and a driving factor in the company's strategic acquisition and consolidation of property in Southern British Columbia (the eastern Cordilleran gold belt), including the Sheep Creek Gold District. With historical gold production of 785,000 ounces, worth about $1 billion at today's prices, Sheep Creek is quite relevant as the third largest past-producing orogenic gold district in the province.
That's a nice addition to a 24,000-hectare portfolio that also contains the Kootenay Arc Zinc District, a base mineral-rich region. At the Jersey Mine in the district, 8 million tonnes of lead-zinc mineralization were produced at a combined grade of 5.8% lead plus zinc before mining activity was halted in the 1970's due to cheap metal prices.
By area and by historical gold production, Margaux now controls over 96% and 85%, respectively, of the Sheep Creek Gold District. The company recently provided a 2018 update of its drilling program on the property, which is expected to commence in June.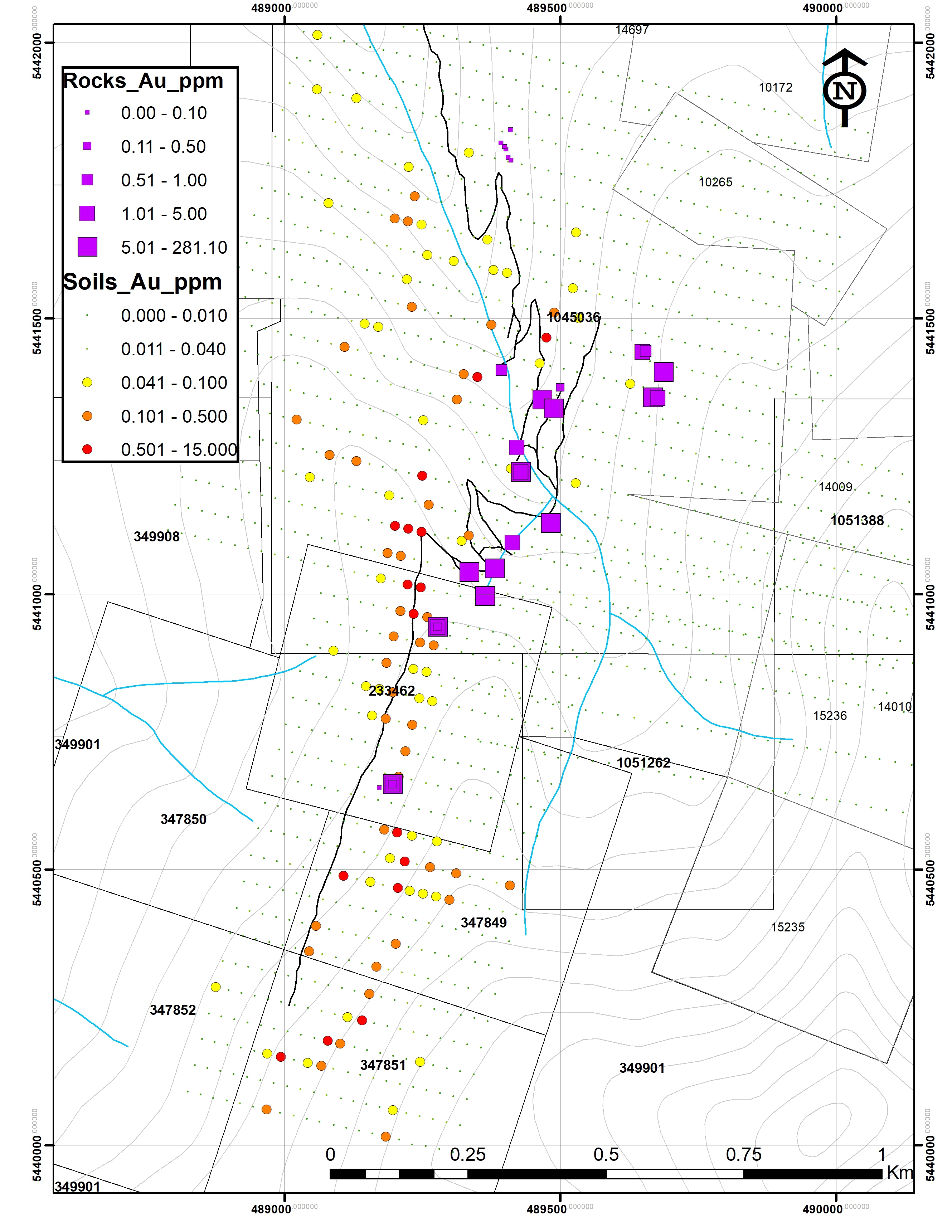 Despite the known high-grade precious and base metals, the aggregate of Margaux's land remains woefully underexplored and chock full of potential.
That's starting to change.
Now that the problem of interconnected land has been overcome, Margaux last year started with its multi-disciplinary approach to exploration to define its resources in both its districts. The data to date has not disappointed. This month, the company said that the Wilson Creek anomaly at Kootenay is a high-priority target and a 25-hole, 6,000-meter drill program is planned to test gold targets at Sheep Creek.
The Ore Hill gold anomaly, a plot of land about 950 meters by 150 meters, will be a focus of the summer drilling to build upon grab samples that returned grades as high as 119 grams/tonne (g/t) and 105 g/t gold.
Armed with the knowledge that historic mining was centered on high-grade gold-bearing veins, Margaux has employed modern exploration techniques, including 3D computer modeling of underground mine workings, drill and sample data and geological information, to identify drill targets. The growing library of data will further be added to this year by a planned ground geophysical survey that will continue to shed light on the mineralization at Sheep Creek.
History and science suggest that Margaux is onto something big in lower B.C. Geologists like the aforementioned Dr. Goldfarb and the University of British Columbia's Murray Allan, David Rhys and Craig Hart, lend a great deal of credence to the opportunity with the expertise on the subject. In a report published in Geoscience BC, the UBC scientists spelled out specifically that the Cordilleran orogeny has good upside exploration potential for both high-grade vein-type and low-grade bulk tonnage gold mineralization.
Against that backdrop, Margaux looks even more savvy for amassing its land position.
---
In the interest of full disclosure, we call the reader's attention to the fact that Equities.com, Inc. is compensated by the companies profiled in the Spotlight Companies section. The purpose of these profiles is to provide awareness of these companies to investors in the micro, small-cap and growth equity community and should not in any way be considered as a recommendation to buy, sell or hold these securities. Equities.com is not a registered broker dealer, investment advisor, financial analyst, investment banker or other investment professional. We are a publisher of original and third party news and information. All profiles are based on information that is available to the public. The information contained herein should not be considered to be complete and is not guaranteed by Equities.com to be free from misstatement or errors. The views expressed are our own and not intended to be the basis for any investment decision. Readers are reminded to do their own due diligence when researching any companies mentioned on this website. Always bear in mind that investing in early-stage companies is risky and you are encouraged to only invest an amount that you can afford to lose completely without any change in your lifestyle. Equities has been compensated with cash, common shares and/or warrants for market awareness services provided.