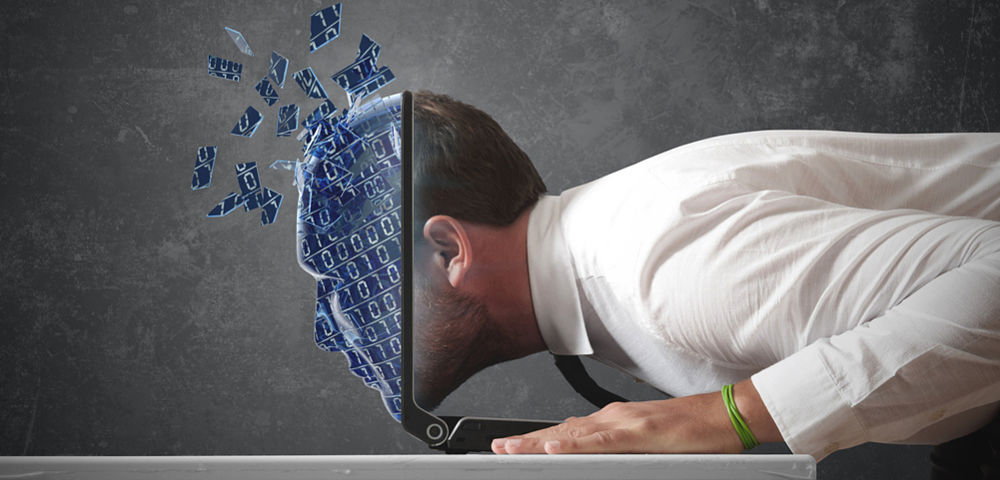 Orlando International is now scanning all international passengers. This could escalate the surveillance state in a big way. Artificial Intelligence can create $3.5T to $5.8T in value for stakeholders. Amazon is going to win more than its fair share, says Jon Markman.
Americans think they are immune to the prying eyes of government. That is simply not true.
The Associated Press ran a story June 21 about the Orlando International Airport. In the drumbeat of daily news, it was barely a blip on most readers' radars.
But what's happening at the busiest airport in Florida is a pretty big deal. It's now scanning the faces of every person on arriving and departing international flights.
Surveillance is a big business. One that is about to become a behemoth.
The Department of Homeland Security has been using facial recognition for a while. According to Associated Press reporting, passengers at the Atlanta, Boston, Chicago, Houston, Las Vegas, Miami, Washington and New York airports are scanned for some departing international flights.
Now, the Orlando move could serve as a major escalation.
The project was pitched under the Screen Partnership Program, an official Department of Homeland Security initiative. The scans will be automatically verified against biometric data contained in the federal agency's database. If the scan and the boarding pass check out, the passenger should pass through unobstructed.
The elephant in the room is privacy. Nobody really wants their face stored in a federal database.
SPP documents make it very clear that passengers can opt out of the system. However, the DHS is making a concerted effort not to advertise the whole opt-out thing.
The overarching strategy seems to be to collect as much biometric data as possible, and quickly. The Orlando airport processes 6 million passengers annually.
In 2016, Amazon.com (AMZN) leveraged its Amazon Web Services cloud … the work its engineers were doing with artificial intelligence … and its massive database of anonymized stored pictures from Amazon Prime members. And it built a new image and video analysis program called Rekognition.
The surveillance state has arrived in Florida, now that Orlando International is the first airport to scan all international arrivals and departures. The AI code could identify objects, text, scenes, activities and highly accurate facial recognition for images and video. Amazon engineers boasted that the software was capable of scanning large crowds to identify up to 100 persons of interest.
However, most important, Amazon made Rekognition available to AWS developers through an application programming interface. Machine-learning expertise was not required to analyze billions of images daily.
Building new applications became as easy as pointing Rekognition at any database.
In May, the Washington Post reported that the sheriff's department of Washington County, Ore., uses Rekognition to scan a database of 300,000 mugshots. Police officers can run real-time video footage of potential suspects coming from fixed security or police body cameras.
Surveillance is a big AI business most investors have not recognized. And it's only one application.
In April 2018, McKinsey & Co., a global research and consulting firm, issued a discussion paper about the potential applications of AI software. The firm looked at 19 industries and saw the potential for AI to create between $3.5 trillion and $5.8 trillion in value for stakeholders.
That kind of potential is going to create a lot of winners. Some will be small firms that are only now taking shape in a garage somewhere. Some will be existing companies that are building expertise and scale.
Amazon is unique because it already has a giant cloud computing network, a vast open API architecture and a management team that is not easily dissuaded from new business opportunities, regardless of the optics.
As a point of reference, AWS already has a sprawling Pentagon business, and it is the odds-on favorite for a new contract that could be worth $10 billion.
This is especially important because Microsoft (MSFT) and Alphabet (GOOGL), the only technology companies of similar scale and expertise, seem to be walking away from military and surveillance opportunities.
June 20, in the aftermath of the migrant child separation saga, Microsoft employees called on Satya Nadella, chief executive officer, to walk away from a lucrative cloud computing contract with Immigration and Customs Enforcement.
In early June, Alphabet said it would not renew an AI contract with the Pentagon for drone research after employees complained. That deal could have been worth $250 million annually.
Amazon is a great business. The stock came public in May 1997 at $18 per share. The market capitalization then was $438 million. Amazon has been trading at $1,730, and worth $849 billion.
The math is mindboggling.
And still, I believe the shares are cheap, given the potential size of the business opportunity. AI is coming to everything, and Amazon is going to win more than its fair share of the pie.

Best wishes,
Jon D. Markman

P.S. Join me on the 31st Forbes Cruise for Investors! Several recognized experts with proven track records will effectively present the theories behind our strategies in a compelling way and translate our keen insights into actionable stock recommendations for any market environment. The Forbes Cruise for Investors sails from Rio de Janeiro to Buenos Aires, January 24 – February 3, 2019. Click here for more information. Hope to see you there!

Subscribe to Jon Markman's Power Elite newsletter here
Subscribe to Jon Markman's Tech Trend Trader here
Subscribe to Jon Markman's Strategic Advantage here

This article was originally published by MoneyShow.com: Founded in 1981, MoneyShow is a privately held financial media company headquartered in Sarasota, Florida. As a global network of investing and trading education, MoneyShow presents an extensive agenda of live and online events that attract over 75,000 investors, traders and financial advisors around the world.