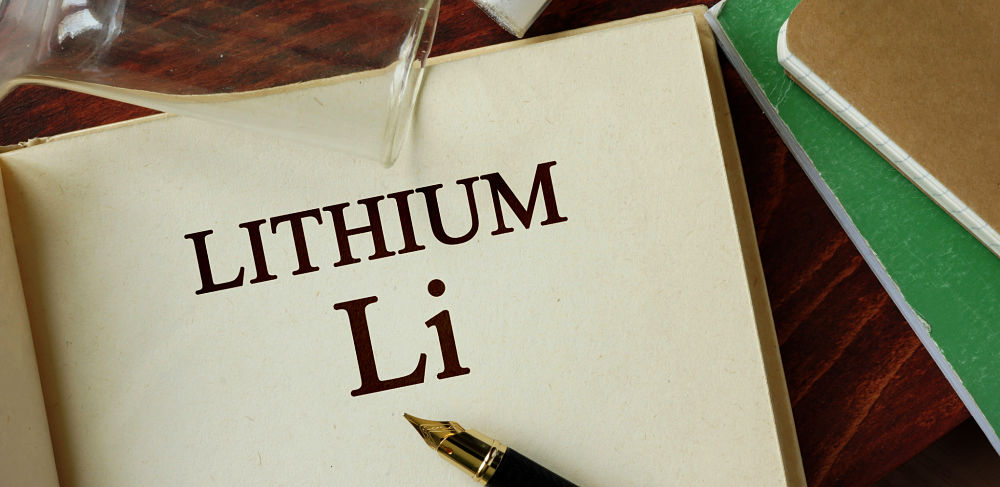 One World Lithium announced on June 26, 2018 that geophysical and geochemical results Salar del Diablo lithium site in Baja, Mexico produced significantly better results than expected. A three hundred thick section is likely an aquifer on their 290 square mile site that is a discovery in the making and the lithium industry is watching closely. The Company is not aware of any other aquifer in the world that has a discovery 300 feet thick.
The need for lithium continues to accelerate, with demand from companies that produce batteries to power electric cars, laptops and other high-tech devices, expected to increase 650% by 2027, with overall lithium demand forecast to rise more than threefold over that period with the price of lithium expected to double at the same time a new study shows.
The automotive industry has had the biggest influence on the lithium market in 2017. Chinese-owned Volvo (VLVLY) announced that by 2019 Volvo would no longer be producing fossil-fuel powered vehicles while China further committed to having at least 5 million electric cars on their roads by 2020. A recent Reuters article reported "Chinese automakers are on track to produce 49 of the 103 new electric car models that will be launched globally by 2020, as part of China's push to accelerate the switch to battery power from oil."
While the industry is trying to find an alternative to cobalt after seeing its prices go through the roof in 2017, lithium is still retaining its place as a necessary ingredient in batteries. As these metals rise in price, only lithium fails to raise the prices of the products they are used in. Why? The reason is Lithium is only around 3% of a smartphone battery while cobalt is 30%Bloomberg said, "even if the price of lithium soars 300 percent, battery pack costs would rise by only 2%." Tesla (TSLA), CEO, Elon Musk agrees and has called it simply "the salt on the salad."
So where does all the lithium come from? It's mined on 6 continents and it's not rare. In fact Deutsche Bank Markets Research claims there's enough reserves for 185 years. Unlike cobalt mining this mineral is not mined in conflict zones by 4-year-old children. The largest reserves are in South America in what is called 'The Lithium Triangle'. This triangle refers to Chile, Argentina and Bolivia that produces its lithium from vast brine deposits. While the Triangle has the most reserves, the number one producer of Lithium is Australia.
The world produces about 33,000 tons of refined lithium each year. Lithium is concentrated as an ion in brines or salt water. Producing lithium has a very small carbon footprint and is certainly not as difficult to mine like other types of hard rock mining. Almost all lithium is produced through a process of pumping underground brine in aquifers to the surface where the lithium is separated by modern technologies.
In the final analysis, it is all about being a low cost producer and a contract to supply lithium to a corporate consumer.A low cost producer of lithium in a brine is about $ 2,0000 per ton of lithium carbonate that sells for more than $10,000 per ton.A typical lithium in brine operation will produce some 20,000 tons peryear………..and you can do the math.
I've written about One World Lithium (CSE:OWLI) on September 2017. OWL's Salar del Diablo encompasses roughly 290 square miles or 75% the size of Chile's Salar de Atacama, the world's largest lithium producer with the same geological characteristics.
The lithium fields are inhospitable landscapes with characteristics that include:
It's rare to find all seven in one field. John Hiner, a senior geologist, has been exploring for lithium since 2009. He saw the perfect looking field that met every one of the necessary geological requirements to contain lithium in brine deposit and reached out to OWL.
Tim Brock, Founding Shareholder and Advisor to the Board of One World has many early successes in the resource industry including the War Eagle gold project in the 1990's that he acquired by staking claims on War Eagle Mountain that made him and many investors wealthy. Investors are looking to see if he could pull it off again with the Salar del Diablo property.
Twenty-four samples taken from One World's Del Diablo property over 70 miles were anomalous and assayed significant lithium grades with the average grade of 74 ppm (parts per million) that was higher than either Silver Peak Mine (Clayton Valley, Nevada) at 61 ppm or the Salar de Atacama at 40 ppm (that produces 27% of the world' production of Li).
OWL recently closed a private placement of $1.5MM for its' drilling exploration. On June 26, OWL announced that SJ Geophysics had completed the fieldwork by conducting a regional Volterra TEM in-loop sounding survey on the Salar del Diablo lithium property. The results surprised even OWL's Chief Geologist who said, "most aquifers of this type are 20-30 feet thick, this is a staggering 300 feet thick." This aquifer is enormous at 6 square kms. The grand daddy of lithium fields, Salar de Atacama, is 100 feet thick.
OWL plans to drill 4,000 meters totalling 15 holes to intersect the conductive zones that may contain lithium in brine. While the company has reviewed several offers to joint venture future exploration, it has elected to drill the property on its own.
What does this mean to the supply of lithium? The geochemical samples at Salar del Diablo come from only 9% of the entire property and is therefore very prospective but the possibilities of reserves are endless. Aquifers are usually stacked so the main one may be layered to many thousands of feet deep. There is also another zone on the property that is more traditional in depth but is 24 square kms. that is open-ended in all directions.The geochemistry anomaly of this find is gigantic, being 100 square kilometers. Normally geophysical grids are 2×3 kms whereas Salar del Diablo is 150 square kms.
A property of this magnitude, if supported by drilling, will take the power away from the Lithium Triangle in South America. With political uncertainty in that region, a lithium property closer to North America is better for the lithium industry.
OWL is gearing up for the test of its' life. It has weaknesses in part because it is a junior stock in a volatile market, and Tim Brock, the godfather, of Vancouver resources is being looked at with the comment – can he do it again?
With a possible recession looming in the US, OWL has a time squeeze. It needs to get drilling fast to coincide with an expected mining boom in September. This is an exciting time in the markets. Many are getting out but knowledgeable investors who see the potential are replacing them.
Stay tuned this could be interesting!
Gary is the CEO of Bizzo Management Group Inc. and the author of Social Media Rockstar