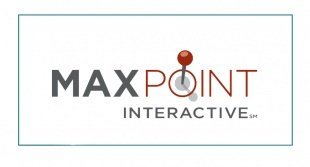 Full IPO calendar & reports HERE
Based in Morrisville, NC, MaxPoint Interactive (MXPT) is scheduled a $75 million IPO on NYSE with a market capitalization of $294 million at a price range midpoint of $11.50 for Friday, March 6, 2015.
---
---
MXPT provides a leading business intelligence and marketing automation software service, which MXPT refers to as its solution, enabling national brands to drive local, in-store sales.
National brands use MXPT's MaxPoint Intelligence Platform to predict the most likely local buyers of a specific product at a particular retail location and then execute cross-channel digital marketing campaigns to reach these buyers.
Manager, Joint-managers: Goldman Sachs, Deutsche Bank, Pacific Crest
Co-managers: Needham & Co., William Blair
DISCLOSURE: The views and opinions expressed in this article are those of the authors, and do not represent the views of equities.com. Readers should not consider statements made by the author as formal recommendations and should consult their financial advisor before making any investment decisions. To read our full disclosure, please go to: http://www.equities.com/disclaimer