On Valentine's Day, We Examine Advances in Heart Research via Data Analytics and AI
Edward Kim Follow |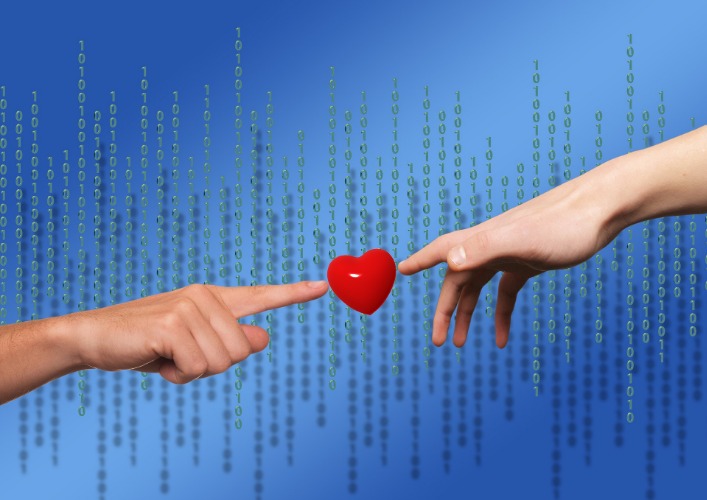 [Image: Pixabay]
Cardiovascular disease—including heart disease, stroke and high blood pressure, among others— is the leading cause of death around the world, accounting for more than 17.6 million deaths in 2016, a number that is projected to to grow to more than 23.6 million by 2030, according to the American Heart Association. The total direct medical costs of cardiovascular disease are projected to increase to $749 billion in 2035.
While we follow dozens of companies that are researching and developing therapeutics for cardiovascular disease, we focus today on new research being conducted in the fields of data analytics and artificial intelligence (AI) that has the potential to improve diagnosis, treatment and prevention of cardiovascular disease.
IBM Watson Health and the Broad Institute
Predicting Cardiovascular Disease Risk with Genomics and AI
CVS Health To Close 900 US Stores Over Next Three Years
IBM Watson Health IBM and the Broad Institute of MIT and Harvard announced yesterday they are expanding their partnership, which began in 2016, to help clinicians better predict the possibility of serious cardiovascular diseases. By working with genomics, clinical data and AI, IBM and the Broad Institute aim to provide doctors with tools to tap into the potential of genomics data, and better understand the intrinsic possibility an individual has for a certain disease.

This initiative will incorporate population-based and hospital-based data, genomic information and electronic health records to build upon and expand the predictive power of polygenic scoring, or genetic risk scoring. Ultimately, IBM and the Broad Institute hope to create algorithms that will help clinicians more accurately predict the onset of complex and often fatal conditions in patients, such as heart attacks, sudden cardiac death and atrial fibrillation.
We're working directly with the physician-scientists at the Broad Institute to evolve how AI can help unlock undiscovered clues about human health. We've built a deep expertise in applying AI to understand the complexities and meaning of immense amounts of data, such as genomics and health records. Our latest collaboration will combine these capabilities with clinical insights, and refine how technology can provide explainable and valuable insights to clinicians as they study and treat serious conditions such as cardiovascular disease.

-

John Kelly

, senior vice president, IBM Watson Health.
University of Birmingham
Leading International Development of ElectroMap—Software to Process, Analyze and Map Complex Cardiac Data

Experts led by researchers from the School of Computer Science and the Institute of Cardiovascular Sciences at the University of Birmingham have developed ElectroMap, a new open-source software for processing, analysis and mapping complex cardiac data. While data on electrical behavior of the heart is routinely gathered using electrocardiogram tests, recent advances in optical mapping have enabled wider measurement of cardiovascular activity in greater detail, yielding a better understanding of complex arrhythmias and electrical behavior in heart disease. Further, widespread use of these technologies heretofore has been limited by a lack of appropriate software.
A press release from the University of Birmingham today announced that scientists at the Universities of Birmingham, Leicester, Amsterdam and Melbourne published a research paper, "Electro-Map: High-throughput open-source software for analysis and mapping of cardiac electrophysiology," in Nature Scientific Reports, in which the new software is introduced.
Increased availability of optical mapping hardware in the laboratory has led to expansion of this technology, but further uptake and wider application is hindered by limitations with respect to data processing and analysis. The new software can detect, map and analyse arrhythmic phenomena for in silico, in cellulo, animal model and in vivo patient data.

- Davor Pavlovic, PhD, Lead contributor from the University of Birmingham's Institute of Cardiovascular Sciences.
We salute the scientists at IBM Watson Health, the Broad Institute and the University of Birmingham for leveraging technology to advance our collective knowledge of cardiovascular disease risk prediction and management. Happy Valentine's Day!
Please email us at content@equities.com to see our Case Studies and Testimonials.

Please click here for information on our equity trading platform.
Please click here to receive our free daily newsletter.
DISCLOSURE: The author has no positions or any beneficial interest in, and has received no compensation from, the companies mentioned in this article.

---
The views and opinions expressed in this article are those of the authors, and do not necessarily represent the views of equities.com. Readers should not consider statements made by the author as formal recommendations and should consult their financial advisor before making any investment decisions. To read our full disclosure, please go to: http://www.equities.com/disclaimer.
Trending Articles
Market Movers
Sponsored Financial Content