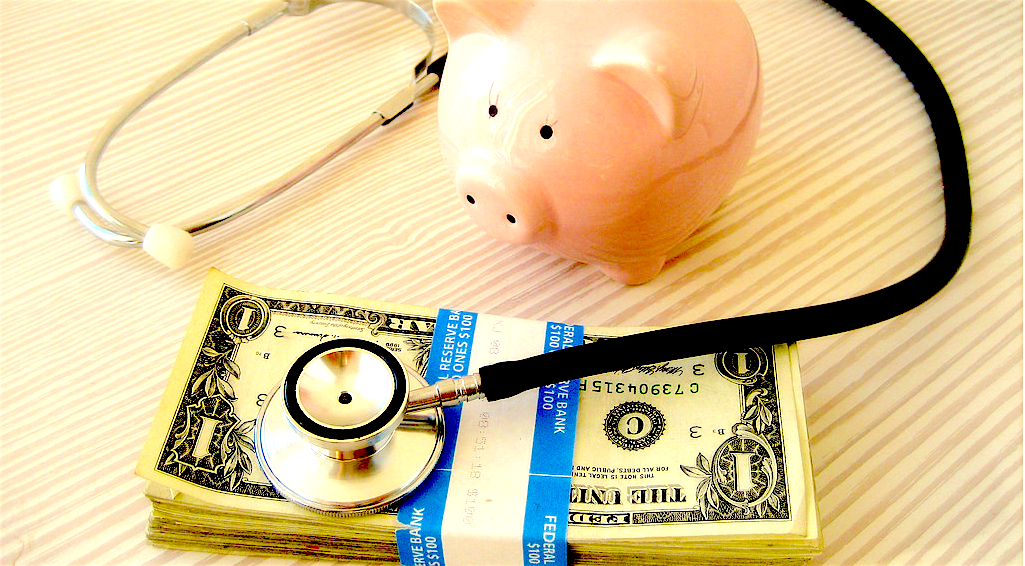 Omega Healthcare Investors (OHI) is the largest publicly-traded REIT in the U.S. dedicated to owning and operating skilled nursing facilities (SNFs), observes income expert Ben Reynolds, editor of Sure Dividend.
The trust's portfolio is composed of approximately 85% SNFs and 15% Senior Housing Facilities (SHFs). Omega operates about 1,000 properties in 42 states and the U.K. that are occupied by 77 independent operators.
This summer delivered a number of positive developments for Omega Healthcare Investors. Most notably, the trust released (July 26, 2017) its second quarter financial results, which were positively received by the markets.
Adjusted funds from operations (AFFO) per unit of $0.87 were in-line with the prior year's period, but revenues grew 3.0% and funds available for distribution increased by 5.2%.
Most importantly, Omega Healthcare Investors narrowed and increased its 2017 adjusted funds from operations guidance; the trust now expects full-year AFFO per unit to be in the range of $3.42-$3.44, from $3.40-$3.44 previously. For context, Omega reported AFFO per unit of $3.41 in fiscal 2016.
This flat year-over-year performance is due to increased labor and liability costs as well as changes to government reimbursement for skilled nursing facilities. Omega's long-term outlook remains bright and growth is likely to resume at a more rapid pace in subsequent fiscal years.
More recently, Omega announced (Sept. 5, 2017) $190 million in new investments, which includes 15 skilled nursing facilities. These facilities, located in Indiana and containing approximately 2,074 beds, have already been integrated into an existing operator's master lease at attractive rates of return (9.5% cash yield plus 2.5% annual escalators).
The trust's CEO also noted that it is "evaluating over $200 million of disposition opportunities" that could close "over the next 9-12 months." Omega continues to actively manage its portfolio with an eye on future investor returns.
The population of 85-year-old people in the U.S. is expected to grow by ~50% in the next fifteen years.As the 4th largest publicly-traded healthcare REIT, Omega is well-positioned to benefit from this favorable macroeconomic tailwind.
Omega's large size (a market capitalization of $6.3 billion) is advantageous as it gives the REIT the capability to drive growth by acquiring smaller property operators.
Using the company's recently-increased dividend and last quarter's financial figures, Omega Healthcare Investors has a distribution coverage ratio of 1.36x. Additionally, the trust's current distribution rate and AFFO/unit guidance imply a full-year distribution coverage ratio of 1.34x.
Either figure presents excellent distribution safety for a high-yield real estate investment trust; this security is certainly one of the more conservative issues among the higher-yielding investments we cover.
Omega Healthcare Investors' average distribution yield over the past 5 years is 6.3% and its average distribution yield over the past 10 years is 6.7%. The trust's current distribution yield of 8.0% makes Omega Healthcare a compelling buying opportunity for long-term, high-yield investors.
Ben Reynolds is the owner and editor of Sure Dividends.
Subscribe to Ben Reynolds' Sure Dividend here…
About MoneyShow.com: Founded in 1981, MoneyShow is a privately held financial media company headquartered in Sarasota, Florida. As a global network of investing and trading education, MoneyShow presents an extensive agenda of live and online events that attract over 75,000 investors, traders and financial advisors around the world.
DISCLOSURE: The views and opinions expressed in this article are those of the authors, and do not represent the views of equities.com. Readers should not consider statements made by the author as formal recommendations and should consult their financial advisor before making any investment decisions. To read our full disclosure, please go to: http://www.equities.com/disclaimer