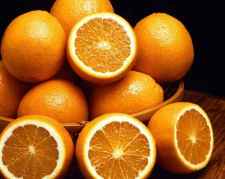 Orange juice futures can be a tough market to trade. There isn't a ton of volume and slippage can definitely be an issue when trading multiple contracts. With that firmly in mind, let's take a look at an orange juice futures trade that encompasses fundamental, technical and seasonal analysis along with fairly low risk.
The orange juice market sold off through this summer along with every other crop as the weather couldn't have been more perfect. That being said, we are approaching a critical time in the November contract's maturation. November orange juice futures typically bottom in mid-September primarily due to hurricane season. Obviously, it's been a quiet hurricane season through the Gulf Coast so far but the point is that the fear bias in the contract cycle is to the upside.
However, there are further fundamental factors quickly coming into focus as "citrus greening" has taken a far worse toll on Florida's crop this year. The USDA is currently projecting the smallest harvest in nearly 30 years. Perhaps more concerning are private forecasts suggesting the USDA may even be optimistic in its assessment.
Technically, the market has spent most of the last year above the $1.37 area. You can see this orange juice chart with all of the pertinent visuals. Thursday's rally off the support at $1.40 was quickly capped as the $.05 rally reversed course to clos nearly unchanged. The bulls and bears are clearly fighting it out as the last two trading sessions are consecutive inside days. These tightening ranges provide an opportunity to get long by using a buy stop placed above Friday's high at $1.45. If this order is filled, place a protective sell stop under Friday's low of $1.4280 and let the contract rally into expiration.
DISCLOSURE: The views and opinions expressed in this article are those of the authors, and do not represent the views of equities.com. Readers should not consider statements made by the author as formal recommendations and should consult their financial advisor before making any investment decisions. To read our full disclosure, please go to: http://www.equities.com/disclaimer