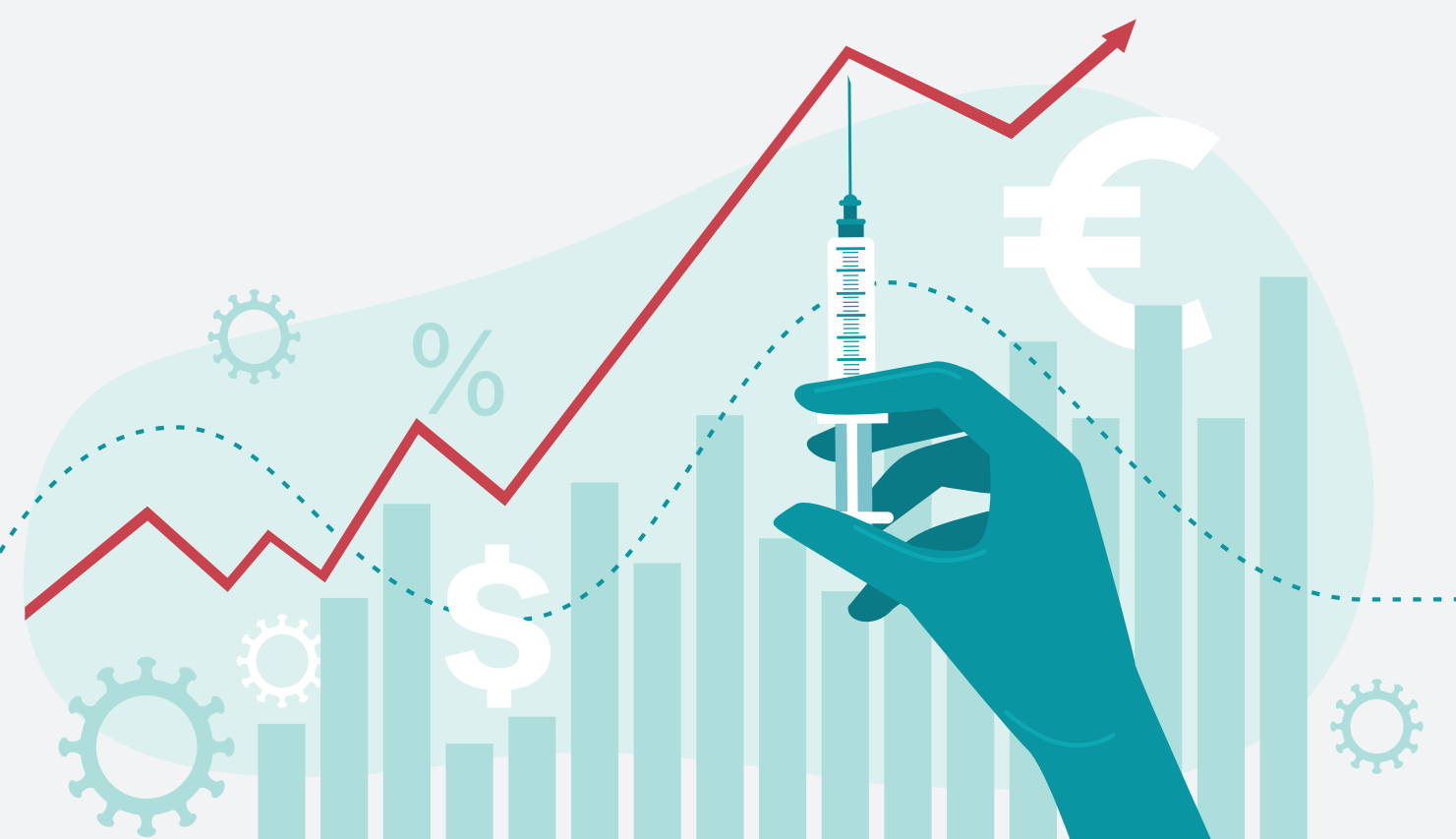 Image source: OECD
The Organisation for Economic Co-operation and Development (OECD) upgraded its global economic forecast for 2021, citing widespread COVID-19 vaccine rollouts and US stimulus efforts as promising signs of future recovery.
In its interim economic outlook released Tuesday, the OECD raised its expectations for global GDP growth to 5.6% this year and 4.0% next year. The revised outlook is up from December's forecast of 4.2% growth in 2021 and 3.7% for 2022.
After the public health emergency sent the world economy into crisis, global output is expected to surpass pre-pandemic levels by the middle of this year.
Growth will be uneven, though, the intergovernmental group warned. Faster rebounds are expected in the US and China, while some other regions will likely continue struggling until the end of 2022.
The OECD projects the US economy will grow 6.5% this year and 4.0% next year, while China's economy will increase 7.8% in 2021 and 4.9% in 2022.
"The recovery is likely to be more moderate in the emerging market economies of Latin America and Africa amid a resurgence of the virus, slow vaccine deployment and limited scope for additional policy support," the OECD noted.
The OECD's improved outlook is contingent upon how fast countries get vaccine shots to people, how soon safety restrictions are lifted and how well new strains of the virus are kept under control.
Vaccine rollout would give a boost to the world economy, but the OECD said the US's planned $1.9 trillion stimulus package would have a positive effect on other countries, adding more than a percentage point to global growth.
OECD chief economist Laurence Boone said vaccination programs and stimulus measures need to work hand in hand.
In a press release, Boone said, "Widespread vaccination of the adult population is the best economic policy available today to get our economies and employment growing again. If we are at war with the virus then we need to put vaccine production on a war footing, provide the necessary resources and speed up deployment across the world."
"If we don't get enough people vaccinated quickly enough to allow restrictions to be lifted, the recovery will be slower and we will undermine the benefits of fiscal stimulus," Boone added.
_____
Source: Equities News