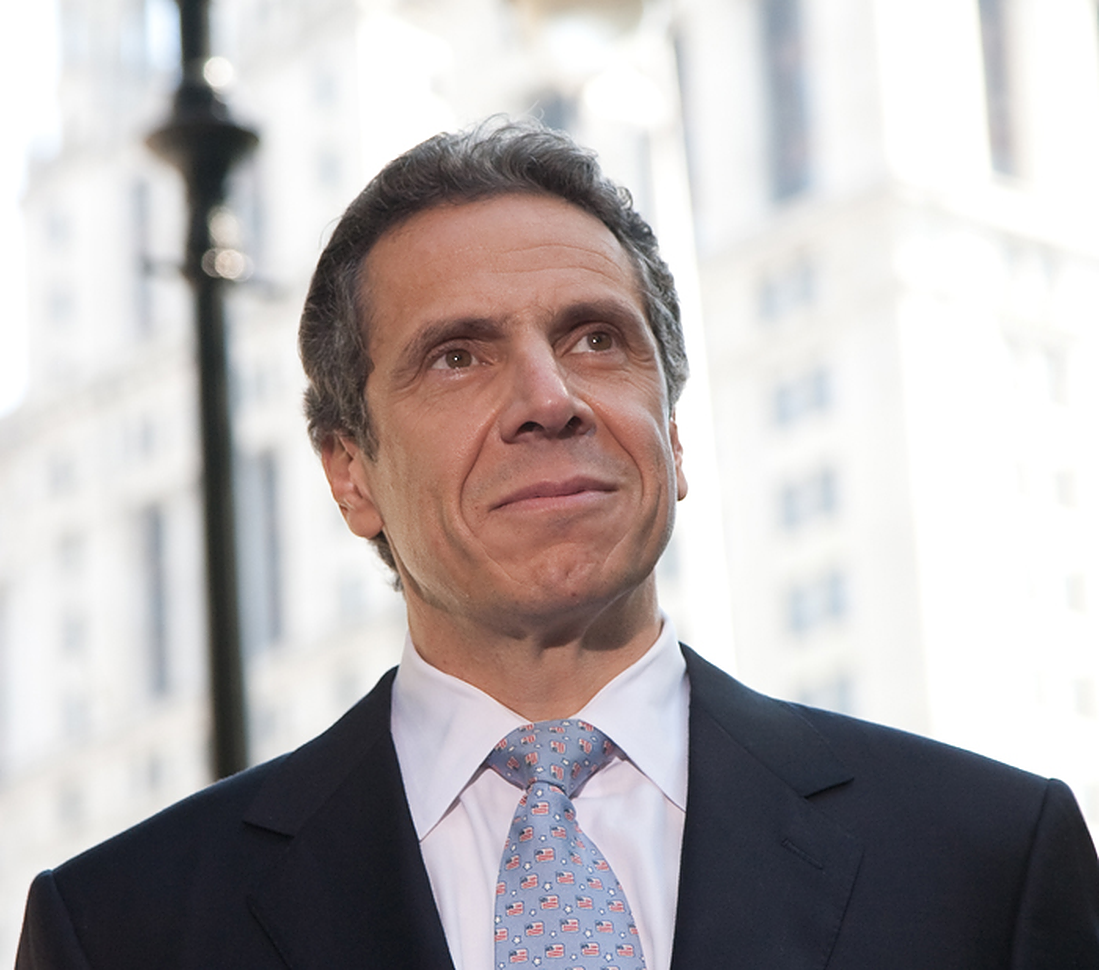 Image: Andrew Cuomo. Source: Pat Arnow, CC BY-SA 2.0, Flickr
Embattled New York Gov. Andrew Cuomo is facing more allegations over his administration's handling of nursing home deaths during the COVID-19 pandemic.
According to The Wall Street Journal and The New York Times, Cuomo's top advisors pushed the state health department to remove data from a public report in July 2020 on those fatalities in order to hide the true number of virus-related deaths.
Following its release last summer, the report was criticized for not including the number of nursing home deaths that occurred in hospitals, leading to a severe undercounting. It also prompted an investigation by the state Attorney General's office, which later concluded COVID-19 deaths among nursing home residents was undercounted by as much as 50%.
Cuomo's administration reportedly pressured state health officials to not include the full death count attributed to nursing homes in that report. State officials knew the official death toll but did not make the data public for months, despite growing calls to do so, the newspapers reported.
After months of failing to divulge its true numbers, the administration acknowledged it has been underreporting the overall number of COVID-19 deaths among long-term care residents. The total is now nearly 15,000, up from the 8,500 previously disclosed, giving New York one of the highest nursing home death rates in the country.
The governor also admitted his administration could have been more transparent.
Last month, New York State Attorney General Letitia James issued a report accusing the Democratic governor's administration of undercounting COVID-19 deaths among nursing home residents by 50%.
Cuomo's office said late Thursday that it did not include all the nursing home deaths in the July report because it was not sure the data was accurate.
Beth Garvey, special counsel and senior advisor to the governor, said in a statement, "The out of facility data was omitted after DOH could not confirm it had been adequately verified – this did not change the conclusion of the report."
According to Garvey, the report determined Cuomo's March 2020 executive order to permit hospital patients with COVID-19 to return back to nursing homes was "not a driver of nursing home infections or fatalities."
The reports by the Journal and the Times led to a new round of calls for Cuomo to resign or for state lawmakers to move forward with impeachment.
Besides facing criticism of the state's handling of nursing home deaths – both with undercounting and for his executive orders –Cuomo also faces accusations that he sexually harassed two former aides and a woman he met at a wedding he officiated.
"This is criminal," Assemblyman Ron Kim, D-Queens, a top critic of the Cuomo administration on nursing homes, tweeted Thursday.
"The Gov's top advisors pushed state health officials to strip a public report of the data showing more nursing home deaths. The changes Cuomo's aides made to the report reveal that they had the fuller accounting of NH deaths as early as the summer of 2020," Kim wrote.
_____
Source: Equities News