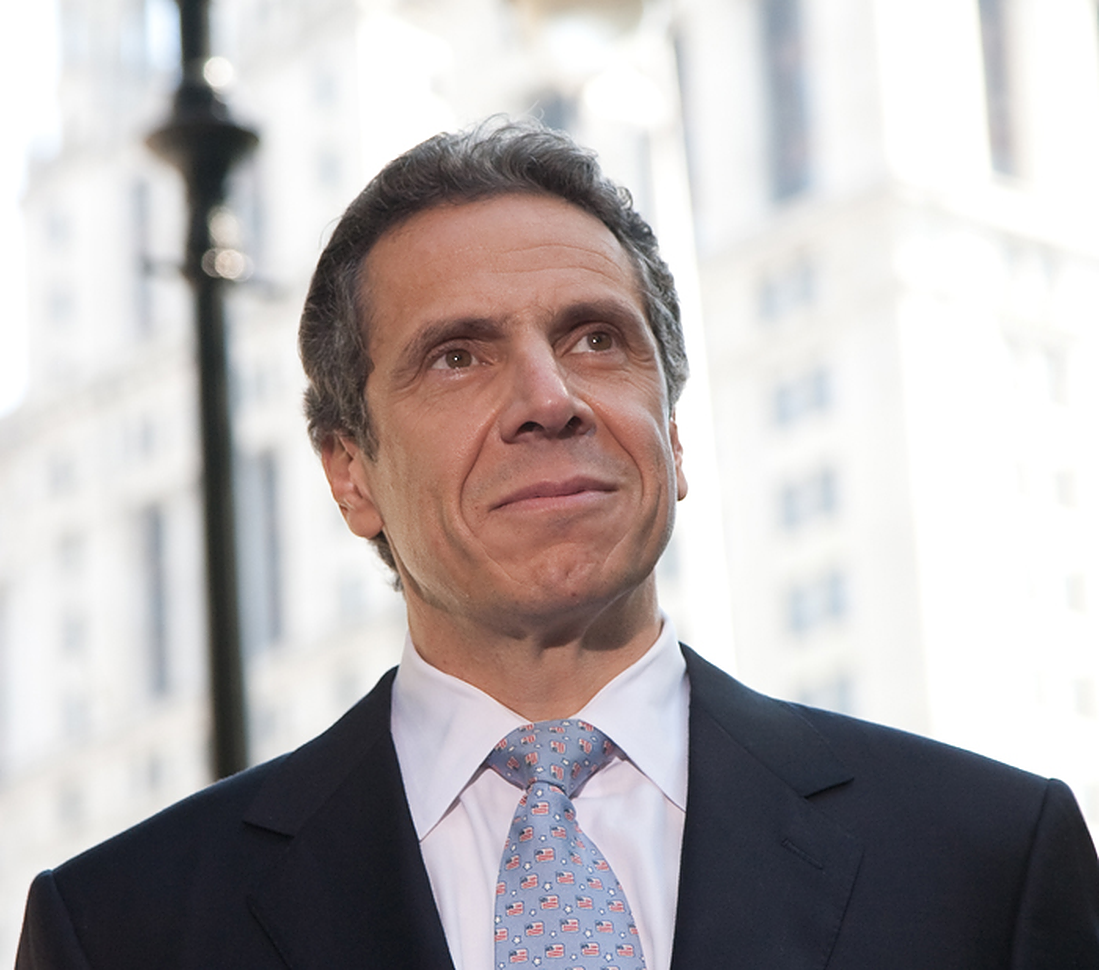 Image: Andrew Cuomo. Source: Pat Arnow, CC BY-SA 2.0, Flickr
Following New York Gov. Andrew Cuomo's refusal to resign after new sexual harassment allegations arose, a growing number of the state's Democratic lawmakers are questioning his ability to effectively govern the state.
On Sunday, State Senate Majority Leader Andrea Stewart-Cousins called on the Democratic governor to step down, saying the controversies surrounding Cuomo are "drawing away from the business of government."
In a statement, she said, "New York is still in the midst of this pandemic and is still facing the societal, health and economic impacts of it. We need to govern without daily distraction. For the good of the state Governor Cuomo must resign."
Assembly Speaker Carl Heastie said he shares Stewart-Cousins's "sentiment" about "the governor's ability to continue to lead this state."
"We have many challenges to address and I think it is time for the governor to seriously consider whether he can effectively meet the needs of the people of New York," said Heastie, who called the allegations "deeply disturbing."
Support for the three-term governor has rapidly declined as he faces dual scandals – one over his treatment of women in the workplace and another over his administration's months-long refusal to release full statistics on COVID-19 deaths in nursing homes.
On Saturday, two more women who worked for Cuomo publicly accused him of inappropriate behavior, compounding other allegations in recent weeks.
Ana Liss told The Wall Street Journal that when she was a policy and operations aide to Cuomo from 2013 to 2015, he once hugged her, kissed her on both cheeks and grabbed her waist for a photo.
Karen Hinton, who worked as a press aide to Cuomo when he led the Department of Housing and Urban Development during the Clinton administration, told The Washington Post he once summoned her to his hotel room, embraced her and pulled her back to him when she tried to pull away.
During a news conference Sunday, Cuomo said Hinton's account was "not true" and noted that the two have been longtime political adversaries. When asked about Liss's story by reporters, the governor said such talk was "my way of doing friendly banter" and said he "never meant to make anyone feel uncomfortable."
The governor also said he has no plans to resign and urged people to wait for the results of state Attorney General Letitia James' investigation into the sexual harassment allegations.
"People are free to make allegations," he said. "But then we get the facts."
"I'm not going to be distracted because there is too much to do for the people," said Cuomo, noting that New York must pass its state budget within three weeks and administer 15 million more COVID-19 vaccines.
_____
Source: Equities News