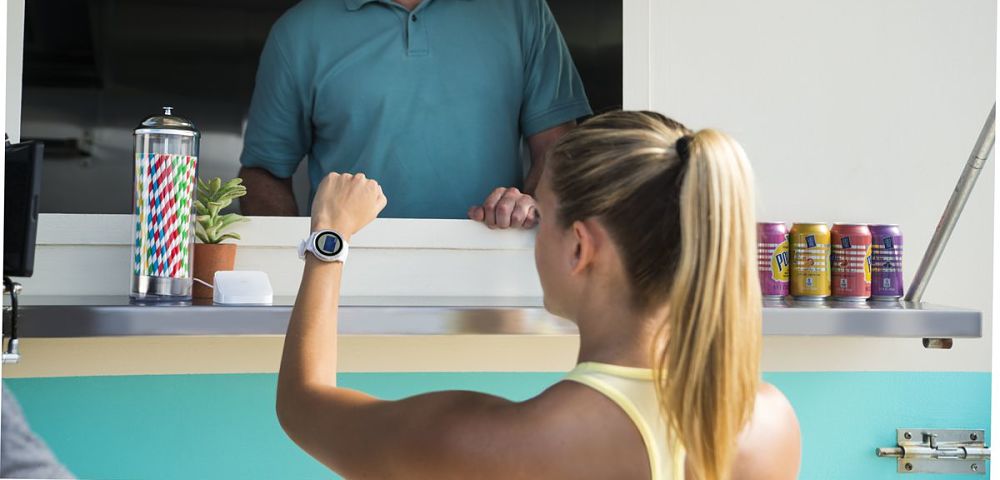 One of the most important disruptors in business right now is the Internet of Things. IoT is able to improve productivity, efficiency and connectivity, which is why 29% of organizations globally and across all industries are adopting some form of this technology. For this reason, the IoT market is exploding and expected to reach $457 billion with a CAGR of 28.5%.
Within IoT, according to GrowthEnabler, Connected Healthcare and Wearables are two of the most transformational subsectors. The healthcare industry is expected to deploy 646 million IoT devices by 2020, helping to automate processes and offer actionable insights. Wearables – already a popular IoT segment – will see 173.47 million devices flood the market by 2020. NXT-ID, Inc. (NXTD) is one company that is simultaneously forging ahead in both markets.
This week, the Company announced that the US Patent and Trademark Office has issued a new patent that could prove to be a big leap forward for the IoT space. US Patent Number 9,979,724, which is entitled "Distributed Method and System to Improve Collaboration Services Across Multiple Devices," essentially allows of multiple devices to utilize common data or alogrithms to recognize and authenticate a user.
"Expanding our patent portfolio in the areas of credential management, authentication and payments is a key component of our strategy to be at the center of the ever-growing Internet of Things," said Gino Pereira, Chief Executive Officer of NXT-ID. "The technology behind this patent creates a range of potential use cases – everything from securing payments to personalizing room environments – that will make IoT devices more secure, more personalized, more efficient and, ultimately, even more powerful."

That announcement comes on the heels of NXT-ID's earnings results for the first quarter, ending on March 31. The company's leadership team offered updates on major company building blocks: the cryptocurrency contactless payment device, Flip™, the growth of Fit Pay and the next steps for LogicMark.
On the financial side, Q1 saw NXT-ID keeping the ship steady and continuing to gear up toward its larger goals for the year. Revenues for the quarter totaled slightly below $5 million, and within those numbers LogicMark outperformed and Fit Pay also contributed significantly. The slowing of flye Smart Card shipments to WorldVentures was a small blemish on the quarter, but the increase in revenues from LogicMark helped to offset that. Gross profit remained flat at about $3.5 million in the first quarter of 2018 compared to the same quarter in 2017. In addition, operating expenses increased by $1.8 million as the company continued to expand the Fit Pay platform and other remaining expenses from the merger of the latter.
"We ended the quarter with $4.4 million in cash and had favorable working capital somewhere in the neighborhood of $800,000, which was encouraging," said Vincent Miceli, NXT-ID's Vice President and Chief Financial Officer. "In terms of our debt, debt levels remained relatively flat from year-end, no material changes either way in our long-term liabilities. And our overall equity ended the quarter at $18.2 million, and we were at $19.1 million at the end of the year."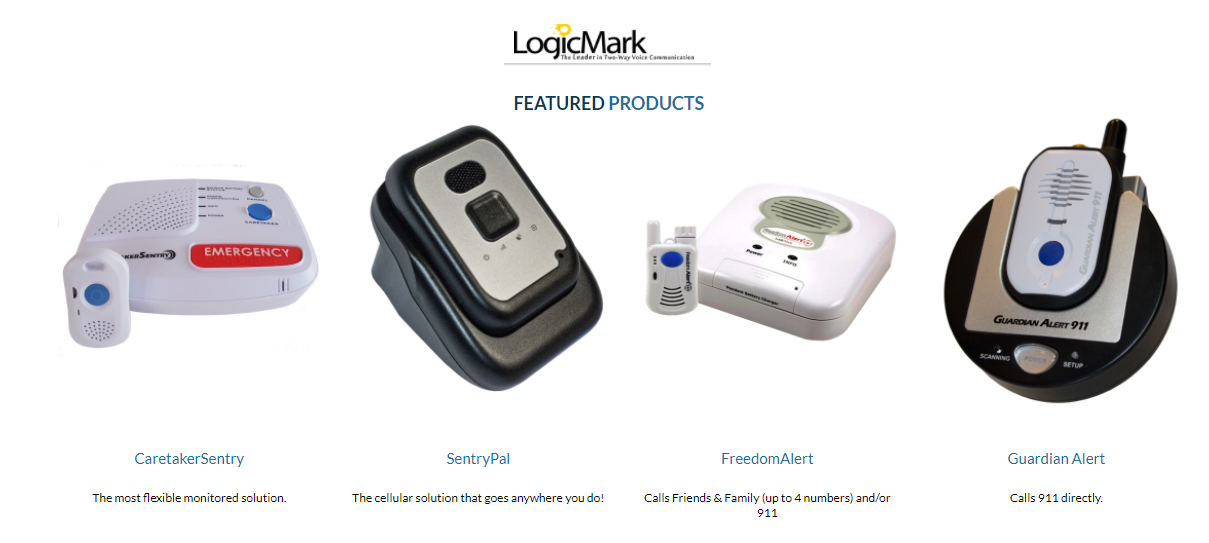 LogicMark Presents a Big Opportunity in the Telehealth Market
Later in the call, President and Chief Executive Officer Gino Pereira outlined the next phase for LogicMark, another key part of the NXT-ID portfolio. The company sells non-monitored personal emergency responsive devices (PERS). These devices allow a patient in distress to push a button and signal a call center operator who can decipher the nature or severity of the emergency. Pereira and NXT-ID worked hard to expand the customer base of the company, and those strategic moves are starting to pay off. LogicMark saw revenues up 9.5% year-over-year with gross margin up for the quarter over 2017 by 3.6%.
"Our performance in the government and commercial channels continues to be very strong on across all of our products," Chief Revenue Officer and President of Healthcare Stanley Washington said in the early portion of the call. "And we have been really successful in the first quarter in launching and finalizing our technology roadmap, which has allowed us to start the development of the next generation of non-monitored, no-monthly-fee products for in-home and commercial applications. This is a platform which will also be able to be expanded into the monitored channel as well," Washington continued. "Overall, this continues our path on healthcare into further leveraging the aged population, driving more connectivity through our products and really looking to open new channels and areas of growth through telehealth and other very unique platforms within healthcare."
In the question-and-answer portion of the call, Pereira seconded this notion about the opportunity in the telehealth market, an aspect of the healthcare market where support is administered through digital or virtual services and believed the company could leverage the space with synergies in the existing pipeline. He also promised more technology roll-outs in Q2 and Q3, which he alluded to in an interview with Equities in April.
"The push of the company in terms of technology development is going to be an extension of PERS, but into more of a mobile health-monitoring type of business," Pereira said in that interview. "That can range from anything potentially from personal fitness and health trackers to emergency response devices and potentially to more clinically-based ones."
Fit Pay Gaining Momentum in Payment Industry
Moving away from the balance sheet, Fit Pay and its expanding list of partnerships is positioning itself to be one of NXT-ID's most exciting drivers. The technology utilizes tokenization, or a payment security technology replacing cardholders' account information with a unique digital identifier, creating a highly secure contactless payment and authentication service. Overall, the payment platform is evolving the way people pay for goods and services to better fit their lifestyles.
One of the most exciting commercial applications of the Fit Pay licensing model, and one that fully demonstrates its capabilities, is Garmin Pay™. In a conference call, Michael Orlando, Chief Operating Officer and President of Fit Pay, provided insight into what is upcoming for this award-winning technology.
"In terms of accomplishments, we announced our network services agreement with Discover to innovate the Fit Pay Payment Platform to their tokenization service, which is called Discover Digital Exchange," Orlando explained. "This agreement will enable the Discover cardholders and their alliance partner cardholders to easily contactless payments, and they have the retail locations that accept NFC or contactless transactions. Under this agreement, we've completed the integration, and we expect to launch the service later this quarter with our major partner, Garmin. This agreement is the milestone for us, because it represents an expansion of our platform that now include the three major networks around the globe: Visa (V), Mastercard (MA) and Discover (DFS). In addition to that, the service for Garmin Pay continues to grow. We've added up to 15 new countries worldwide and over 150 banks that are supporting our service and that – those banks continue onboard to our platform essentially on a weekly basis."
Later in the call, Orlando touched on the new wearable from Garmin geared towards runners called the Forerunner 645 and what the continued success of Garmin's product line means for NXT-ID and the reputation of Fit Pay. Additionally, he adds that the expansion of Fit Pay's accepted banking partners is creating increasing momentum for the company.
"The Garmin business continues to grow, and we're seeing the fruits of that. The activations and the growth has largely been driven by the new devices that are in the marketplace, " Orlando said. "GarminPay was also developed in a way that it really made it easy for customers to activate their wallet when they bought their new device. And so, with those two things, we're seeing higher rates of activation than other devices on the market. But, just as important, as more banks grow onto our platform, we will be in the markets in which they sell. So, throughout Europe and Asia, which is where we've seen a lot of the growth in the first quarter, you're seeing those markets slide up and where they have a strong presence, and we're seeing the growth in activations there as well."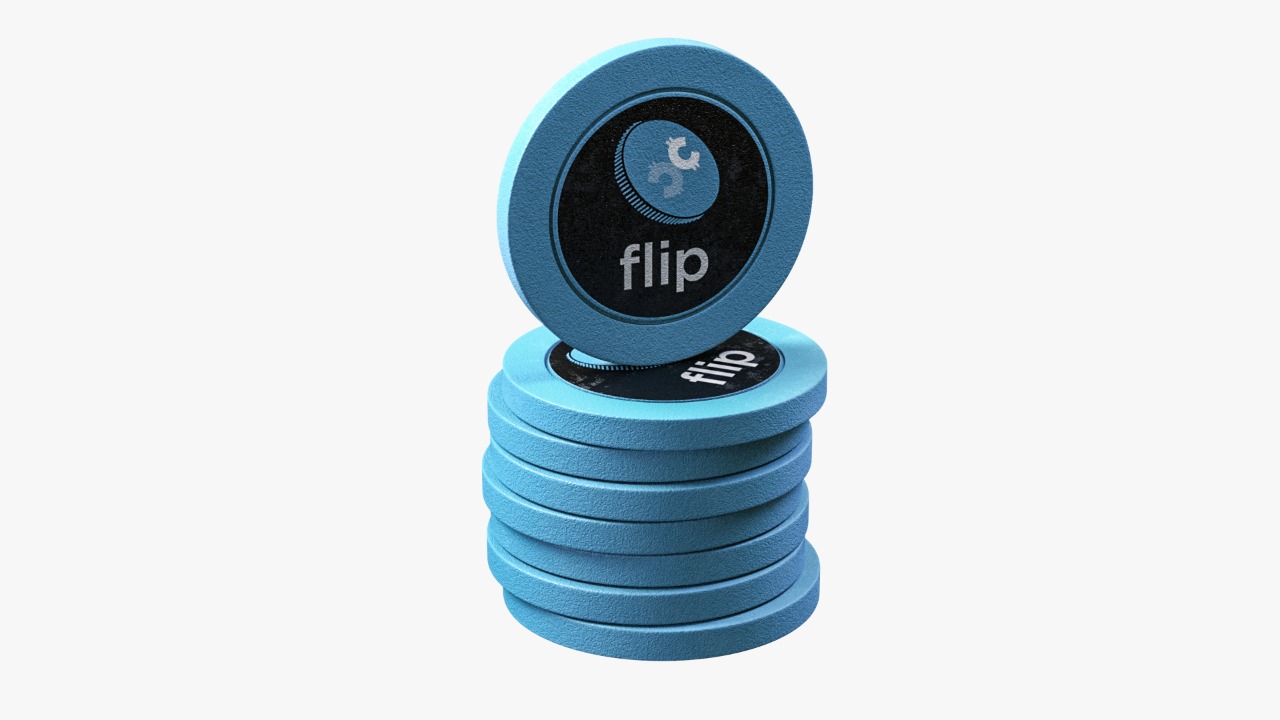 Cryptocurrency Payments with a Swipe and More Down the Road
Diving a little deeper into its innovative payment technology, which leverages the Fit Pay platform, Flip is a coin-shaped device enabling the exchange of cryptocurrency into U.S. dollars with a single swipe, and Orlando updated shareholders on the recent progress during the call.
"Flip is coming along really well," he started. "The first prototypes have been delivered and are in test. We've been diligently working on the platform integrations necessary. So, we needed to do two key things on the platform to enable Flip to exist in the marketplace. One is to partner with and integrate a cryptocurrency exchange to allow for folks with their bitcoin wallets to connect to our wallet. That integration is nearly complete," Orlando continued. "Pre-order activity on Flip has been steady. We are talking to distribution partners and branding partners to help get connected to broader bases of consumers in the bitcoin and cryptocurrency communities."
Finally, the leadership team of NXT-ID concluded the call with a discussion of the research and development department's new budget. Again, Orlando discussed combining the company's project teams – who previously worked under either the payment side or the healthcare side – into one division. This new structure is allowing for a synergy to take place benefitting all aspects of the company.
The investment community will be paying very close attention indeed.
---
In the interest of full disclosure, we call the reader's attention to the fact that Equities.com, Inc. is compensated by the companies profiled in the Spotlight Companies section. The purpose of these profiles is to provide awareness of these companies to investors in the micro, small-cap and growth equity community and should not in any way be considered as a recommendation to buy, sell or hold these securities. Equities.com is not a registered broker dealer, investment advisor, financial analyst, investment banker or other investment professional. We are a publisher of original and third party news and information. All profiles are based on information that is available to the public. The information contained herein should not be considered to be complete and is not guaranteed by Equities.com to be free from misstatement or errors. The views expressed are our own and not intended to be the basis for any investment decision. Readers are reminded to do their own due diligence when researching any companies mentioned on this website. Always bear in mind that investing in early-stage companies is risky and you are encouraged to only invest an amount that you can afford to lose completely without any change in your lifestyle. Equities has been compensated with cash, common shares and/or warrants for market awareness services provided.