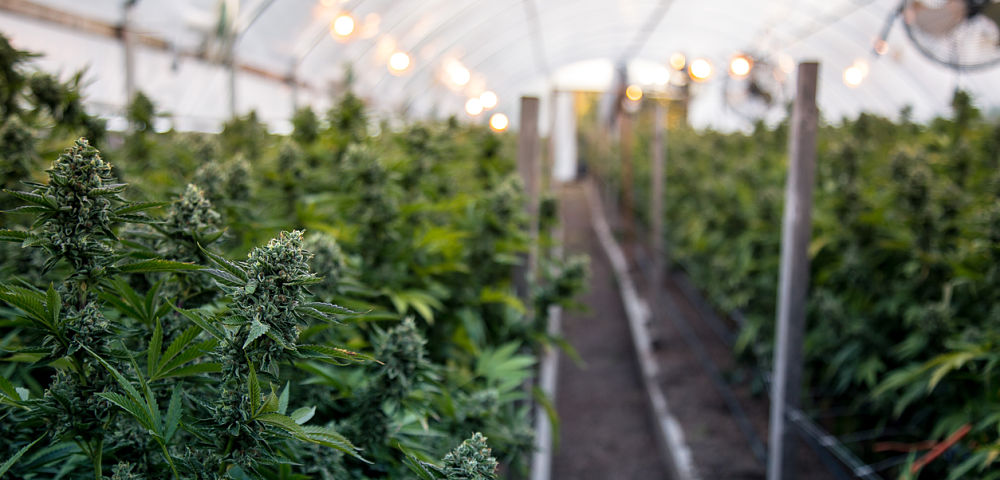 For many cannabis investors, Washington State-focused companies represent a huge concern. The state's cannabis policies do not allow for vertical integration and instead use a "tiered house" system.
To be specific, Washington does not allow cannabis farms to sell their product directly to customers. So, farms must sell their products to retailers who then can sell to customers. The state licensed over 1,200 farms and processors but handed out fewer than 500 retail licenses. This uneven marketplace has created a cutthroat shelf at dispensaries, where farms are forced to drop their prices to compete.
Even with a 37% excise tax, the result has been the notable drop in the price of Washington cannabis. Data tabulated by Headset showed that the average pot item in Washington cost $15.33, less than half of California's average of $30.90 per product. Colorado and Nevada's average prices per product were $23.95 and $26.94, respectively.
For one of the largest operators in Washington, Cannex Capital Holdings Inc. CNNX:CNX CNNXF, who owns Northwest Cannabis Solutions, this drop in price has kept some investors away even though the latter subsidiary enjoys a $40 million annual sales run rate and the top-selling flower brand in the state (not to mention, the company has a $32 million investment from Gotham Green).
"And what we do in Washington is really quite unique and quite unheard of, really, if you look at the metrics compared to other companies," CEO of Cannex, Anthony Dutton, stated in an online interview. "We have yields of over 450 grams a square foot. We are processing large amounts of biomass on a daily basis. We have seven of the Top 10 edibles brands in Washington, the Number One and the Number Two flower brands in the state."
However, the company's recently closed deal with 4Front might be a game-changer, finally bringing Cannex the notoriety it deserves.
The complimentary deal with 4Front
Keep in mind, the transaction with 4Front still has to go through Cannex's shareholder agreement set for April 18th, but here is an outline of the transformational agreement: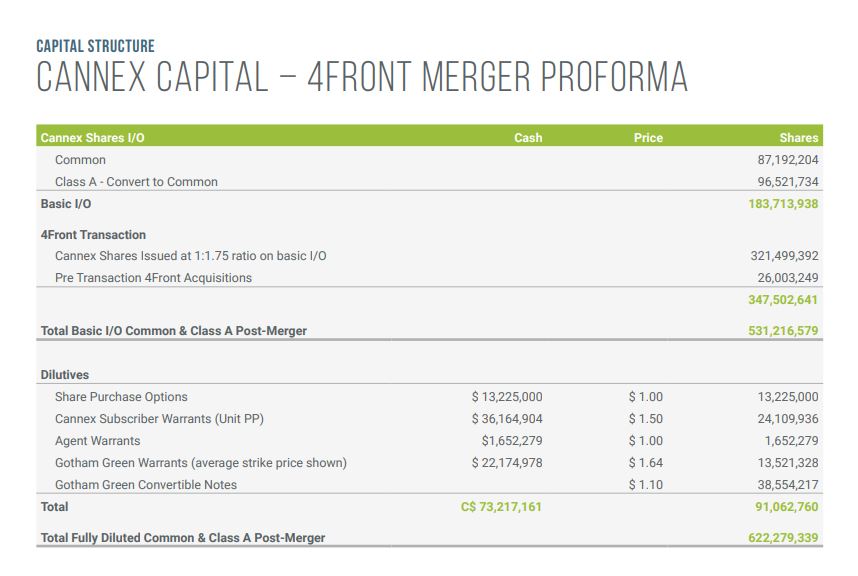 A new ticker will eventually be issued.
According to the company press release, 4Front currently operates five medical cannabis dispensaries across four states — Illinois, Maryland, Massachusetts, and Pennsylvania — with plans to open at least five more during the first six months of 2019. It operates most of its dispensaries under the Mission brand. Thus, the combined company will own, operate or manage six existing cultivation and production facilities in Washington, Illinois and Massachusetts and five retail operations in Illinois, Massachusetts, Maryland, and Pennsylvania.
"I believe Cannex is the perfect match for 4Front and that our merger is representative of our belief that the industry is evolving from a game of Monopoly, where it's about the perceived value of assets, to the game of Risk, where it's about the combination of assets, strategy and execution," Josh Rosen, CEO of 4Front, who will become the CEO of the two combined companies.
What can we expect from the combined entities going forward
The promise of this deal is simple: take the success Cannex has had in Washington and apply that to other states with higher cannabis prices like Massachusetts, Illinois, Maryland and beyond.
To do this, the companies will combine their best attributes: Cannex will bring its mastery of cultivation and 4Front will work the retail end of the value chain. 4Front has won 60 licenses between North America and South America and really built out an agile and scalable business model
"So by marrying our core competencies, we become unbeatable, in my opinion, across the value chain, allowing us to be a vertically integrated multi-state operator, which is what our objective has been since the very beginning," CEO of Cannex, Anthony Dutton, said in an online interview.