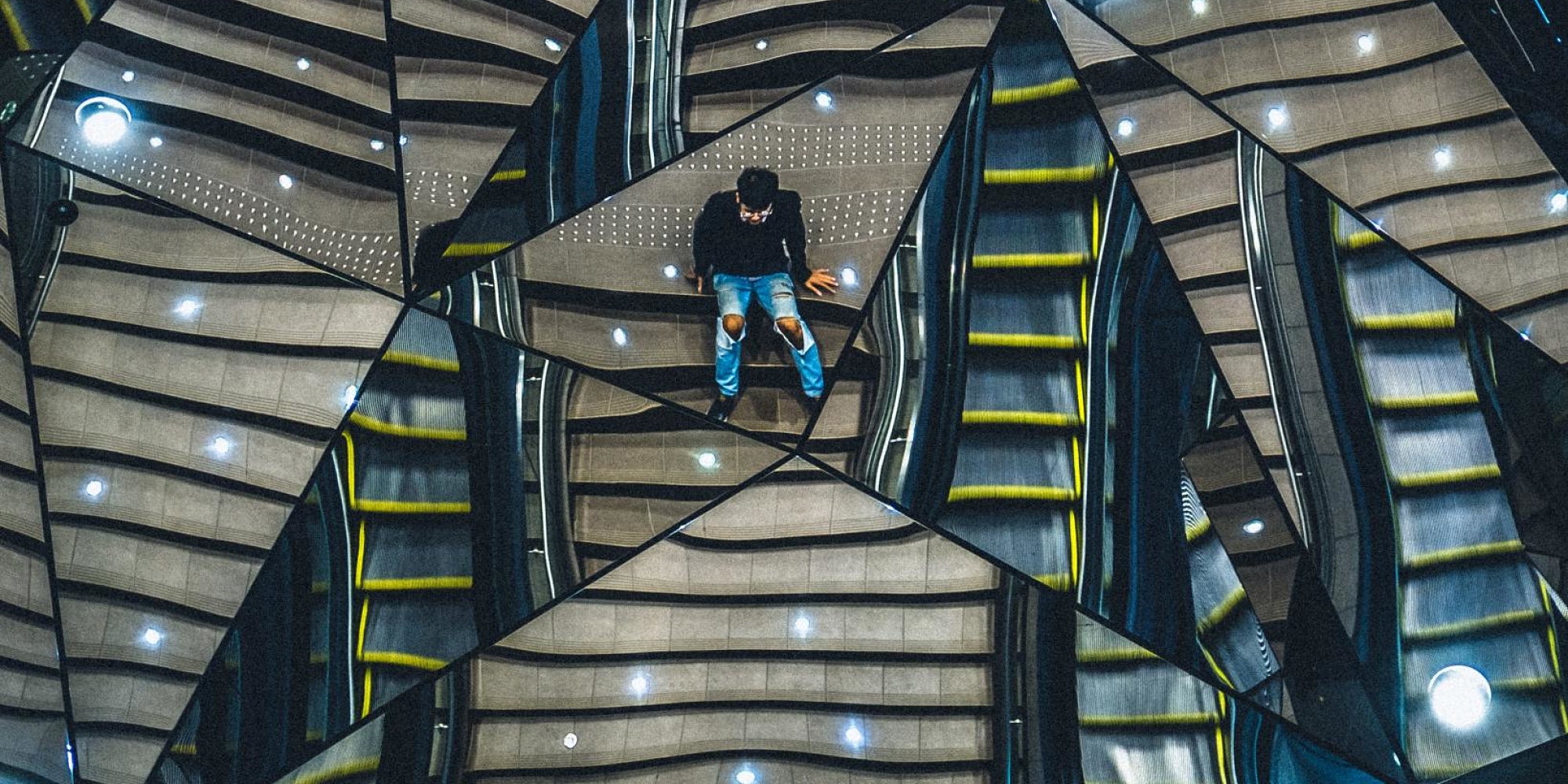 In today's environment, many of us are slogging through the days stressed out, worried about staying safe, afraid of getting sick, concerned about the health of others, anxious about our jobs, terrified about losing money and trying to find ways to adapt. The sad truth is, no matter what we do for a living, most of us are easily replaceable.
How to Make Yourself Less Replaceable

In 2014, I was motivated by what Carla Harris, Vice Chairman and Managing Director at Morgan Stanley, said in her book, Expect To Win, and video presentation, "How to Own Your Power":
You are your own competitive advantage. Nobody can be you like you can be you. The last thing you should ever do is to submerge that which is uniquely you.



Anytime you are trying to behave or speak in a way that's inconsistent with who you really are, you will create a competitive disadvantage for yourself. If you bring your authentic self to the table, people will trust you, and trust is at the heart of any successful relationship.
After listening to Carla Harris many times, I looked back and realized that technology was the core throughout my career, along with writing. I decided to continue doing marketing, PR and social media advisory but added executive and consultative writing to the mix after doing years of event coverage.
Several years ago, I was asked by the then Managing Editor of Equities News to contribute. Since then, I have been writing about emerging technologies in my column called Glavin's Tech Talk. It's an honor and a pleasure.
Like each of us, however, I'm a combination of many things, including a tech columnist, a writer, a marketer, a mentor, a speaker, a proud mom, a Philly fan, a friend, a colleague, a Francophile, a lover of travel and nature, and much more.
If you step back and think about your background, experiences, relationships, interests and hobbies, you'll find common patterns and transferrable skills, like I did. At first, when you choose to learn something new it can feel daunting and intimidating.
Many people say this about learning technology. They feel it's too complex, too broad and too difficult to understand. But technology is not going away, and knowledge is easier than ever to access—through better technology—by taking free online courses to upskill and reskill. Recently, I took one such course on cryptocurrency and blockchain from the Wharton School at the University of Pennsylvania that was offered via Coursera.
If technology isn't your thing, there are any number of classes from which to choose in any subject area that interests you. You can also attend virtual conferences and listen to learn. For example, I'm hosting a free webinar, called "Tech Talk: How to Become More Marketable" on April 21, 2020, at 2 pm ET with three other distinguished guests.
In addition, I started a new LinkedIn group called, "Tech Talk: From Newbies to Savvy." You can open yourself up to the opportunity to learn things if you choose to adopt a mindset of being a forever student. Then, learning never stops and you'll be more open to new avenues and new ways to future-proof your career.
Combine Your Thoughts and Emotions to Build Relationships

Relationships take time to build. Some key points to remember are to be respectful of the other person's time, to listen without interrupting (I've been told I still have to work on this!), ask questions and be honest, friendly and caring.
I can't stress this last point enough. Be interested. Care about what the person is telling you. Most people are awful at faking this. If you don't care, if you're not interested, then you can't possibly expect the other person to care either.
Instead of promoting your products and services, understand people's challenges and goals and help advise them, if you can. Sometimes, I go on Quora and answer questions that are posed to me. It doesn't always have to be about making money.
In terms of friends and family, we hear their emotions when we speak to them. If we mirror the emotions they express, like excitement, joy, frustration, anxiety, and empathy, we can feel more connected. Emotions are feelings, not facts, so we should acknowledge them even if—or even especially if—we disagree.
Similarly, if you're engaging with people whom you've never met, listen with your head and heart. People appreciate when you respond to how they feel. Go below the surface conversation for more meaningful and deeper conversations. Maya Angelou said:
People will forget what you said, people will forget what you did, but people will never forget how you made them feel.
The Power of Video

For years, I've been espousing the need for clients to create videos since they drive far more engagement than text. Somehow, of course, my advice didn't translate to me. Coming from a traditional marketing communications background, I didn't want to be too promotional or sales oriented.
In listening to industry leaders like Simon Sinek, author of Start With Why: How Great Leaders Inspire Everyone to Take Action, whose Ted Talk is one of the most watched talks of all time, and Brian Schulman, founder and CEO of Voice Your Vibe, Forbes Featured Entrepreneur and Top Video Creator of LinkedinLive and others, I learned that finding new ways to work is difficult for most people, regardless of their position or title.
Now, more than ever before, we're using technology tools like Webex, Microsoft Teams, Facetime, WhatsApp, Zoom Video (though usage of this one may have peaked as security concerns have come to light) and other video conferencing, messaging and virtual media. Unlike before the crisis, people are speaking more freely about their feelings and news articles have also adopted a more personal tone, which is liberating to a large degree.
How to Be Your Own Advocate

I was trained to be an advocate for my clients and to engage in a healthy debate of ideas. As many of us know, however, it's tough to advocate for yourself. Every time I spoke with Brian Shulman, he was so uplifting and inspiring and suggested that I create a live video. I said, I'm working from my bedroom with two grown boys in the other room. Where would I shoot it? He said—and this was revelatory—no one cares! Most of us are working from home, and not all of our homes would be featured in Architectural Digest.
Finally, I took the leap and created a Facebook Live Event, wearing a baseball cap and opening with, "Welcome to Glavin's frat house." The goal was simple: to show people a more personal side of me, which was uncomfortable to say the least.
Before the crisis, many people said that seeing photos of people on social media, traveling or surrounded by friends, happy couples, successful children and loving the work they do, was depressing. It's important to remember that there is self-screening that occurs before people post photos, and people generally don't post negative pictures of themselves—at least, not intentionally. There are, however, other sides to us, too, many of which are more interesting and tell a deeper story.
For example, in November 2016, I was in an accident that has forever divided my life story into "before" and "after." I'll save the full story perhaps for another day, but the punchline is that I was traveling in a taxi that crashed with a Mack truck. I was immobile for roughly four months, unable to leave my apartment and despondent, as my career centered on marketing, public relations, content writing and social media, and I felt helpless to move it forward. After speaking with Deirdre Breakenridge, CEO of Pure Performance Communications, I hired her to be my mentor, coach and advisor. Our weekly talks and the "homework" she gave me helped to move me beyond my mental immobility.
Last March, I overcame another challenge and went to SXSW 2019 with a cane. None of the many people with whom I met and spent time, such as Adryenn Ashley and Stewart Rogers, ever commented about my cane. Instead, they simply grabbed my laptop and bag as we traveled to different events in Austin and attended parties and gatherings at-night. The event was amazing. I learned a lot and even spoke during side events, as my new friends helped me be less self-conscious.
Bring Your "Whole Self" to Work

I'm not suggesting that you share your entire personal life with strangers. Rather, consider how to merge your public and private personas to bring your whole self to the work you do. This means being authentic, vulnerable and honest about what you know and what you don't, asking for help, helping others, learning from your mistakes and being adaptable.
Of course, it's a risk. Most things that are worthwhile involve degrees of risk. Some people will gravitate to you while others won't. But you'll find that everything becomes more valuable and gratifying if you can find your spiritual and professional tribe. Research from neuroscientists, psychologists and scientists suggests that people are hard-wired for connection. As Brené Brown, research professor of social work at the University of Houston, says:
Staying vulnerable is the risk we have to take if we want to experience the human connection.
With the global coronavirus crisis affecting all of us, it's important that we show compassion, empathy and gratitude. Many of us complain about having kids at home. After reading a New York Times article, however, I said to one of my boys who's completing his junior year online, "I'm sorry that I've been selfish. I understand that this is a tough time for you, not being able to be around your friends, enjoy campus life, go to parties and being outside of your school environment." My middle son is working from home, too; hence, Glavin's frat apartment.
As I do every night at 7 pm, I participate in all the cheering, listen to noisemakers and clapping from New Yorkers for those who are working tirelessly on the frontlines and everyone who's fighting tough battles worldwide.
Let's lean on each other to find the courage and strength to be authentic and resilient. Now's the time to bring your authentic self to whatever you're doing because we're all in this together.
_____
Wendy Glavin is the founder and CEO of Wendy Glavin Agency, a strategic marketing, public relations and social media consultancy. Find out more at www.wendyglavin.com.
_____
Equities Contributor: Wendy Glavin
Source: Equities News